So it's Friday and that means the roundup of the news products just released from our friends at Mobile Fun and their related sites. A few interesting things in here, but the most exciting I think, and something I now know I need to have is the Sega Mega Drive Handheld Console. This little console has 18 Sega Mega Drive games on it like Golden Axe, Altered Beast, Virtua Fighter 2 and many more. Not only is it a handheld console but you can hook it up to your TV and play them on the big screen! Now that's cool and a must have for anyone who remembers the Mega Drive, or for anyone who wants to play some cool old-school games!
First up, we have a price and release date for the Sim Free HTC Explorer – we'll be selling the handset for £179.95 and it'll be available from the 28th October.  The HTC Explorer is a great handset for those who want to enter the world of smartphones, as it's seen as an entry level phone. Powered by Android, the Explorer has a 3MP camera and a powerful 600MHz Snapdragon processor, so you can experience the power of smartphones without the high price tag.
Product page: http://www.mobilefun.co.uk/sim-free-htc-explorer-p32342.htm
The other handset I have some news about is the Sim Free Xperia Play – originally being sold for £335, we've now reduced the price by £140, so the handset now costs £189.95 – Bargain!  The Xperia Play combines Android 2.3 (Gingerbread) with Playstation gaming for the best of both worlds.  The handset has a 1GHz processor and comes with 11 games, so you can make the most out of the slide down Playstation pad.  The Xperia Play is a great handset and a real bargain at £189.95.
Product page: http://www.mobilefun.co.uk/sim-free-sony-ericsson-xperia-play-p27861.htm
This next product a lot of Galaxy S2 owners have been waiting for: it's the Genuine Samsung Extended Battery Kit.  This Battery Kit adds an extra 350mAh to your Galaxy S2, bringing the battery power up to 2000mAh.  The EB-K1A2EBEGSTD Kit  (as it's also known) comes with a replacement battery and back cover, as the battery is slightly larger than the original.  To be exact 1.5mm is added to the thickness of your Galaxy S2, so with the replacement cover on, the camera is now flush with the cover.  This is a Genuine Samsung product, so you know the quality and durability will be high.  We're selling this Extended Battery cover for £24.95 and we have them in stock now.
Product page: http://www.mobilefun.co.uk/genuine-samsung-extended-battery-kit-for-galaxy-s2-2000mah-eb-k1a2ebegstd-p31732.htm
Over on GamingZap, they've received new stock of the HUGELY popular Hori Ex Turbo 2 Xbox 360 Controller – this time in white.  They're selling the pad for £42.95 and it's the perfect pad for those who like fighting games due to its six button layout – this helps to improve accuracy and response.  Pair this with the adjustable sensitivity on the analogue sticks and you've got no excuses not to level up faster when using this pad 🙂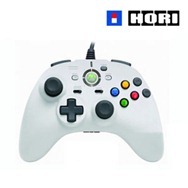 Product page: http://www.gamingzap.com/hori-ex-turbo-2-pad-for-xbox-360-white.html
This next product is definitely one for the Christmas lists; it's the Sega Mega Drive Handheld Console and there's a Sonic and Tails edition or my favourite the Streets of Rage one.  Each console comes with 18 old school Sega games built in; including all the classics like Alex the Kidd, Flicky, Sonic and Golden Axe, plus more. I still actually have my Mega Drive tucked away safely at home, so the idea of being able to play all my favourite games on the move is really exciting!  This is a great product for those who have ever owned a Mega Drive or for those who are too young to remember – I know I'm going to get my little brother one and teach him about real gaming!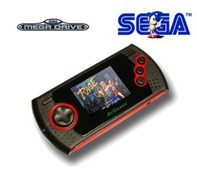 Product page: http://www.gamingzap.com/sega-mega-drive-handheld-console-streets-of-rage-edition.html