It seems our friends over at Mobile Fun have been busy lately with a whole slew of new products arriving, everything from extended batteries, to cases and phones and even PS Vita accessories. Some of the Vita accessories I haven't even seen over here in the states yet. The UK seems to get stuff before we do, luckily for me and you they're more than happy to send some stuff across the pond for me to review! Hopefully I'll be getting some Vita stuff for review for you to let you check it out with me. For now though, read onto see what's new with them and their affiliate sites..
Remember when the Genuine Samsung Extended Battery Kit was released for the Samsung Galaxy S2?  It was a massive seller and S2 users were really grateful for it as it added a chunk more battery life.  Well now Samsung are releasing the
But wait there's not just one Extended Battery Kit for the Nexus – we have two!  (dun dun duuuun); the second is the
The Playstation Vita was released in the UK this week so products have been working their little socks off to source some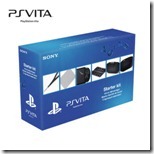 Over at Gear Zap they've sourced a great new
Finally over at LoveCases they've received stock of some gorgeous Toma
So as you know it's been the MWC this week so there's an awful lot of handset news, prices and release dates to let you know about.  A couple of the handsets have really caught my eye and could tempt me to covert to Android and they seem to be causing a stir with a few people in the office.  Anywho here's the handset run down:
Next up is a new brand to Mobile Fun for iPhone 4/4S – it's called

Like Samsung with their official accessories, Sony have released a range of official accessories for the Xperia S.  There's the

Over at GearZap they've started to source a

Finally over at LoveCases they've had some new Crumpler accessories in stock, including a Crumpler camera case range and this really cool Crumpler Singapore Sling Camera Strap.  The Sling Strap attaches to your camera, so you can comfortably carry your camera around, either slung over or around your neck so it's really easy to pick up and take quick shots when you're out and about.  The sling can also be used with camera cases so that you can protect and carry your camera in style.  the sling is only £19.99 and it's in stock now.