Happy Wednesday. With all the CES news I forgot all about posting this yesterday, but here it is, the latest products added to our main site which include all sorts of things like phones, laptops, and cameras and more.
Let's start with the cellphones or cellphone actually.
The LG C310 is a dual SIM QWERTY phone that was launched in late 2010. Basically, this phone supports two SIM cards. It features a 2.4 inch QVGA display. This is the first active dual SIM handset coming from LG. The LG C310 can be used for home and travelling by having two different billing accounts in it. The phone can be used for both personal and business use with its dual SIM capability. It comes with an internal memory of 200MB and external of up to 2GB. The phone also allows users to sync the phone's date to their PC. The LG C310 dual SIM QWERTY phone is available red trim, or white with orange trim.
https://technogog.com/cellphones/lg-c310/
Then let's get the laptops out of the way..
The Gigabyte Q2005 is a netbook that was announced in late 2010. Powered by a Dual-Core CPU, it features a 10.1-inch LED-backlit display. It runs in either Windows 7 Starter or Home Premium. This netbook comes with either a 3-cell or 6-cell battery. It comes in a textured grid case design. It measures 266 (W) x 185 (D) x 19.7-27.1 (H) mm and weighs 1.2kg.
https://technogog.com/netbooks/gigabyte-q2005/
The Lenovo IdeaPad Y560p is a high-performance notebook that was announced in late 2010. Featuring a 15.6-inch display screen, this laptop is powered by a processor based on Intel's Sandy Bridge architecture. The IdeaPad Y560p also features Lenovo's VeriFace face recognition. It is designed in a sleek form factor. It is designed with a one-handed hinge open feature. It comes with user-friendly ports. It is available in either metallic gray or white interiorly. The IdeaPad Y560p notebook is based on the Huron River platform. It runs on Microsoft's Windows 7 operating system. Equipped with a high-performance processor, this notebook comes with multimedia features. It comes with up to 8GB of 1,333MHz DDR3 memory. This notebook from Lenovo can provide users with up to 33 percent faster boot up. On the same line, it also provides 50 percent faster shutdown time. Equipped with Lenovo's latest technology, this notebook features the OneKey Theatre.
https://technogog.com/laptops/lenovo-ideapad-y560p/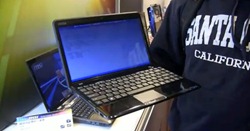 The MSI Wind U270 is a notebook built based on AMD's Brazos platform and features a 1.6 GHz Zacate accelerated processing unit, up to 4GB of RAM, a 320/500GB hard drive, and integrated graphics (the DirectX 11-supporting Radeon HD 6310). The MSI U270 also features a 1366 x 768 pixel display, and supports USB 3.0 port, two USB 2.0 ports, D-Sub and HDMI outputs, and an SD card reader.
https://technogog.com/laptops/msi-wind-u270/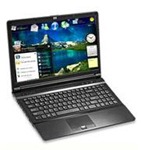 The Digital Storm xm15 is a notebook that provides users with the platform to play games, watch Blu-ray movies or view online content. Ideal for work application or school the Digital Storm xm15 is supported by a life-time tech support.
https://technogog.com/laptops/digital-storm-xm15/
Then let's move on to desktops and barebones systems.
The EeeBox PC EB1501 series sets out to challenge the traditional "watching of DVDs on an LCD TV" home entertainment concept. With HDMI-output, a slot-load optical disc drive (ODD) and the ability to play content from your own media library in Full HD, the EB1501 series is set to give your current home entertainment system a run for its money.
https://technogog.com/barebone/asus-eeebox-pc-eb1501p/
The Lenovo IdeaCentre K330 is a performance desktop computer with Turbo Boost 2 that was announced in late 2010. Powered by the latest Intel Core i7 processors alongside Intel Turbo Boost Technology 2.0, it comes with a Power Control Switch. Expected to be released in 2011, this Lenovo desktop is equipped with up to 16GB DDR3 memory. It comes with twin RAID0-configured hard disk drives and has up to 4TB of hard drive storage. It also has an optional TV Tuner and HD graphics support. It features the Turbo Boost 2.0 mode that consists of a Green mode, a Red mode and a Blue mode. It comes in a metallic mid-tower case with side vents.
https://technogog.com/desktop-computers/lenovo-ideacentre-k330/
Then how about an optical drive:
The LG Hitachi WH08LS20 is a Blu-Ray drive/burner that was launched in late 2010. The WH08LS20 Blu-ray burner features up to 8x BD-R, 16x DVD+/-R and 40x CD-R. It comes with a range of accessories. It is a tray-style drive with a black face that has the LG, Blu-ray Disc and Super Multi Blue logos embodied on the front. It has a silver bar across the bottom that helps to keep the door hidden with its open/close button with a blue activity LED beneath. The WH08LS20 Blu-ray burner features up to 8x BD-R, 16x DVD+/-R and 40x CD-R.
https://technogog.com/optical-drives/lg-hitachi-wh08ls20/
…and then a digital camera
The Olympus E-PL2 is a micro four thirds digital camera that is scheduled for showing at 2011 CES. The successor to the Olympus E-PL1 interchangeable lens digital camera, the Olympus E-PL2 features similar sensors and a 14-42 mm movie and still kit lens with f-stop values ranging from f3.5 to f5.6.
https://technogog.com/digitalcameras/olympus-e-pl2/
and last, but not least, a memory card reader
The S725 Ninja is a card reader byPQI that was announced in late 2010. It has a built-in strap and is able to swivel 360°. It supports Windows 2000, XP, Vista, or Mac 10.2–10.4. It is comes in a slim, flowing exterior shape with a unique structural design. It is light and portable. The S725 Ninja Flash Card Reader measures 34.2 x 21 x 9 (mm) and weighs 4.8g. It comes with two years warranty.