It's Wednesday, I'm late on the new products this week it totally got buried in my emails!  So this week we've added a few more new products to the main site like cell phones, TVs, GPS units and even some cameras and camcorders. So let's just jump right into this shall we…
Let's start out with the digital cameras and camcorders: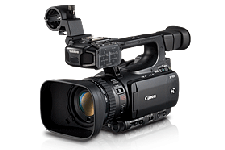 The Canon XF100 is a dual memory card camcorder that supports MPEG-2 4:2:2 50Mbps Codec (Canon XF Codec) recording and is compatible with major NLE Software. It is also compatible with Canon 10x HD Video Lens and is powered by a 1920 x 1080 CMOS Image Sensor. The Canon XF100 is supported by Canon DIGIC DV III Image Processor, and features built-in 3-D Assist functions, infrared recording, and a 3.5-inch, 920,000 Dot LCD Monitor and EVF. The unit can also be used as a companion to the XF305 or XF300 or as a standalone camcorder, and is geared for a wide range of applications. Other features on the Canon XF100 include infrared recording and stereoscopic 3-D production capabilities.
https://technogog.com/digital-camcorders/canon-xf100/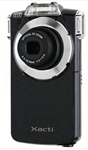 The Sanyo Xacti VPC-PD2BK is a camcorder that is capable of capturing Full-HD 1080, 30p Video (1920×1080) recording as well as 10 Megapixel digital photos. It is compatible with iMovie and has embedded software for sharing videos/photos. The Sanyo Xacti VPC-PD2BK also supports a 2" TFT LCD Monitor for HD playback, 3x Optical Zoom Photo, 36 to 108 mm wide angle lens range for video recording and 37 – 111 mm wide angle lens range for photo capture. The camcorder also features High Speed Sequential Shooting Mode, Digital Image Stabilizer (Photos and Video), MPEG-4 AVC/H.264 High Compression Technology, 48KHz, 16 bit, AAC Stereo Sound Recording; built-in stereo microphone with built-in speaker; Mini HDMI Digital Interface; built-in direct USB connector and comes with a USB extension cable.
https://technogog.com/digital-camcorders/sanyo-xacti-vpc-pd2bk/
The Ricoh G700 is a digital camera that supports 12.10 million effective pixels via its 1/2.3" CCD (Approx. 12.40 total million pixels) image sensor and supports a lens with 5.0 mm to 25 mm (equivalent to 28 mm to 140 mm on a 35 mm camera) focal length, F3.5 to F5.5 f-aperture, and houses a lens constructed with 11 elements in 9 groups plus 1 prism. The unit supports a 37 mm filter size, and has a 5.0x optical zoom, and 4x digital zoom. It utilizes a Digital image stabilizer, supports 8, 4, 2, 1 to 1/1500 seconds shutter speed, up to 3200 ISO sensitivity, has built-in flash, a 3.0" Transmissive LCD with 920,000 dots color support, and several Shooting Modes (Auto shooting mode / Scene mode (High Sens / Firefighting / Skew Correct Mode / Text Mode / Zoom Macro / Movie) / My settings mode / CALS mode). The camera stores images and videos on its memory card slot that supports SD, SDHC and SD WORM card. It also features up to 103 MB internal memory. The Ricoh G700 is a water resistant, dust resistant, and chemical resistant device that has an operating temperature ranging from -10°C to 40°C.
https://technogog.com/digitalcameras/ricoh-g700/
An EOS with Perspective.With the new EOS 60D DSLR, Canon gives the photo enthusiast a powerful tool fostering creativity, with better image quality, more advanced features and automatic and in-camera technologies for ease-of-use. It features an improved APS-C sized 18.0 Megapixel CMOS sensor for tremendous images, a new DIGIC 4 Image Processor for finer detail and excellent color reproduction, and improved ISO capabilities from 100 – 6400 (expandable to 12800) for uncompromised shooting even in the dimmest situations.
https://technogog.com/digitalcameras/canon-eos-60d/
Then let's move on to cell phones, actually three of them from Motorola!
The Motorola MING XT806 is a CDMA and GSM dual mode standby network mobie phone that has support for EVDO 3G for CDMA, and EDGE for GSM that is powered by a 1380 mAh battery that provides users with up to 280-340 minutes of talk time and up to 70-100 hours of standby time. It is designed in a 57 x 109.9 x 18.6 mm, 161g touch flip form factor that runs Android 2.1 operating system. It also features C+W, WiFi WAP1, USB 2.0 high speed interface, Bluetooth connectivity, a 3.2 inch (854×480, 16M color) display, MMS/SMS/IM/Exchange Push/POP3/IMAP, an FM radio receiver, AAC/MP3 audio support, and gives users the ability to capture and playback 720p videos, and stream HD videos (H.264, MPEG4,.rmvb). It also features a 5 MP camera, LED flash; an internal antenna and location services such as GPSOne, sGPS and eCompass.
https://technogog.com/cellphones/motorola-ming-xt806/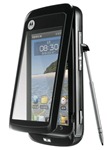 The Motorola MING MT810 is a mobile phone that runs Android™ operating system and features a full touchscreen, updated version of the MING flip design, signature transparent flip cover and dual-touch system in which the 3.2-inch display is a resistive touchscreen designed for stylus or finger input. The transparent cover is a second capacitive touchscreen that allows users to navigate their way around the system with full finger touch functionality even when the phone is closed. The phone comes with pre-loaded business application that enables users to stay connected while on the go and supports 720 x 480 video capture, 720p HD video playback and audio-video functionality.
https://technogog.com/cellphones/motorola-ming-mt810/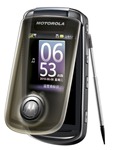 The Motorola Ming A1680 is powered by a Marvell PXA935 processor that clocks at 624 MHz with 256 MB RAM and 512 MB ROM. It also featurse an internal 128 MB storage capacity, microSDHC card slot (up to 32 GB supported), a 3-axis accelerometer, magnetometer, Android WebKit browser, E-Compass, GPS with internal antenna, Notification Vibrate, SMS, MMS and Email (Extended SMTP (ESMTP)/IMAP4/POP3). It is a mobile phone that runs Android™ oeprating system and features a transparent clamshell over a 3.1-inch WVGA AMOLED display and a touchscreen designed for handwriting. It also features a 5-megapixel autofocus camera, high-speed internet via 3G/WAPI/WiFi, GPS location services, and allows users to download Android apps.
https://technogog.com/cellphones/motorola-ming-a1680/
Then how about a couple televisions: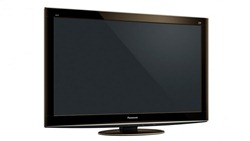 The Panasonic TX-P46VT20 is a 3D TV that measures 46-inch. It was unveiled at the IFA 2010 in Berlin. It uses the NeoPDP 600Hz Sub-field Drive. This TV is considered as the first 3D TV of its size when it comes to 3D plasmas. It boasts a native contrast ratio of 5,000,000:1. It also comes with two pairs of Panasonic's new 3D glasses.
https://technogog.com/televisions/panasonic-tx-p46vt20/
The LG LEX8 is a Full LED HDTV that features NANO Lighting Technology, which features thin film printed with minuscule dots that disperses light evenly across the screen, creating optimized pictures with details. It also features an Anti-Reflection Panel which minimizes reflection from an external light source – including sunlight for clear images. The LEX8 also features localized dimming in both 2D and 3D with its Micro Pixel Control which manipulates individual LED blocks and adds a wider range and life to colors; and LG's TruMotion 400Hz, which supports fast processing rate for moving images, for an almost blur-free viewing.
https://technogog.com/televisions/lg-lex8/
And we'll finish this off today with GPS navigation Device from Garmin: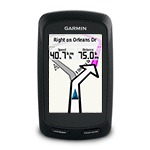 The Garmin Edge 800 is touted as the first touchscreen GPS bike computer that provides users with navigation and performance monitoring. Ideal for touring, commuting, competitive cycling and mountain biking, the device features a built-in basemap and tracks distance, speed, location and ascent/descent. Compatible with an ANT+™ heart rate monitor, speed/cadence sensor or compatible power meter, the Garmin Edge 800 allows users to finely tune and analyze their ride. The rugged GPS device is designed to be sensitive enough to respond to the tap of a gloved hand on its touchscreen. The sunlight-readable color display can be viewed in all lighting conditions and is waterproof to IPX7 standards. It is designed with a carbon fiber look with either blue or white accents and can be attached to the stem or handlebar of a bike with the low-profile mount.
https://technogog.com/gps-navigation-devices/garmin-edge-800/
That's it for this week!