Hello, it's time for the news once again.. let's just get into it without any small talk…
Storage Related: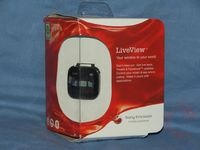 Sony Ericsson LiveView Micro Display Review
Link:  http://www.dragonsteelmods.com/index.php?option=com_content&task=view&id=17002&Itemid=1
Quote: Our phones have become indispensible, they're a huge part of our lives, they go with us everywhere, and they've become much more than just phones. Sony has decided to make them even more useful with the addition of a second screen called the LiveView that works with most any Android phone. The LiveView is a 1.3" Color OLED screen that has a ton of uses like checking your email, reading text messages, and checking Twitter and Facebook updates. The LiveView can be clipped most anywhere or worn as a watch. It can allow you to control your phone from a distance with the many plug-ins available for it like controlling your media player or even dialing your phone. It's a very unique and rather useful little device.
==
ASUS N73: One Step Closer to Perfection @ InsideHW
ASUS has definitely decided to change their image as fast as possible and catch up with the more popular brands in terms of notebook computers. Several years back, their mobile department was all but disregarded, but things changed over time, and their notebook profits have risen on a quarterly basis. The fact that they have given notebook PCs their full attention led them from churning out average models to certain series being prestigious even when compared to their competitors. Besides, ASUS has seriously undertaken the task of separating user classes, which usually provides them with a hit in every category – from the K series which covers the widest spectrum of "ordinary" users and those who are "unsure" what specifications they really need, to the N and G series which are a story on their own. The models from the G (Gaming) series are a fantastic alternative to brands such as Alienware, offering similar or better performance at a significantly lower price point. On the other hand, the N series, the representative of which we're reviewing this time, aspires to be the best multimedia notebook in its class – and we have to admit that it's off to a good start!…
Article link: http://www.insidehw.com/Reviews/Notebooks/ASUS-N73-One-Step-Closer-to-Perfection.html
==
Everything USB is pleased to announce our latest review on SmartFish Whirl Mini Notebook Mouse.
Not all that long ago I had the pleasure of using SmartFish's first ever mouse: the Whirl. Today I am going to look at the just released Whirl Mini. This itty-bitty mouse share a lot of the same basic feature of its bigger brother, like being a laser wireless mouse and most importantly the "ergomotion" design; but unlike the Whirl the Whirl Mini has been designed to be more notebook friendly. In other words, the Whirl is still for main computer users and the new Whirl Mini is for people on the go who need portability and yet don't want to deal with carpal tunnel even if they are "road warriors"! Now read on for my full review.
http://www.everythingusb.com/smartfish-whirl-mini-mouse-20945.html
==
iHome iP90 Dual Alarm Clock Radio for iPhone/iPod with AM/FM Reception Review
The iP90 from iHome comes with an easy adjustable dock to fit our Ipod or Iphone, features dual alarms, EQ, a 3D sound setting, top buttons for different adjustments with backlight and more; the bass is more powerful than the iP49, but it is not as compact as the former.
http://www.madshrimps.be/articles/article/1000129
==
OvisLink AirLive X.USB 11a/b/g/n 300Mbps Dual Band USB Adapter Review
The AirLive X.USB Dual Band USB Adapter from OvisLink is an interesting looking product, with two external antennas, to provide more coverage compared to most USB adapters on the market, that feature internal antennas.
http://www.madshrimps.be/articles/article/1000131
==
Archos 101 Internet Tablet (Android) Review @ HardwareHeaven.com
"One company who are known for their quality mobile devices are Archos and a couple of months back they announced their own up to date range of Android tablets, the 70 and 101. These devices are based on Android 2.2 (currently) and aim to provide a better quality of product than the cheaper tablets while aiming to get close to the performance of the Tab. Today we are looking at the 101 to find out if it offers an acceptable level of quality, performance and features for those who don't see the Tab (or Xoom) as value for money."
http://www.hardwareheaven.com/reviews/1116/pg1/archos-101-android-internet-tablet-review-introduction.html
==
BlackBerry Style 9670 Review
"BlackBerry and style go together something like Razor scooters and cool, which is to say, they don't. RIM may have perfected a straight-laced design that goes well with two-piece suits, polos and khakis, but originality, fashion and style are not words typically associated with the brand. The company attempts to break that mold with the purposefully named Style, a BlackBerry that discards business aspirations for a dress-down design destined for denim. But can the brand that started as a status symbol for the corporate elite ever be cool? Let's find out."
Link to the review: http://www.digitaltrends.com/cell-phone-reviews/blackberry-style-9670-review/
==
Don't Get Verizon's iPhone 4: Here's Why 
Well, it's finally here. The Verizon iPhone 4 went on sale yesterday and broke the company's first day sales records for a single device. I've been with Verizon, my one and only cell phone carrier, for a few years now and I'd be lying if I said I didn't desire the iPhone at some point. In my case, it's too little, too late. I'm more than happy with my Droid Incredible. It may not have the 400,000+ apps that iOS does, but I've found my fair share of Android apps. If you haven't purchased your Verizon iPhone yet, it means you're still on the fence. So let me give you a few reasons to climb down and stick with whatever phone you're currently using.
Direct Link: http://www.megatechnews.com/dont-get-verizons-iphone-4-heres-why/
==
Assorted Stuffs:
Intel Graphics On Linux Still Behind Windows @ Phoronix
Direct Link: http://www.phoronix.com/vr.php?view=15690
Summary: "Now that I finally have Sandy Bridge graphics working under Linux, thanks to another H67 motherboard and Core i5 2500K processor from Intel that don't exhibit the earlier problems, there's many Linux benchmarks available. Overall the Core i5 2500K graphics under Linux with the latest kernel / DDX / Mesa are fast, for being Intel integrated graphics and much improved over their previous generations of hardware. But how do these first-cut Intel Linux Sandy Bridge drivers compare to the drivers of the same age under Windows? In this article are benchmarks comparing the Intel Core i5 2500K graphics performance under Microsoft Windows 7 SP1 and Ubuntu 10.10."
==
'Security threats revealed: FaceBook and MMOs'
The Full Article can be viewed at http://tbreak.com/tech/2011/02/security-threats-revealed-facebook-and-mmos/
==
SAPPHIRE Edge Mini PC
Today Sapphire launched their first system, the Edge Mini PC, featuring the Intel Atom D510 processor and NVIDIA NG-ION graphics. Let's see what this tiny system has to offer.
http://www.bjorn3d.com/articles/SAPPHIRE_Edge_Mini_PC/2005.html
==
The best of Toy Fair 2011
"Not all high-tech these days is serious. This week is the annual Toy Fair at the Javits Center in New York, where toy companies from around the world show off the coolest high-tech toys you've never seen. Here's some of the somewhat frivolous – but far more fun – technology we found on, and above, the show floor."
Link to the article: http://www.digitaltrends.com/gadgets/the-best-of-toy-fair-2011/
==
InsideHW.com has reviewed Top 11 Facebook Apps.
Facebook's basic idea is rather confusing for new social network users. Is that a place to communicate with your friends and family, a place to promote yourself and your company, a place to link to funny and interesting websites that you've found on the internet, or a place to "kill" some time by playing one of the available games with your friends? In short, Facebook is all of this and more. With over half a billion virtual "neighbours", it's clear that this is the biggest online community. The interesting fact, however, that sets Facebook apart from all other social networks, is the sheer number of available applications. While the simple user interface has attracted users worldwide, the simple API (Application Programming Interface) has attracted independent programmers and development teams to create Facebook applications. Owing to Facebook's rapid expansion, this social network now contains around 600,000 applications…
Article link: http://www.insidehw.com/Software/Internet/Facebook-Eleven-Popular-Applications.html
==
Win a GTX460 and Flight Sim goodies with CryoPC
Winner – GTX 460 card plus Saitek Yoke and Pedals
10x Runners Up –Cryo USB 2GB flash drives
Read over here http://www.kitguru.net/site-news/competitions/zardon/win-a-gtx460-and-flight-sim-goodies-with-cryopc/
==
Sapphire Edge-HD Mini PC @ PureOverclock
Review URL:  http://www.pureoverclock.com/article1215.html
"Housing an entire system in what is the smallest package we've ever seen, the Sapphire Edge-HD Mini PC appears to be a very capable little machine for consumers on a tight budget that don't have need of the cost or horsepower of a full-sized desktop system. But does smaller mean less, or do good things really come in small packages? Let's find out."
==
Why You Should (and Shouldn't) Bother with Ubuntu 
I want to put forth a question I was asked a few months ago. A friend of mine managed to once again impress me with a new and interesting way to break Microsoft Windows. After a brief discussion, I gave my friend two choices: 1) He could leave his laptop with me for a day or two so I can attempt to repair Window XP. 2) He could give me 30 minutes to replace Windows XP with Ubuntu 10.10.
Direct Link:
http://www.megatechnews.com/why-you-should-and-shouldnt-bother-with-ubuntu/
==
ThinkComputers & NZXT Giveaway! @ ThinkComputers.org
Giveaway URL: http://www.thinkcomputers.org/thinkcomputers-nzxt-giveaway/
Quote: "We have teamed up with our friends over at NZXT to bring you, our readers another great Giveaway! NZXT is a company built upon gamer's dreams, hopes to create products that put consumers first. With the objective of designing unique products catered for hardware enthusiasts and gamers, NZXT has grown into a globally renowned brand recognized for dedication towards creating the next great gaming product. NZXT has won numerous awards from media and publications from across the globe with a product line spanning from gaming chassis, power, and gaming input devices. As a corporation formed by gamers , NZXT continues to expand into new horizons and push the limits further with each product unveiling. NZXT has supplied us with one of their new cases the Phantom and their Sentry LXE fan controller unit to give away to you!
==
Gaming Related:
Razer TRON Gaming Mouse & Mat Review @ HardwareHeaven.com
Mad Catz CoD: Modern Warfare 2 Elite USB Gaming Keyboard Review @ Bigbruin.com
Marvel VS Capcom 3: Fate of Two Worlds Review (XBOX 360) @ GamingHeaven.com
SOCOM 4 Preview! @ [OC]ModShop
Dead Space 2 (PC) Review @ GamingHeaven.com
Quick Links:
GlacialTech Alaska Multiple Platform CPU Cooler @ Computing on Demand
XFX HD6950 XXX Edition Review – dual fan overclocked
Thermaltake Jing CPU Heatsink Review @ Pro-Clockers
AMD Fusion Hits Retail: Zotac and Gigabyte E-350s Tested @ HotHardware.com
ECS P67H2-A Black Extreme Motherboard Performance Review @ Legit Reviews
Funky Kit Review: Noctua NH-C14 CPU cooler
TechwareLabs Review: TRENDnet TEW-691GR Wireless 450Mbps Gigabit Router
Asus E35M1-M Pro Review: A Look at AMD's Fusion Platform
ASUS GeForce GTX 580 DirectCU II
Zaward Vapor 120 @ techPowerUp
ASUS RT-N56U Dual Band Gigabit Wireless N Router Review
MSI GeForce GTX 460 1GB Hawk Review @ Hardware Canucks
VisionTek Killer HD5770 Combo Card @ Benchmark Reviews
KFA2 GeForce GTX 470 EX OC Review @ eTeknix.com
Gelid Icy Vision Rev 2 Graphics Card Cooler Review @ Tweaknews
Intel Demos Sandy Bridge Virtualization, Security and KVM Features: VPro On Lenovo's New ThinkPad T420
AZZA Hurrican 2000 Case Review
BitFenix Shinobi Preview @ techPowerUp
ZOTAC GeForce GTX 560 Ti AMP! Edition 1 GB @ techPowerUp
Intel Core i3-2100T and BH67CF Mini-ITX Motherboard Review @MissingRemote
ASRock Fatal1ty P67 Professional Socket 1155 Motherboard @ Pro-Clockers
Jetway NF96FL-510-LF Mini-ITX Motherboard Review @ eTeknix.com
HIS HD 6970 Review @ XSReviews
Overclockers.com – AMD Phenom II X4 840 CPU Review
IN WIN Dragon Rider Full Tower Chassis
Funky Kit – Interview with Antec
Zalman ZM1000-HP Plus 1000W Power Supply Review @ ThinkComputers.org
igmatek Achilles Plus SD1484 Heatsink @ Benchmark Reviews
Neuigkeiten auf DeXgo | be quiet! Straight Power E8 CM 680 Watt
Palit GTX 560 Ti Sonic @ Bjorn3D
ASUS ENGTX560 Ti DCII TOP Video Card @ Benchmark Reviews