Hey tomorrow is Ground Hog day, I for one hope this winter ends very soon. I'm really tired of the cold and snow and having school canceled or delayed because of it, I just can't get any work done with my kids being here and it disrupts my entire day! So we've got the news for you today from our friends around the world. They've got lots of stuff to share with you so let's just jump right on in…
Don't forget the rest fo the news not shown here is in our forums HERE.
Storage Related:

Vantec NexStar TX NST-210S2-BK
Link:
http://www.techpowerup.com/reviews/Vantec/NexStar_TX
Brief:
Vantec brings us the NexStar TX 2.5″ SATA USB 2.0 Hard Drive Enclosure. With a wide variety of different kinds of storage mediums on the market at different prices and craftsmanship a decision on a somewhat simple device is not always easy. Let's see why the NexStar TX enclosure may be right for you and what sets it apart from the rest.
==
In Win AMMO 2.5 RFID USB enclosure Review @ XtremeComputing
Quote: "For this review I will be looking at a product from a manufacturer that until fairly recently, a couple of months or so ago, I had never come across before. The company is In Win and the product of theirs I am looking at for this review is a laptop hard drive enclosure, but with a nice added security feature of RFID."
Link: http://www.xtremecomputing.co.uk/review.php?id=505
==
TweakTown's Solid State Drive Optimization Guide
QUOTE: "As SSDs continue to gain popularity, the questions about how to properly set them up have become more frequent. To make matters worse, there have been so many sources of bad information published on the web. Even worse, a few companies have sold software that "Enables up to 50 times extra performance from your SSD". When tested, the software actually slowed down disk performance.
Today we are going to cut through all of the hype and discuss proven methods that will allow you to get the most out of your high performance desktop or notebook. We have a lot to cover today, so let's get started."
For more information, please visit – http://www.tweaktown.com/guides/3116/tweaktown_s_solid_state_drive_optimization_guide/index.html
==
Kingston SSDNow V+ Series (Rev 2.0) 128GB SSD Review
It's only taken a couple years for the SSD (Solid State Drive) talk to die down. Or, has it? A lot of folks weren't sure about the technology when it first launched. But as more Controllers and different flavors of NAND are thrown in to the mix, performance and pricing are starting to convince us. It would appear that MLC isn't as useless or as bad as originally thought.
Direct Link:
http://www.futurelooks.com/kingston-ssdnow-v-series-rev-2-0-128gb-ssd-review/
==
AXUS FiT500E 5 Bay SATA Enclosure Review @ OzHardware
Article URL: http://www.ozhardware.com.au/Storage-Hardware-Reviews/Axus-FiT500E-5-Bay-SATA-Enclosure-Review.html
Image and Video Related:
Epson PictureMate PM310 – Photo Frame and Printer in One
The Epson PictureMate PM310 combines two devices into one; a digital photo frame and a compact photo printer. In our humble opinion, it only manages to get one right, but you'll have to read on to find out which one!
URL : http://www.hardwarezone.com/articles/control.php?cid=8&id=3131&src=3rd
==
Hands-on with the New Panasonic LUMIX Cameras
The dust has settled on the Apple announcements, so we now move on to something more 'down-to-earth'. Our next round is for the photography enthusiasts as we present some hands-on impressions of the new LUMIX lineup at this year's Panasonic LUMIX Optical Seminar.
URL : http://www.hardwarezone.com/articles/control.php?cid=15&id=3129&src=3rd
==
Netbooks, Laptops, Etc:
Overclock3D have just published a new article titled: Asus EEE-PC 1005HA Netbook.
Quote: Overclock3D turns their attention to the ever growing netbook market.
Link: http://www.overclock3d.net/reviews/notebooks/asus_eee-pc_1005ha_netbook/1
==
Asus UL50-V Laptop:
English link: http://www.rbmods.com/content/18955/features.aspx
Swedish link: http://www.rbmods.se/content/13831/funktioner.aspx
Quote: Today it's time once again to take a look at a product from Asus. Today we got their latest laptop named UL50-V that seems to be a mid range laptop with a price around 800$. It has some neat features like a long battery time, slim build, and a very exclusive looking case so lets have a closer look at this sample.
==
'Toshiba NB 200 netbook'
A Nicely designed netbook with a great keyboard and trackpad.
The Full Article can be viewed at http://tech.tbreak.com/2010/02/toshiba-nb-200-netbook/
==
Titan TTC-G9TZ Notebook Cooler
Review  Link : http://www.bayreviews.com/computers/2112-titan-ttcg9tz-notebook-cooler
Quote : "Titan recently launched the TTC-G9TZ notebook cooler that is both stylish and portable. It is a three in one multi-functioning notebook cooler that can be used on a desk or on your lap. It's foldable board design makes it ultra portable and can keep your lap safe from laptop heat."
==
InsideHW.com has reviewed Asus UL30A laptop.
"Quick view of the specifications suggest that the Asus UL30A is another accessible model in a series of small notebooks based on Intel CULV processors. A little closer study reveals that the list of components is not all that common, but after a few seconds of work it is obvious that UL30A differs from the competition for several very important parameters. However, the UL label itself, which comes from the word "Unlimited", sounds promising…"
Summary:
Optimization of the components which includes the exclusion of all parts that are currently not active is only part of the secret.
Article link: http://www.insidehw.com/Reviews/Notebooks/Asus-laptop-with-incredible-autonomy.html
==
Mobile Related:
Google Nexus One – Center of Attention
The iPhone rival, the superphone, call it what you may, the Google Nexus One is most importantly the company's first true step into the mobile phone industry. Will this Android 2.1 device be a game changer and how does Google keep the competition at bay? We reveal all, right after the jump.
URL : http://www.hardwarezone.com/articles/control.php?cid=24&id=3124&src=3rd
==
Assorted Stuffs:
Title: How To Enable God Mode In Windows 7 and Vista Video @ eTeknix.com
Link: http://www.eteknix.com/how-tos/how-to-enable-god-mode-in-windows-7-and-vista/
Quote: This video shows you how to enable God Mode in Windows 7 and Vista.
==
Are Book Publishers the New Record Labels? @ Digital Trends
"Ten dollars for a virtual copy of a book one that you can t handle, sell, lend, or even read without a $259 device never seemed that reasonable to begin with. But with e-books gaining steam, most recently with a prominent inclusion on Apple s new iPad, it looks like publishing house MacMillan will push that price even higher. After a round of back-and-forth face slapping, Amazon has been forced to abandon its $9.99 e-book price cap to accommodate Macmillan titles that will sell for $12.99 and $14.99."
Link to the feature:http://www.digitaltrends.com/talk-backs/are-book-publishers-the-new-record-labels/
==
10 Amazing Space Projects from NASA and Beyond @ Digital Trends
"In the world of tech gadgets, we constantly look down: at laptops, smartphones even at the just-announced iPad. Yet, for some of the most amazing technology, you have to crane your neck up toward the sky. Over the next few years, NASA and a few private spaceflight firms are planning some spectacular outer space voyages."
Link to the feature:http://www.digitaltrends.com/features/ten-amazing-space-projects-from-nasa-and-beyond/
==
Psychology of Technology: Technology: The Law of Unintended Consequences
Teaser: I've been called a skeptic, an alarmist, and a doomsayer because the focus of most of my technology blogging is on the risks of and what's wrong with technology. I realize that I may sound like a Luddite despite the fact that I'm actually an early adapter and readily admit that I couldn't function in my work without the plethora of technology that is currently at our fingertips. I guess the reason I come across as such a downer at times is that I assume that we all know about the incredible benefits that technology has to offer us; it's not worth repeating what we all know to be true. At the same time, I recognize that, with the rapid advancements in computer and communication technology in the last decade, we haven't had to time consider how these developments will shape our individual and collective lives. The ultimate objective of this dissection of technology is to make certain that we use it with perspective and forethought to enhance our lives instead of indifferently or reactively to damage our lives.
Click here: http://bit.ly/anwlYR
==
Apple's iPad – Who's Buying it? @ ThinkComputers.org
Quote: "Yesterday Apple announced their highly anticipated tablet computer dubbed the iPad. Everyone knew it was coming and it seems Apple is the only company that could make a product like this successful. The iPad is really just a larger iPod touch or iPhone in all aspects. It comes out in 60 days and the big question is who is really going to buy this? Read on as we go over the new iPad and discuss its features and applications."
Article URL: http://www.thinkcomputers.org/apples-ipad-whos-buying-it/
==
The iPad: Everything We Know About Apple's iPad @ Digital Trends
"The Apple iPad is finally here and so far it's looking pretty darn promising. The iPad features a beautiful, high-resolution LED-backlit IPS display, a responsive Multi-Touch screen and a speedy Apple-designed processor. Apple seems pretty proud of their latest creation, calling it "a whole new kind of device." So, in case you missed out on Apple's big announcement yesterday, here's our grand compilation of everything you need to know about the new iPad tablet computer device."
Link to the feature: http://www.digitaltrends.com/computing/mac-computing/the-ipad-everything-we-know-about-apples-ipad/
==
Apple iPad: Savior of the Tablet PC? @ Digital Trends

"Now that Apple had laid bare its plans for the ultimate tablet PC, competing offerings from HP, Lenovo, Archos and a host of other PC manufacturers look a little, well, drab. That's par for the course for an Apple announcement, but one standout product doesn't have to spell disaster for the rest of the bunch. The iPad could be the best news out there for tablet PCs , putting them collectively in the spotlight that has eluded them for so long."
Link to the feature: http://www.digitaltrends.com/computing/hardware/apple-ipad-savior-of-the-tablet-pc/
==
'The Internet Show Middle East 2010'
Maktoob Yahoo! presents The Internet Show – a series of seminars and an
exhibition.
The Full Article can be viewed at http://tech.tbreak.com/2010/01/the-internet-show-middle-east-2010/
==
PC Stuff: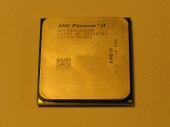 TechwareLabs has a review of the AMD Phenom II X4 910e CPU.
Quote: TechwareLabs reviews the latest and greatest in AMD's line of high-performance, low-draw AM3 CPUs. Does the newly released Phenom II 910e have what it takes to make a great product? Read our review and find out.
LINK: http://www.techwarelabs.com/amd-phenom-ii-x4-910e-cpu/
==
Core i3: The Most Affordable Nehalem @ InsideHW
Summary:
The history repeats: new Core i3 and cheaper Core i5 will be a fantastic purchase for anyone who is not afraid of overclocking and do not want to pay overpriced expensive models.
Article link: http://www.insidehw.com/Reviews/CPU/Core-i3-The-Most-Affordable-Nehalem.html
==
TITLE: ProlimaTech MK-13 Video Card Cooler @ Benchmark Reviews
DESCRIPTION: ProlimaTech holds the crown for best CPU cooler here at Benchmark Reviews with the Megahalems. They have also surprised a lot of review websites with their PK1 thermal compound. All of these things are a massive feat for a company that was founded just 2 years ago. It comes as no surprise that ProlimaTech have now ventured into another field within the PC enthusiast market: VGA cooling. Introducing the MK-13 VGA cooler, ProlimaTech's first entry into what is a steadily growing market, Weighing in at 555g it's no baby, and has six heatpipes to transfer heat to the uniquely designed heatsink fins. The ProlimaTech MK-13 comes with nearly universal compatibility and future proofing for video cards. Many consider Thermalright to hold the crown here, but I get the fee! ling that ProlimaTech won't settle for second best. Join me as Benchmark Reviews examines and tests the ProlimaTech MK-13.
ARTICLE URL: http://benchmarkreviews.com/index.php?option=com_content&task=view&id=448&Itemid=62
==
Article Name: Thermaltake V1 AX CPU Cooler Review @ Tweaknews
Article Url: http://www.tweaknews.net/reviews/thermaltake_v1_ax/
Article Snippet:
"In 2008, Thermaltake released the V1 CPU Cooler which had great features and aesthetics which made it an interesting cooler. Now, Thermaltake has released a revised cooler and named it the V1 AX. The main difference between these coolers is the material. The V1 AX is made of aluminum fins and a copper base while the V1 is made entirely of copper."
==
Lian-Li Armorsuit PC-P50 Mid-Tower Case Review @ Hardware Canucks
Article URL: http://www.hardwarecanucks.com/forum/hardware-canucks-reviews/28176-lian-li-armorsuit-pc-p50-video-review.html
Quote: Lian Li has is a case manufacturer that has been long known for their outstanding attention to detail and high end quality of everything from high-end lower-tier chassis.   In this review we take a look at the now-famous  Lian-Li Armorsuit PC-P50 which offers the perfect mix of light aluminum construction and structural stability blended into a stunning mid-tower case.
==
Arctic Cooling MX-3 Thermal Grease
Review  Link : http://www.bayreviews.com/computers/1483-arctic-cooling-mx3-thermal-grease
Quote : "After testing the Arctic Cooling MX-2 last time, we wanted to see how if the MX-3 thermal grease was really better or not. Thanks to Arctic Cooling for sending us a 4g syringe of their MX-3 thermal compound for testing. Although, thermal compounds are a very small part of any cooling setup, they are extremely crucial. They helps to better connect the heatsink with the CPU to transfer heat effectively out."
==
OCIA.net has posted their review of the Thermaltake SpinQ VT CPU Cooler.
"Nowadays CPU coolers come in every imaginable size and shape. While some still retain the same basic format, many now sport heatpipes and exotic coatings, even the processor OEM coolers. And some are just downright strange looking, like the Thermaltake SpinQ. The SpinQ VT is slightly different from the original SpinQ in that it tilts the cylinder vertical. The number and dimensions of the fins remain the same, as does the 80mm centrifugal fan, other than LED color. And despite Thermaltake's advertised spec that the fins are now copper as well, the SpinQ VT weighs in at almost 175g less than the SpinQ."
Direct Link:  http://www.ocia.net/reviews/ttspinqvt/page1.shtml
Free Stuff:
Thanks to Creative, we have a ZEN MX to give away to a lucky Tbreak reader.
The Full Article can be viewed at
http://tech.tbreak.com/2010/02/win-a-creative-zen-mx/