So after the 30+ inches of snow this week, I think I'm finally digging myself out. I'm really tired of cleaning snow off my cards and shoveling it, it's getting old real fast…  It's been a long week, my kids school was closed all week, and it's hard to get anything done with three kids at home. I hope the snow is over, but looking at the forecast they're calling for snow until Tuesday of next week. UPS hasn't even been able to get to me, and I've got mail one day since last Friday. Whatever happened to the mailman motto about the mail must go through and neither snow, rain sleet etc will stop them?!? So here's a bunch of news for you from our friends…
Storage Related:
Vantec USB 3.0 PCI-e Host Card w/ NexStar 3 SuperSpeed Enclosure
QUOTE: "Just before CES we were made aware of an incoming package from Vantec. Instead of bogging us down with a sit down meeting where we could go over performance graphs, pie charts and a bunch of nonsense that you guys wouldn't want to read even if you were stuck at your in-laws all weekend, Vantec has done us all a favor and just shipped over their latest products. In our package we received a PCIe USB 3.0 controller card (PN: UGT-PC302) and the latest prototype of the soon to be released NexStar 3 SuperSpeed (PN: NST-280S3-BK).
The USB 3.0 PCIe Host Controller is a two port device that is so small that it may just fit GIGABYTE's X58A-UD7 with the massive heat sink installed. The Vantec NexStar 3 SuperSpeed appears more like a retail unit than a prototype. The only thing that gives it away is the white box that it was shipped in. Everything inside of the box appears to be ready to go, so I don't think we will have to wait too long for retail availability."
For more information, please visit – http://www.tweaktown.com/reviews/3133/vantec_usb_3_0_pci_e_host_card_w_nexstar_3_superspeed_enclosure/index.html
==
Western Digital Caviar Green 2TB Hard Drive Review @ Hardware Canucks
Article URL: http://www.hardwarecanucks.com/forum/hardware-canucks-reviews/28126-western-digital-caviar-green-2tb-hard-drive-review.html
Quote: In a computing world that is seeing its storage needs rapidly expand, we have seen a quick surge in the capacities of today's hard drives. While we all know that the recent SSD revolution has produced some of the fastest consumer-available storage mediums around, these drives lack the capacity to store large amounts of data at a reasonable price. This is where drives like the Western Digital Caviar Green 2TB come into the equation.
==
Title: 64 GB Solid State Drive Round-Up
Link: http://www.hardwaresecrets.com/article/920
Summary:We compared the performance of five different solid state drives (SSDs) on the 64 GB range based on MLC technology from Kingston, OCZ, Patriot, Mushkin and Intel. Results updated.
==
Seagate BlackArmor PS110 USB 3.0 External Drive @ Bjorn3D
At CES 2010, Seagate showed us the BlackArmor PS110 USB 3.0 External Drive and we couldn't wait to get our hands one. Why would we what USB 3.0 on a laptop? Well for one thing, it's theoretically up to 10x faster than USB 2.0. Backing up to USB 2.0 on the lab's laptop was a 'Start the backup and go to sleep.' affair. Our only other option was to pull the 2.5 inch Sata drive out, connect it to a desktop, and backup or clone it from there. Which is what we had been doing.
http://www.bjorn3d.com/read.php?cID=1788
==
HornetTek X2-RAID Dual Bay 3.5-inch eSATA/USB 2.0 Enclosure
QUOTE: "Most users are generally fine with just storing their content on one standard hard drive until they have a loss of data. At that point your eyes are opened to just how vulnerable you are to a personal digital disaster. If you want to know what it is like, just go to your own storage folder, highlight everything and hit DELETE. It can happen, it does happen and it isn't a matter of if, but when. Preventative measures are the only way to avoid such losses and the easiest defense is a good offence.
Today we are going to take a look at the HornetTek X2-RAID. This product will allow you to keep two hard drives in one of many forms of RAID (we will go over the full capabilities on the next page) and do so at a low cost. The X2-RAID uses a common eSATA connection to your PC that is much faster than USB or FireWire, so you still retain desktop drive speed while having the security needed to survive a drive loss."
For more information, please visit – http://www.tweaktown.com/reviews/3131/hornettek_x2_raid_dual_bay_3_5_inch_esata_usb_2_0_enclosure/index.html
==
Brando USB 3.0 Complete Storage Solution @ PCShopTalk
"The new USB 3.0 standard was not long ago introduced and many manufacturers started to implement it by building revised enclosures; some motherboard manufacturers even included the USB 3.0 interface on the PCBs and others built cards to integrate with their current and older boards. In this review I will take a look upon 2 enclosures from Brando, for 2.5" and 3.5" HDDs and will use the ASUS U3S6 board to make use of the USB 3.0 connection."
Link: http://www.pcshoptalk.com/content.php?269-Brando-USB-3-0-Complete-Storage-Solution
==
Kingston DataTraveler Locker+ 16GB USB Flash
Quote: Tax documents, company memos and even personal files are just some of the things that you might not want others to be able to see. With those security needs in mind, Kingston has created the DataTraveler Locker+, and ASE Labs has the 16GB model up for review.
Link: http://www.aselabs.com/articles.php?id=5612
==
iStorage diskGenie 320GB Encrypted Portable Hard Drive Review @ Tech-Reviews.co.uk
Briefing: Data security is a very important issue for some people. For internal hard drives there are many solutions available to ensure your drive cannot be accessed. However, for portable hard drives, there really are very few working solutions. One such apparent  solution is iStorage's diskGenie, a hardware encrypted portable hard drive which utilizes secure PIN code access. Let's see how it performs…
Link: http://tech-reviews.co.uk/reviews/istorage-diskgenie-320gb-encrypted-portable-hard-drive/
==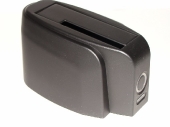 TechwareLabs has a review of the iStarUSA xAGE-N99 HDD Docking Station. Here's a clip from the review:
Quote: iStarUSA is one of the companies that came to its senses and decided to offer an eSATA function to their hard drive docking station the xAGE-N99-SAU/US. So the only question that remains is just how close did they get their controller to the motherboard speeds? Read on and find out.
LINK: http://www.techwarelabs.com/istarusa-xage-n99/
==
TITLE: LiteOn Strong-Page MLC SSD LA-32M1S @ Benchmark Reviews
DESCRIPTION: Hopefully one day soon Solid State Drives will be standard equipment for new computer systems, but first SSDs must become available as an optional upgrade item for build-it-yourself orders. Plextor/LiteOn hopes to bring this service to tier-one OEMs, and computers from Acer, Dell, HP, Lenovo, and Sony could soon offer lightning-fast SSD performance. In this article, Benchmark Reviews tests the LiteOn 32GB 'Strong-Page' SSD, model LA-32M1S, built on the Marvell 88SS8014-BHP2 Da-Vinci controller.
ARTICLE URL: http://benchmarkreviews.com/index.php?option=com_content&task=view&id=435
==
USB 3.0 and SATA 6Gbps Tested On Gigabyte P55A-UD6
A couple of motherboard manufacturers are now including SATA 6Gbps and USB 3.0 chips on their motherboards. In this to the point article, we take look at the performance for SATA 6Gbps and USB 3.0 compared with their predecessors.
http://www.madshrimps.be/gotoartik.php?articID=986
==
Audio, Video Related:
Asus BD-Combo (Blu-Ray Combo Optical Drive BC-08B1ST) @ Bjorn3D
Since prices on the Blu-Ray combo drives have started to drop we got with Asus and obtained an Asus Blu-Ray BD-Combo (Model BC-08B1ST) that reads Blu-Ray and writes and reads DVD and CD format discs. Packed with Asus's innovative technology and Blu-Ray playback capabilities, the BD-Combo drive provides amazing HD content for HTPC and computer movie playback and a significant amount of bragging rights.
http://www.bjorn3d.com/read.php?cID=1787
==
Best Headphones of 2010
"Today s selection of headphones is positively dizzying: At this point, there are more flavors than there are drink options at Starbucks. So, to help guide you in the right direction, we ve compiled a list of the best-performing headphone sets that span a wide range of categories and price points. Some are classics, some are newcomers and some aren t even available yet. No matter your choice, we know you will find a solid sounding choice from our top 10 headphone picks for 2010."
Link to the guide:http://www.digitaltrends.com/buying-guides/best-headphones-of-2010/
==
BGears ViBRO Sound System Review @ High Tech Reviews
Quote:If you own a netbook or laptop computer you know just how bad the speakers can be on those devices and that is why BGears has introduced the ViBRO Sound System. Using a single speaker element they are able to create audio that will far surpass the audio you currently hear, and all it needs is a USB connection.
Link:http://www.hi-techreviews.com/index.php/review-links-mainmenu-80/9914-bgears-vibro-sound-system
==
MEElec M9 Earphones Review @ TopReviewShop
http://www.topreviewshop.com/meelec_m9_earphones
Here is a snippet that can be used for the review:
"MEElec has targeted the budget conscious crowd looking to take a step up from their stock earbuds with their latest set of earphones – the MEElec M9. It is the "little brother" of the M6, sharing the same 9mm drivers, and is priced aggressively at around $20 online."
==
TITLE: ASUS Super-Multi SATA Optical Drive @ Benchmark Reviews
DESCRIPTION: All DVD-burners are the same, right? So what makes one better than the next. It's rare these days to hear about an optical drive, with all the other components that are getting faster, greener, and cheaper. Today, Benchmark Reviews is taking a look at ASUS's most recent addition to the optical drive market, the ASUS DRW-24B1ST 24x DVD+/-RW. Many of us may have recently been contemplating an upgrade to our old drives. After a few years of wear and tear, optical drives can give out. Also, with recent upgrades in motherboards, you might find yourself without an IDE channel, necessitating the purchase of a newer SATA model drive. Benchmark Reviews will test the ASUS DRW-24B1ST against other optical drives with USB, IDE, and SATA connectors to find out just exactly what ASUS has in store with it's newest DVD-Burner.
ARTICLE URL: http://benchmarkreviews.com/index.php?option=com_content&task=view&id=465&Itemid=60
==
QNAP NMP-1000 Network Media Player
Link:http://www.techpowerup.com/reviews/QNAP/NMP-1000
Brief:The NMP-1000 is not only a simple media player to hook up to your TV. The small unit includes a BitTorrent client, NAS, uPnP & DNLA functionality along with playback of ShoutCast, YouTube, Flickr, Picasa and Apple Trailers. In fact the list of functionality is so diverse, it does justify the 399 US Dollar price tag and still manages to put a smile on our faces.
==
Mobile Related:
Altec Lansing BackBeat 906 Bluetooth Headset
If you are looking for a Bluetooth headset that is equally adept at handling voice calls and music, you might want to check out Altec Lansing's latest.
URL : http://www.hardwarezone.com/news/view.php?cid=2&id=15692
==
Laptops/Netbooks etc:
Lenovo ThinkPad Edge Review @ HotHardware.com
Lenovo had one of the largest showings from any single PC manufacturer at CES this year, and while sifting through the company's new lineup of machines can be a daunting task for the average consumer, it was pretty clear from the outset that the ThinkPad Edge would be one of Lenovo's standout products of 2010. In many ways, it's a departure from the ThinkPad norm. It's the first ThinkPad to be available in more than just black (it will also ship in red), and there are a copious amount of customization options. Processors from both AMD and Intel are available, and it ships in 13", 14" and 15" form factors. It's not usual that a single machine type is available in ultraportable, mid-size and full-size notebook form factors, but the Edge seemingly breaks the mold…
Lenovo ThinkPad Edge Review:http://hothardware.com/Articles/Lenovo-ThinkPad-Edge-Review/
==
Article Title:  ASUS Eee PC 1005PE Netbook Review with the Intel Atom N450 Processor @ Legit Reviews
Article URL: http://www.legitreviews.com/article/1205/1/
"The ASUS Eee PC 1005PE is based on the same external design and features as our previous favored Eee PC, the 1005HA. While the external shell is nearly identical, what lies under the hood is a whole new platform from the improved power consumption of the Intel Atom N450 CPU and slightly improved graphics with the Intel GMA 3150 integrated GPU. When we began testing the ASUS Eee PC 1005PE, we quickly realized the new Pineview Intel Atom processors and platform were all about further reducing power consumption in order to continue to increase battery life. We were impressed to see the ASUS Eee PC 1005PE was able to meet the same battery life duration as the ASUS UL80Vt notebook which featured an Intel CULV SU7300 processor…"
==
Hercules eCAFE EC-1000W 10.1-inch Netbook
QUOTE: "I am going to look at the latest netbook from Hercules today. If you have never heard of Hercules, the company is more known for its video game controllers than computers. The Hercules eCAFE EC-1000W may have the same hardware on the inside that most netbooks run, but it does look different from the masses on the outside.
Shoppers looking for a netbook that won't look like every other netbook that is launched may want to check the Hercules eCAFE EC-1000W out. The guys will want to know that the floral design on the lid does make the machine a bit feminine looking. Check out the rest of the review for all of the details on the Hercules eCAFE EC-1000W."
For more information, please visit – http://www.tweaktown.com/reviews/3132/hercules_ecafe_ec_1000w_10_1_inch_netbook/index.html
==
MHW has a look at a refurbished Dell Latitude D410 laptop, although it is several years old you can't beat the price for this still quite capable laptop.
Quote:"The Latitude D410 has a height of 1.25", a width of 11", a depth of 9.4", and a weight of 3.8 lbs, making it the smallest laptop I have ever worked with. As a matter of fact, it is less than half the weight of the IBM ThinkPad G40 I was previously using. The frame and LCD cover are a magnesium alloy; while the case shell is plastic, it seems to be quite sturdy and not at all flimsy feeling. Overall I like the looks of this gray and black laptop, especially the black lid latch and the 1/4 black seam below it that wraps the whole of the exterior–resembling pin-striping on a sports car. The magnesium alloy in particular should be quite durable; although, as noted above, mine does have a few scratches on the LCD cover. The LCD hinges are robust and hold the LCD firmly in place dead center like you would expect they should, but don't always do on some other notebooks."
Review Link:http://www.monster-hardware.com/modules.php?name=Reviews&rop=showcontent&id=149
==
Acer Aspire One 532h-2326 10.1-inch Netbook
QUOTE: "I look at lots of netbooks as any frequent reader knows and most of them are all the same. Today I am going to be looking at the Acer Aspire One 532h-2326 netbook that packs in the new Atom N450 Pine Trail processor. The new processor doesn't really speed things up in the performance department, but it gives some very impressive battery life.
The netbook market has needed a machine with decent performance and battery life that didn't come in at a huge price. Some companies place a significant premium on netbooks that offer the latest processor tech to improve battery life, but that is not the case here."
For more information, please visit – http://www.tweaktown.com/reviews/3128/acer_aspire_one_532h_2326_10_1_inch_netbook/index.html
==
ASRock ION 330HT NetTop HTPC Review
For the longest time, Asus was the kind of company that was only known by techies and enthusiasts. That changed in recent years with the release of devices like the Eee PC line of netbooks and soon expanded into the realm of all-in-one PCs with the Asus Eee Top. Now the company is going one step further with its one of its first home theater PCs. Working off a subsidiary, we discover the ASRock Ion 330HT NetTop. It's got ASRock branding, but this is an Asus product through and through.
Direct Link:http://www.futurelooks.com/asrock-ion-330ht-nettop-htpc-review/
==
Assorted Stuffs:
Is Android Taking Over? @ ThinkComputers.org
Article URL: http://www.thinkcomputers.org/is-android-taking-over/
Quote: "A few weeks ago when I got back from CES I went out and met up with my usual group of friends. Being the "tech guy" in the group two of my friends had to show me their new phones. Both were smartphones to my surprise, most of my friends are not tech people at all and have no need for all of the functions of a smartphone. The 2 phones were the Samsung Moment and the HTC myTouch. My two friends were really excited to show me how they customized the Android home screen and all of the applications they had. I'm an iPhone guy and I've had my iPhone for quite a while. It felt good ha ving one of the only phones that could have apps on it, but now almost anyone can get an Android phone! This begs the question, is Android taking over the mobile OS market?"
==
Windows Mobile 7: What We Know
"The eternal wait is almost over. With Mobile World Congress set to kick into full gear on February 15 and Steve Ballmer now slated to host a press conference to discuss Windows phones, Windows Mobile 7 looks like it might finally be ready to break cover. Wondering what s in Ballmer s magic cauldron? Before Microsoft lifts the lid and shows us the stew that s been simmering for well over two years, check out our roundup of leaked facts, rumors and probably some downright fabrications that have shaped our impression of what s to come."
Link to the guide:http://www.digitaltrends.com/mobile/software-mobile/windows-mobile-7-what-we-know/
==
Only If You're Rich – HardwareZone V-Day Special!
It's that time of the year again to impress the significant other, and what better way to do it than flaunting your wallet with gifts that are (literally) out of this word! Alternatively, if you're looking for hints, we do still have some gifts that 'may' fit your budget.
URL : http://www.hardwarezone.com/articles/control.php?cid=11&id=3146&src=3rd
==
Psychology of Technology: Is Technology Making Us Idiots?
Teaser: In his insightful 2008 article in the Atlantic, Nicolas Carr asks, "Is Google Making Us Stupid?" He goes on to explore how new technology has altered our reading habits and, more unsettlingly, how we process information and think. It is a cerebral piece that meets the high intellectual standards we expect of that august magazine. I, however, would like to bring his lofty discussion of the impact of new technology on our lives down to the muckier level of human dysfunction. I would suggest that not only is the latest technology making us stupider, but it is also making us just plain idiots!
Click here: http://bit.ly/dfZZMK
==
Quick Links:
Enermax AURORA Micro Wireless Keyboard Reviewed @ DragonSteelMods
ThermalTake 750W TR2 RX Power Supply Review @ [OC]ModShop
All Atom Models @ Hardware Secrets
Sapphire Radeon HD 5450 Video Card Review
iXBT Labs Review: ASUS M4A785G HTPC/RC Motherboard
Microsoft Explorer Wireless Rechargeable Mouse Review @ Tweaknews
Sapphire HD 5670 1 GB @ Bjorn3D
ASUS P6T-SE X58 Motherboard Review @ Vortez.co.uk
Boogie Bug AimBPad Gaming Surface Video Review @ eTeknix.com
EVGA Geforce GTX275 CO-OP Video Card @ Benchmark Reviews
Spire TherMax Pro CPU Cooler Review @ Tech-Reviews.co.uk
Intel Core i5 661 Dual Core LGA 1156 Processor Review @ ThinkComputers.org
Ultra X4 1050 Watt Power Supply @ TechwareLabs
NZXT Beta Evo Midi-Tower Review on Technic3D
ATI Radeon HD 5570: Affordable DX11 GPU @ HotHardware.com
Jetway NC63-330-LF Mini-ITX Motherboard Video Review @ eTeknix.com
Sapphire ATI Radeon HD5570 Videocard Review @ Tweaknews
NVIDIA Optimus Aims To Improve Battery Life on Notebooks @ Legit Reviews
Mobile Mayhem – Do You Need 8GB in Your Laptop? @ HardwareLogic
LaCie Rikiki 500GB Portable USB Hard Drive Review @ ThinkComputers.org
G.Skill ECO PC3-12800 CL7 2x2GB DDR3 Memory Kit Review @ Hardware Canucks
ATI Radeon HD5570 DX11 Video Card @ Benchmark Reviews