It's time for the news once again from our friends all over the world. Inside we've got the end of the Computex coverage I think, along with of course tons of other news. Tomorrow is the last day of the school year for my kids, so I'm in for along summer with them here with me, but for the most part they'll just hang out and play video games most of the time so it shouldn't be too bad. Anyway, read on for the news…
Storage Related: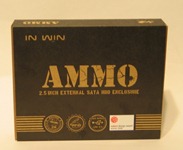 IN-WIN AMMO USB Hard Drive Enclosure @ TechwareLabs
Quote: There are a lot of hard drive enclosures out there. No, really! Go punch "USB HDD enclosure" into Google or NewEgg some time, you'll be buried in them. This makes it rather hard for any one enclosure to have much success. Generally, the only way to stand out is to make it a funny shape, or offer some unusual feature. IN-WIN have decided to do both with the AMMO 2.5" HDD enclosure, shaping it like the magazine of an AR-15 and offering hardware-based encryption with RFID token-based access. Is this combination enough to make it worth your while? Let's find out.
LINK: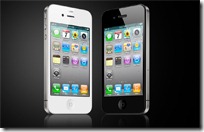 Apple's iPhone 4 – Should You Get One? @ ThinkComputers.org
Article URL: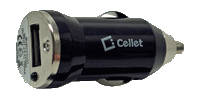 Apple iPhone 3G S Bullet Retractable Car Charger Review at CCE Reviews
Link: http://www.ccereviews.com/reviews/apple-iphone-3g-s-bullet-retractable-car-charger/
Quote: Priced to move at $14.95, the Bullet offers an awesome accessory for those customers who ask for more than just the run of the mill cell phone charger.
==
Toshiba Tecra A11-S3540 Review:
http://hothardware.com/Articles/Toshiba-Tecra-A11S3540-Review/
Toshiba's Tecra Series of laptops have traditionally been marketed as high-performance business machines, designed to be capable of handling demanding tasks. Earlier this year, Toshiba announced the latest Tecra A11. The new Tecra A11 is thinner and lighter than its predecessor and features a 10-key numeric keypad. We had top-of-the-line Tecra A11-S3540 in house for testing. This model is powered by an Intel Core i7-620M processor and has NVIDIA NVS 2100M graphics…
==
Editorial: Why you should like the Apple iPad
QUOTE: "Let's be honest here. At over 2.2 Million iPads sold worldwide, you don't have to convince a whole lot of people what's so great about the iPad. Apple seems to be doing a good enough job with that as it is. As one of those 2.2 Million, though, I'm the proud owner of a 64GB 3G + WiFi iPad.
Did I need it? – No, but honestly, most the stuff I buy I don't need, so it's hardly a reason not to buy one. So, why did I buy one? Well, to be honest, I've never used a phone as much as my iPhone and I don't make a whole lot of calls on it. Most of my conversations with people these days are done over MSN."
==
Edifier if350 for iPhone ans iPod Review on Technic3D
Link: http://www.technic3d.com/article-1074,1-edifier-if350.htm
Translation Link: http://translate.google.de/translate?u=http%3a%2F%2fwww.technic3d.com%2Farticle-1074%2C1-edifier-if350.htm&sl=de&tl=en&hl=&ie=UTF-8

Quote: "The Edifier if350 OnTheGo System arrived Technic3D. Combining design, functionality and portability, the Edifier 'On The Go'  iF350 is the ideal musical companion for all occasions, whether at home, in the office or simply 'On The Go'? we will check this with the Apple iPhone and iPod.
==
Assorted Stuffs:
KitGuru speaks with EVGA
EVGA: Right now, NVIDIA's TWIMTBP team is helping thousands of developers create TRUE DX11 content. DX11 that has been done right. The benefits of that development work will be seen more and more clearly over the coming months. I think KitGuru's readers will be pleasantly surprised!
Read the interview over here: http://www.kitguru.net/components/graphic-cards/zardon/interview-with-evgas-miodrag-relic/
==
A List of Common Default Router IP Addresses
http://www.techspot.com/guides/287-default-router-ip-addresses/
Here's the scenario: you are trying to fix a relative's network issues and you need to access their router's browser interface. We've all been there, fruitlessly pecking in combinations of 192.168.x.x. Unless you have every default router address tattooed on your forearm, you'll eventually encounter one that stumps you.
==
SkyMall's Most Bizarre Products – Part 2
Link: http://www.hardwaresecrets.com/SkyMalls-Most-Bizarre-Products-Part-2/178
"Continuing my "The Best of SkyMall" selection:"
==
Computex Coverage:
Computex 2010: ADATA's New PSU Series & High Performance Flash Products @ Hardware Canucks
Computex 2010: Patriot's USB 3.0 Push, Rugged Flash Drives & SSDs @ Hardware Canucks
Computex 2010 Tablet PC Round-up @ HotHardware.com
Computex 2010: Booth Babes @ Legit Reviews
Power Colors Shows Radeon HD 5970 Eyefinity 12 (12?):
http://hothardware.com/News/Computex-2010-PowerColors-HD-5970-Eyefinity-12-Edition-and-HD-5770-Evolution-with-Lucid-Hydra/
Jess From OCZ Shows Us The Revo Drive, Fusion-io Finally Has a Bootable Competitor?
http://hothardware.com/News/Computex-2010-OCZs-Revo-Drive–Affordable-PCIe-SSD-Performance/
Mini ITX Galore from Zotac:
http://hothardware.com/News/Computex-2010-Zotac-Displays-New-ITX-Motherboards-ZBOX-Models/
The Booth Babes of Computex 2010 @ Techgage
COMPUTEX 2010 – Compro and Thecus Offer IP Cameras, NAS, and NVR Solutions
PowerColor Shows Off Custom Video Cards At Computex 2010 @ Legit Reviews
MSI squeezes CULV Core i5 into a 13" X-Slim notebook that's less than an inch thick.
http://techreport.com/discussions.x/19036
Enermax and Seasonic show new PSUs with 80 Plus Gold certification.
http://techreport.com/discussions.x/19035
Intel reportedly delays USB 3.0 chipset integration until 2012.
http://techreport.com/discussions.x/19032
Bigfoot and TUL create graphics/networking hybrid that combines Killer NIC, Radeon 5000-series GPU.
http://techreport.com/discussions.x/19031
Biostar and MSI show Sandy Bridge motherboards based on future Intel 6-series chipsets.
http://techreport.com/discussions.x/19030
Bjorn3D @ Computex 2010: Kingston Announces USB 3.0 HyperX SSD and 64GB SDXC Memory Card.
GIGABYTE Technology Seminar at Computex 2010: Performance and Flexibility
Silverstone Raven 03 – featuring VORTEX fans @ Computex
ECS Computex 2010 Booth Coverage – Intel P67 Motherboards @ Legit Reviews
Futurelooks News Flash – COMPUTEX 2010 – Gadget Hunting on the Trade Show Floor
MSI, Inwin, Gigabyte and OCZ – KitGuru @ Computex Day 3
Futurelooks News Flash – COMPUTEX 2010 – Keynote Summaries from AMD, Asus, Hanwang, and BenQ
Futurelooks News Flash – COMPUTEX 2010 – Asus Notebooks, Netbooks, and Tablets
Quick Links:
Cooltek CoolForce 2 HTPC CPU Cooler Review on Technic3D
Guitar Hero iPhone review @ Kitguru gaming
Thermaltake Armor A90 Black Mid Tower PC Case Review @ Legit Reviews
Sapphire HD5770 Vapor X Edition 1GB review @ KitGuru
Conceptronic Grab'n'GO Media Store (CH3MNAS)
Coolink CoratorDS CPU cooler Review @ XtremeComputing
Sapphire HD5550 Ultimate 1Gb @ LanOC Reviews
Thermaltake Element V Full Tower Case
OCZ Fatal1ty 750 W Power Supply Review @ Hardware Secrets
Fussball Manager 2010: WM-Addon Review
XtremeGear HP1216B @ LanOC Reviews
Enermax Modu82+ II 525W Power Supply Review @ HardwareHeaven.com
Performance PSU Group Test @ Vortez.co.uk
Cooler Master Vortex Plus CPU Cooler Review @ BayReviews.com
Antec Sonata Proto Review at Overclockers Online