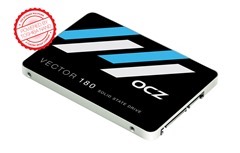 So the big news in the news this edition is the launch of the new OCZ Vector 180 SSD so you'll find a lot of those reviews listed below for you to see how it performs. In other news on our end, don't forget to find us on Twitter, Facebook and even Instagram and others which are all listed around the site.
Storage / Memory Related:
Seagate ST3000DM001 3TB HDD Review
OCZ Vector 180 SSD Review (240GB/480GB/960GB)
OCZ Vector 180 960GB SSD Review
OCZ Vector 180 480GB and 960GB Review
OCZ Vector 180 SSD Review at HardwareHeaven
OCZ Vector 180 Solid State Drive Review
Crucial MX200 250GB SSD Review @ NikKTech
Where the SSD Market is Headed in 2015
Asustor AS5002T 2-Bay NAS Video Review
Stockplop Pure Plop Superspeed USB 3.0 SSD Enclosure Review
Silicon Power Slim S80 240GB SSD Review
Kingston HyperX Predator M.2 PCIe SSD Review (480GB)
Plextor M6e Black Edition PCI Express SSD Review
Audio / Video / Video Cards:
Microlab T2 Bluetooth Headset Review @ Vortez
Soniq Rock 7 Bluetooth Outdoor Portable Speaker Review
ASUS STRIX GTX 960 DirectCU II OC Video Card Review
Tesoro Kuven Devil 7.1 Virtual Gaming Headset Review
XFX Double Dissipation R9 290 (4GB) Review
Inateck BTSP-10 Plus Bluetooth Speaker Review @ APH Networks
Mobile Related:
Posh Mobile Titan HD E500 Octa-Core 1.4GHz Smartphone Review @ ModSynergy.com
Microsoft Surface Pro 3 Review
PC Cooling:
Bitspower THOR EIX99 Full Cover Water Block for EVGA X99 Classified/FTW
CRYORIG R1 Universal CPU Cooler Review
PC Cases:
SilverStone Kublai KL05B Review
Power Supplies/ Related:
Enermax DigiFanless 550W Review
Motherboards:
ASRock X99 WS-E Motherboard Review
Assorted / Articles / Misc:
Philips Hue Personal Wireless Lighting Review
Windows 10 Upgrade Will be Free For Pirates and Available this Summer
BIOS Option Of The Week – PIO Mode
Gaming / Gaming Related:
Battlefield Hardline Benchmarked
Big Graphics Card Comparison Of Metro Redux Games On Linux @ Phoronix
.