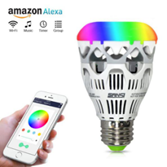 I've got two deals for you this morning on Sansi LED bulbs. One bulb is wigi enabled and the other is very bright at 150watt equivalent.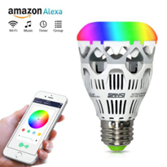 1. Sansi Wifi RGBW Smart Bulb (Product Link: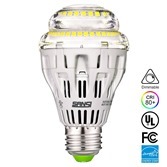 2. SANSI 150W Equilvalent Dimmable LED Bulb (Product link: https://www.amazon.com/exec/obidos/ASIN/B01M0JC0UJ/dragonsteelmo-20/ )
Code: DEALS15W ?Expired at 2017.08.31 11:59 PM PDT ?
70% OFF
Final Price: $11.99
This SANSI 150W Equilvalent Ceramic LED Bulb is Energy Star Certified and flicker-free for the protection of eyes.