Show off your inner nerd this Halloween by dressing up in one of these classic nerdy costumes that will always be in style… and there's something for everyone.
Let's start with Star Wars. With so many great characters to choose from, Star Wars is a nerd's dream. "May the force be with you."
Princess Leia Slave

This is probably one of the most popular and highly recognized costumes for the geek loving ladies, and the dreams of many a nerd guy. If you're brave and want to wear the Princess Leia Slave costume this year, you can find it at buystarwarscostumes.com.
Princess Leia
If the Princess Leia Slave costume is too risqué for you, this Princess Leia costume is still sexy with a wee bit more coverage. Here's one from badplanet.com.
Princess Leia Toddler
On the other end of the spectrum, you're "little princess" can dress up like Princess Leia, too. If you're a Star Wars fan your future nerd can be the star of any Halloween party.  You'll find this costume at buystarwarscostumes.com.
Yoda Toddler
What's cuter than a Yoda baby? Why, nothing. All nerdy parents everywhere will appreciate this Yoda Toddler costume… and it's guaranteed, oooohs and aaaaahs. This costume can also be found at buystarwarscostumes.com.
Darth Vader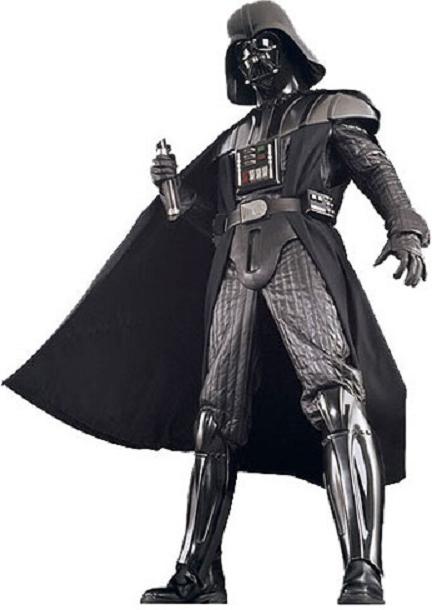 If you want to take a walk on the "dark side", check out this authentic replica of Darth Vader. At just under $800, the price tag may be just a bit high for all but the true die-hard Star Wars fan.  But you can find many authentic looking Darth Vader costumes, so don't fret. This authentic Darth Vader costume can be found at buystarwarscostumes.com.
Anakin Skywalker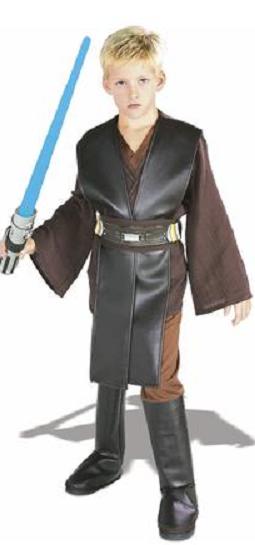 The perfect costume for any young Anakin in your life is the Anakin Skywalker costume from badplanet.com.  Just don't forget your light saber when you go trick or treating.
The next group of costumes are perfect for you Trekkies out there. You can find costumes from Star Trek Next Generation to the Star Trek movies, but for now, we'll talk about the original 1960s Star Trek. If you want to look like you just walked out of the Starfleet Academy, try these on for size… and "Live long and prosper."
Captain James T. Kirk
This Halloween be the captain of the Star Ship Enterprise and watch all the ladies swoon – even the green ones.  You can find this golden shirt from the original Star Trek at buycostumes.com.
Star Fleet security officer

Ladies you'll be a hit as a sexy Star Fleet security officer in this red dress.  I guarantee you that more than just Scotty will want to beam you up. You can find this costume at buycostumes.com.
Spock
Well to be more specific… baby Spock. This Spock costume will transform you little one into a "logically" the most adorable Spock ever. Find it at customercraze.com.
Up next is everyone's favorite wizard, Harry Potter. For one night a year you can become a student of Hogwarts School of Witchcraft and Wizardry and maybe cast a spell or two.
Harry Potter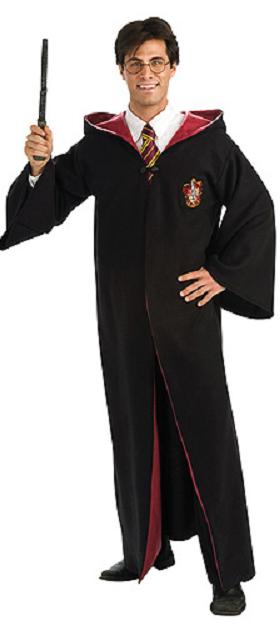 No matter your age, what geek wouldn't want to be the chosen one – Harry Potter this Halloween? He's got it all, good looks, brains, a gift at fighting against the dark arts and mad Quidditch skills. So don your robe and have fun "trick" or treating.  Here's a costume at buyharrypottercostumes.com.
Hogwarts Student
It's probably safe to say that a Muggle never looked so good. One thing's for sure… I bet this costume would leave Ron Weasley speechless, not to mention the nerd in your life. You can find it at buyharrypottercostumes.com.
Hedwig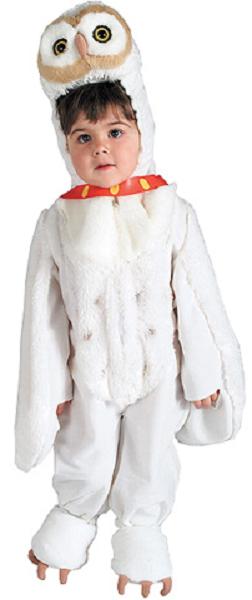 Mom and dad can dress their child up as Harry Potter's favorite owl, Hedwig, and without a doubt be a hit this Halloween.  There's nothing cuter than a baby Hedwig. This costume can be found at buyharrypottercostumes.com.
These next four costumes are perfect for any nerd. From Battlestar Galactica to a classic nerd costume, everyone can release their inner geekness.
Master Chief
You'll have the power necessary to combat the threats posed by the Covenant, and to defend against the Flood in this truly awesome Master Chief costume (this particular costume is Halo 3 Master Chief Supreme Edition). But if this costume is too pricy for you, and at just under $700 it is a bit steep, you can do a quick search and find lots of great Master Chief costumes more reasonably priced. This one can be found at meijer.com.
Starbuck
This is my favorite costume. Being a big BSG fan and Starbuck being my favorite character, this would be my first choice for a Halloween costume this year. I think I'll be frakking cool in it. Now, I need to find me a short-haired blond wig. This costume can be found at costumecraze.com.
The Classic Nerd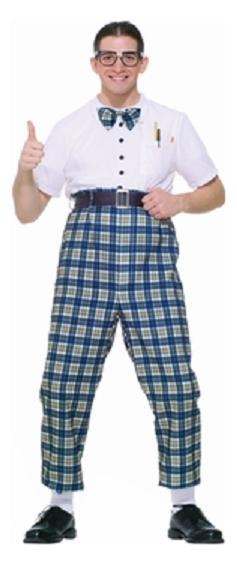 Ah, the stereotypical nerd costume. It's the image that is conjured up when we hear the word "nerd" or "geek", although, nowadays, we know that nerds and geeks can and are quite sexy. For the laughs though, you can wear this classic Nerd costume and maybe solve some mathematical dilemma and impress all the ladies this Halloween. This costume can be found at brandsonsale.com.
The Sexy Nerd Girl
Who says nerds can't be sexy? In fact, being a nerd almost (notice I said almost) always means sexy in my book. And this costume will most definitely have ALL the guys drooling.  This sexy nerd costume can be found at yandy.com.
As you can see, there are many great nerd and geek Halloween costumes to choose from. All of these costumes can be found by doing a search online, so you can find the best deals for you. And these costumes are sure to be popular for many Halloweens to come.
Happy Halloween!