The words "Open Source" and "Linux" go together like "Microsoft Office" and "Windows" – some things just naturally flow. However, open source programs on a Windows operating system is not as commonly thought of, even though it is more popular than you may think.
If you're not looking at open source software to augment your Windows experience, then you could be missing out on some very capable and high quality software. To that end, we would like to present 20 of our favorite open source software choices for Windows, grouped by area of function.
DRAWING AND IMAGES
GIMP is probably the widest known and used open source imaging program. The ever capable GIMP can be favorably compared to the expensive industry standard Photoshop. There is a learning curve to using GIMP, but lots of videos and tutorials on the web will show you how to get the most out of it.
GIMPHOTO/GIMPAD If the Gimp interface comes across as a bit rough in the windows environment, then consider GimPhoto with Gimpad. This application is built on top of GIMP, and it adds a new interface, new functionality, and a lot of new plugins. For photo retouching GimPhoto is even better than GIMP.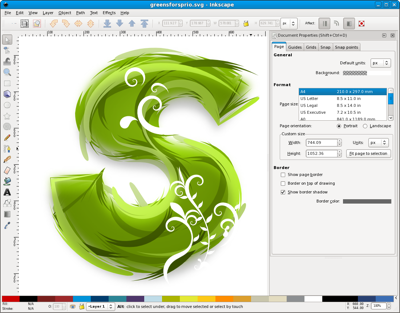 INKSCAPE If you need to work with scalable vector art, and the draw application in OpenOffice is not cutting it, then consider using Inkscape. Inkscape offers many advanced tools such as clones, markers, alpha blending and more, and it can handle complex path operations and tracing. Definitely one of the best editors for SVG graphics to be found.
MEDIA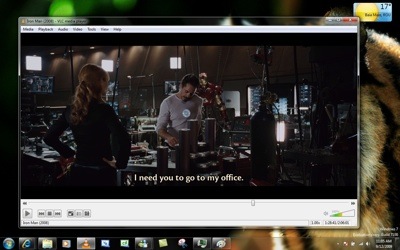 VLC First up is a program that I highly recommend and have used for years. This extremely capable and flexible media player can be found across the major operating systems, and it works great on Windows. Not only can it play most of the formats that you will find in the wild, it can also act as a streaming server, even transcoding as required on the fly. And one of the sweetest aspects of VLC is that it installs with the codecs you need – you won't be caught on the road without the plugin needed to get the job done.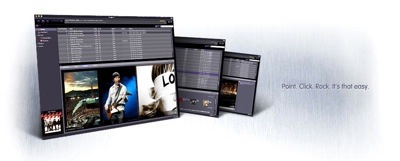 SONGBIRD If you have a lot of music, you may find that a first class music manager would be a very handy thing to have. Songbird fills this role with pizazz, giving you a way to not only manage your music, but it will sync with your portable media device as well. On top of that, you can also stream your music and even add notes, Youtube videos and more for your favorite items. Definitely worth taking a look.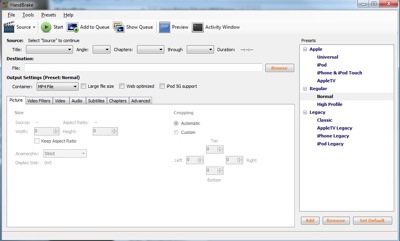 HANDBRAKE When it comes to pulling something off a DVD (personal, of course) and transcoding it, Handbrake can stand up with the best of them. It offers a range of presets for the finished video, and works well with both DVD and file sources. The latest update claims more than a thousand changes and tweaks, making Handbrake a very refined product.
OFFICE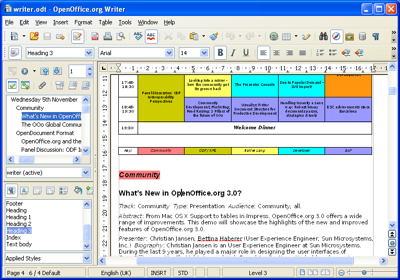 OPENOFFICE When you want an alternative to commercial office suites, OpenOffice should be the first option to consider. The suite offers a spreadsheet, a word processor, a very capable vector based drawing application, a presentation solution, a database, and more. Over twenty years of development has went into the application suite, and since version 3 came out last year, over 100 million copies have been downloaded from the openoffice.org site alone.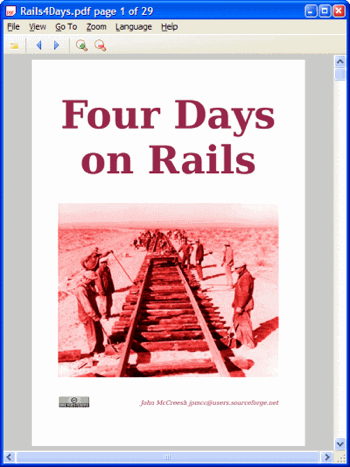 SUMATRA Unlike some other operating systems, PDF support is not native in Windows as shipped. This means that you will need something to be able to read one of the most common format of digital material on the web, PDFs. Instead of installing a heavily bloated reader for the job, consider a lightweight open source application. Sumatra loads quick and handles most PDFs without a problem. You can even run it from a USB drive to take on the road – something you will NOT be doing with the other PDF reader.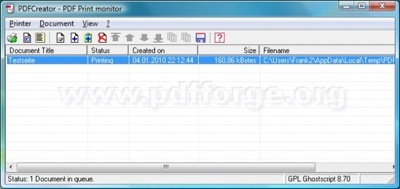 PDFCREATOR One thing sorely missing in Windows is the ability to print to a PDF from any program. But you can fix this with the help of PDFCreator. It installs as a print driver, and lets you crank out a PDF file whenever you want to grab a digital copy for any number of uses.
BROWSERS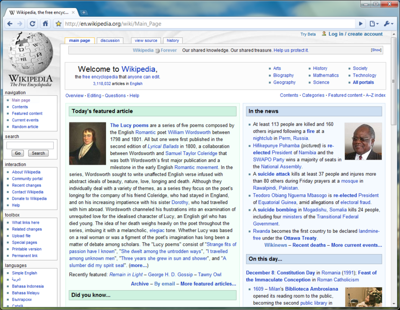 CHROMIUM Chromium is the open source project that Google Chrome is built upon. Google adds branding, the update system, and user optional usage stats to Chromium to make it their product. So, if you want a lighter weight version of Chrome, this is the place to look.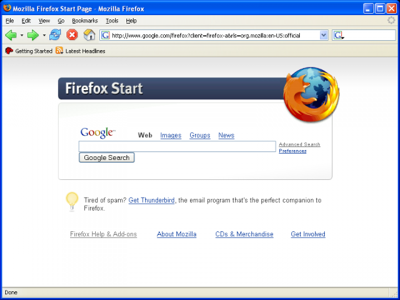 FIREFOX With over 329 million downloads for Mozilla Firefox 3.6, there is a really good chance that you're already reading this on that browser. For those that are not, consider taking a look to see what the fuss is about. Firefox is available on all of the major operating systems, so you can find something familiar wherever you go. With a strong community supporting add-ons, themes, and plugins, Firefox is probably the most versatile browser on the planet at the moment.
DESKTOP TOYS
ROCKET DOCK If the Windows Task Bar simply isn't cutting it for you anymore, then borrow from other operating systems and add a Dock. Rocket Dock has a simple drag and drop interface, and it does support multiple monitors (a downfall of several other Dock applications). Icons zoom smoothly, and it works great on older computers. It even supports skins from may other dock solutions, allowing you to tweak it for a custom look.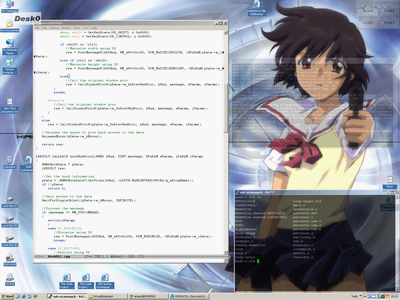 VIRTUAL DIMENSION Another place that Windows is weak is in different virtual desktops. Virtual Dimensions can solve that problem,with an unlimited number of fully customizable desktops. You can even select certain windows to appear in all desktops, make windows translucent, and more.
SYSTEM TOOLS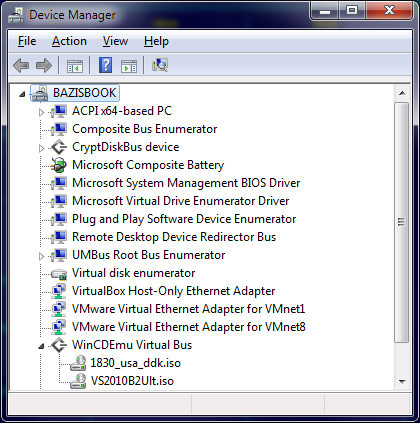 WINCDEMU gives you the ability to mount and dismount CD/DVD images quickly and easily. It supports a wide range of disk images (ISO, CUE, NRG, MDS, CCD, IMG), and it automatically assigns an available drive letter. Now disk images are easy on Windows.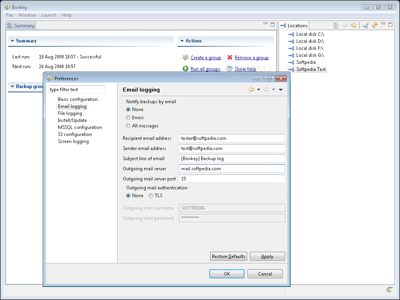 BONKEY, the backup Bonkey, gives you a way to backup your windows machine to a safe location. Bonkey supports Amazon S3 shares as well as sftp, ftp, other windows shares, and local drives. It will run as a service, and it can email you if it has a problem with a backup. Bonkey can even back up to multiple locations, providing for the ultimate in peace of mind (You do backup your machine, don't you?)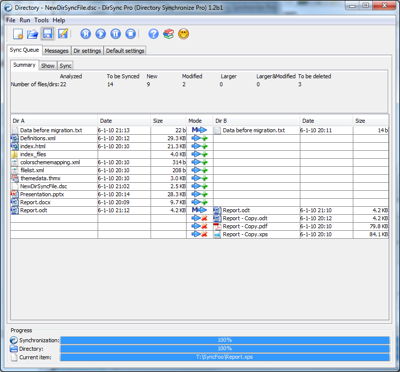 DirSync Pro allows you to do incremental syncs of a given directory and all of the sub directories and files underneath. Written in Java, you can run it as a GUI or through the command line. This lets you write simple scripts to take advantage OS DirSync Pro's capabilities.
MESSAGING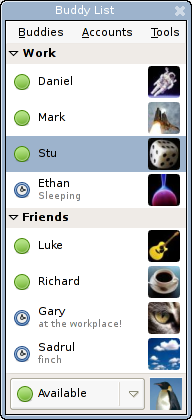 PIDGIN When it comes to instant messaging, one open source solution stands above the rest – Pidgin. Pidgin is a simple to use messaging client that has a wide support for different networks. This includes:
AIM
Bonjour
Gadu-Gadu
Google Talk
Groupwise
ICQ
IRC
MSN
MXit
MySpaceIM
QQ
SILC
SIMPLE
Sametime
XMPP
Yahoo!
Zephyr
GAMES
NEXUIZ, one of the most popular open first person shooter games, has been in development since 2002 and the refinement shows. You can play through a 20 level single player game, or jump right into the action with online gaming. You can even find ladders and tournaments within the online playing community.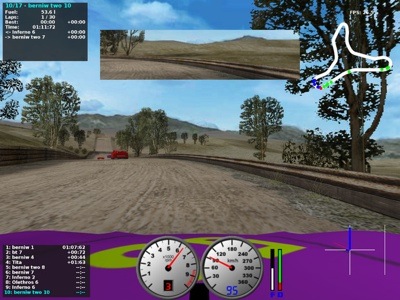 TORCS, The Open Racing Car Simulator, is as you would expect, a race car game that puts you in the action. You can find additional material for TORCS on the web, including new cars, tracks, patches, and more. There is a strong community of TORCS players across the web, and just recently the TORCS Endurance World Championship 2009 wrapped up. Download it and start practicing now for 2010.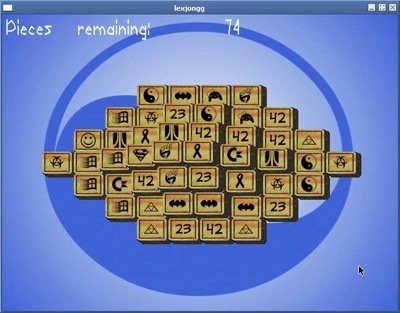 LEXJONGG is a variation on the classic puzzle game. It includes several different boards, and even has its own editor for making your own board layouts.