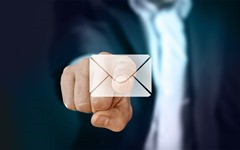 For several years now, archiving e-mail is not only associated with additional costs, but can also help to avoid much greater losses. Increasingly, individual mail messages are used as evidence in a court case. Therefore, almost every company should store archival messages for a long time, while ensuring the possibility of accessing them in a short time.
A lot of information related to business transactions passes through email; from contract negotiations in the initial phase, to contract signing, to invoices and payment documents.
Many people do not even realize that corporate e-mail stores as much as 75% of strategic information for the company. For this reason, it is necessary to implement a professional email archiving system as a carrier of strategic data for the company.
Here some reasons why you should archive your email.
Access to Old or Deleted Messages
Traditional backup solutions rarely guarantee access to specific e-mail messages when trying to recover the system. They also do not offer the possibility for an employee to search in detail the backup job containing e-mail.
All these functions are offered by professional e-mail archiving systems. They allow the employee and other authorized persons to quickly search old e-mail messages.
Storage Issues
The number of e-mail messages generated daily has become a real problem for IT administrators. When large attachments are added, it becomes a challenge to ensure adequate space on the mail server. When this becomes insufficient, e-mail must be stored on users' workstations or on network resources, which generates problems with its availability.
With an archiving solution, all messages are stored on the server and easily accessible. Additional help can be provided by the deduplication function present in a growing number of archiving systems, thanks to which an attachment attached to many messages will be stored in only one instance.
Compliance with the Law
Of the companies surveyed by GFI Software that implemented an email archiving solution, 44% conducted an internal investigation using the system, and 38% used the information obtained in this way in official court cases.
More and more companies create their own enterprise information management policies. Often they also contain provisions regarding the archiving of electronic mail.
Increase Efficiency and Productivity
The amount of data on the mail server is always kept low when archiving email. This means that backup and restore times are also reduced. The result is improved performance and reduced backup volumes. Each user can independently recover emails with one click.
Thus, IT professionals no longer need to go through the lengthy process of manually recovering lost emails. What's more, the right email archiving solution enables users to quickly search all archived messages and attachments, making them more productive.
Independence
When the mail server is down or data is lost, every user in the company can access all emails through the email archive. In this way, companies remain independent of the mail server or their email service provider, making it easier for them to complete their business without interruption. Mail archiving is just as important as backups.