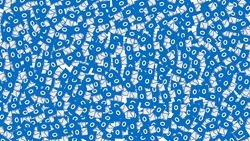 There are many professionals who use Outlook for work purposes. And, why wouldn't they? After all, the software application is easy to use, solid, and stores all of your important mails, tasks, addresses, and appointments in one place. Not a lot of web-based email accounts can boast of offering such facilities. Therefore, if you want to work more efficiently, you should definitely give Outlook a try! Without further ado, here are 5 tips to using outlook on a Mac.
Tip 1: Push email feature
Do you know that Outlook supports push email? So, what does that mean exactly? Well, the feature ensures that incoming messages directly arrive to your inbox, eliminating the need for you to check for the mails manually. Users also no longer need to set up a schedule to check the mails every now and then. What's the best part about this feature? Well, you don't need to setup or configure anything to benefit from this feature.
Tip 2: More calendars? No problem!
Outlook for Mac has a side-by-side option that helps users spot scheduling conflicts when juggling multiple calendars. To access the function, Mac users only need to select the calendars they want to view in the left-hand navigation pane. The application then displays each one of the calendars in the currently selected view as neighboring tabs.
Tip 3: Filter mails
We are certain that you find yourselves overwhelmed frequently by the sheer volume of emails you receive. And, the process of checking your mails can become even more arduous and hectic if you have several contacts and accounts. However, with outlook, you need not stress much as it supports a filter feature that allows you to filter messages and mails by a wide range of criteria including emails received today, this week, or this month. Other features such as Unread, Flagged, Has Attachment, and Categories also help you access the mails and files you want immediately.
Tip 4: Check the weather
Outlook for Mac also displays weather conditions for current and future days as well. You can also get additional details by clicking on the forecasts. By default, the application displays weather from the nearest major city. However, you can update your location automatically too. Of course, if you are not a big fan of this feature, you can always turn it off.
Tip 5: Other features
Although it took Microsoft quite a long time to integrate the feature of previewing the first sentence of an email beneath the subject line in the list of messages, Outlook 2016 for Mac finally has this feature. Another feature of Outlook that is truly of convenience is its threaded conversations feature, which automatically groups individual messages on the same topic into a flowing cascade. Of course, if you are not a big fan of this feature, you can always turn it off by heading to View> Arrange> Conversations.