With technology development, there has been an emerging trend and increased demand for tech courses. Moreover, the increased demand for IT jobs has opened more doors to opportunities. Therefore, if you have a passion for tech, you should not miss out on your chances.
Tech courses are a bit complex. But things get better with proper time management. Do not shy away from asking for as much help as possible to make your school life easier.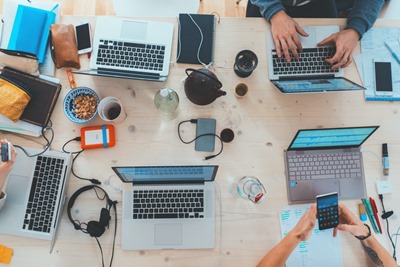 The good news is you can now have professionals handle your projects and assignments. You can focus on studying harder, relaxing, and having fun. You only need to search for write my essay service to get access to reliable experts. With this, you can rest assured that they will deliver quality essays on time.
The first thing, however, is to identify the right institution to study technology. Whether you are going for graduate or postgraduate education, here are some of the best places to study tech worldwide.
USA
The US has become a prime attraction for students from all parts of the world. The country is home to some of the eminent and highly ranked universities worldwide. This means you have an array of choices, so you can pick the one that meets your needs and budget best.
You may opt for a Bachelor's or Master's Degree in tech, and you still have an array of tech courses to select. Stanford and MIT are the top choices for computer science courses. If you wish to pursue a Master's in Information Management and Systems, the University of California is your go-to choice.
On the other hand, Cornell University makes an excellent option for individuals looking to venture into a Bachelor of Science in information science. At the same time, the University of Washington tops when it comes to Masters of Science in Information Systems.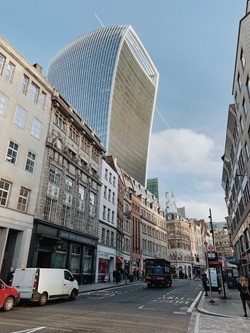 The UK
The UK is home to some of the most prestigious universities like Cambridge and Oxford. You can therefore trust that your dream course is offered in this country. And since you have a spectrum of universities to choose from, you will find one that meets your needs.
The University of Manchester is most people's go-to choice for Bachelor of Information Technology Management in Business. The University of Southampton tops the list for Information Technology and E-commerce courses.
If you wish to pursue Information Technology MSc, the University of Glasgow should be your top choice.
Australia
If you have friends or relatives studying tech, the chances are that one of them went to study in Australia. The country has emerged as a reliable destination for anyone who wishes to study abroad, as it is home to most top-rated universities worldwide.
Australian National University is the commonly known institution for Bachelor of Information Technology courses. But that does not mean that whoever wants to study Masters is left out. Monash University is a great place for individuals wishing to study for a Master's in Information Technology.
On the other hand, the University of Sydney tops the list for Master's in Information Technology Management. The University of Melbourne is also a perfect place to study for a Master's of Information Technology.
Canada
Canada is known for having one of the highest per capita incomes worldwide. The country has a mature IT industry, which has resulted in many foreigners flocking there to study tech.
Besides the affordable school fees, moving to Canada is a convenient process. Their immigration rules and processes are favorable for students, so you don't have to worry about spending a fortune to move there.
Even better, you can be certain you will land a decent job upon completion of your course. From the University of Victoria to the University of Calgary and the University of Ottawa, you are spoilt of choice.
Japan
Japan is known as a technology giant. The country has for the longest time topped the list of the most advanced countries and is home to a ton of tech companies. The country has a transparent education system for both residents and outsiders.
Most of the institutions are relatively cheap, and there is even a way you can study in this country for free.
Nonetheless, Japan features a stringent application process for students. But with a good academic record, you are assured of getting in seamlessly.
Some of the amazing university choices include the University of Tokyo, Tokyo Institute of Technology, Keio University, and Japan Advanced Institute of Science and Technology.
France
France is a destination for inventors and pioneers. This makes it a great country for IT professionals.
Nonetheless, although studying in France is relatively affordable, the country can be a bit conservative regarding immigration thanks to the numerous available institutions. But your academic record can put you in a better place for admission.
Some affordable institutions to consider for your tech course include the University of Strasbourg, the University of Orleans, and the University of Burgundy.
Germany
Although an English-speaking student may face challenges in Germany, it still stands among the top choices for students looking to study tech. The country prioritizes education and willingly welcomes students from all corners of the world.
The only issue is that institutions offering tech courses do so in German, making it challenging for students who are not well versed with the language.
Nonetheless, Germany is home to trustworthy institutions, so quality education is guaranteed. The country also has a strong IT market. Therefore there are high chances of getting a job upon completion of your course.
Among the top institutions to consider enrolling in for your tech course include Technische Universität Berlin, University of Stuttgart, RWTH Aachen University, and Eberhard Karls University Tuebingen.
The Takeaway
Some people perceive tech to be a hard niche that is only reserved for computer and technology whizzes. But that is not entirely true.
With passion and commitment, you will undoubtedly make it through your course and, in the end, make a fortune. Businesses today are looking to employ tech knowledgeable candidates who can handle software and cloud-based services. You are therefore assured of landing a job sooner or starting your company without much hassle.
With the information above, you are better positioned to choose a place for your studies and embark on your journey to a successful career.