Behind every great casino game is a developer that worked hard to make it come to fruition. As you get more into the world of casinos, you'll find that some of the most popular and well regarded games come from a core group of developers: Playtech, Netent, and Microgaming. Sure, there are others in the field who are making big moves, but these developers are at the top of the industry and truly do set the standards. Here's a review of these three casino game developers who are behind the offerings at some of the world's best casinos.
Playtech
This gambling software empire got its start nearly 20 years ago in 1999 and was founded with the goal of getting in on what was then a burgeoning industry of online bingo, poker, casino, and sports betting sites. As time went on, Playtech came to be one of the largest suppliers of casino and gambling software on the planet — the company pulls in revenues of well over $620 million per year, and their profits have only gotten bigger as online gaming has become more popular.
One of the platforms that most know best from Playtech is iPoker, which is a skin based system that allows different online casino sites to adapt it according to their preferred colors and branding. What's notable is how iPoker has been able to remain so financially liquid and successful: by sharing the same player pool among each site. The system works well, and is definitely part of the reason why Playtech has become such as huge name in the casino game development industry.
Netent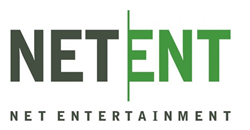 Netent used to be known as Net Entertainment, and it changed its name in 2015. However, the company's history dates back to 1996 when it was founded in Stockholm, Sweden. It's still headquartered there and is listed on the Stockholm Stock Exchange, but Netent has affected casino gaming operations across the world. Netent was an offshoot of well-known company Cherry, which is why it still has so many of that developer's slots and games.
Netent gets points for innovating and continuing to develop new games with interesting themes. The company has also partnered with celebrities to come up with new series, and one of the most notable is its Netent Rocks rock slots games. Some of the time tested favorites of the developer's fans include Arabian Nights — a game that's on a wide variety of online casino sites — Starburst, Dazzle Me, and Eggomatic. This developer is truly committed to not only improving its bottom line, but improving the casino and online gaming experience across the board.
Microgaming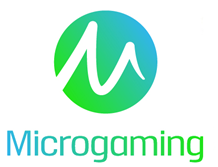 Microgaming Software Systems, better known by the moniker Microgaming, has been around since the very earliest days of online casinos. In fact, the company has made the claim that it created and released the first honest to goodness online casino to ever exist back in 1994. Judging by the way that the company has managed to grow and lead, there's little doubt that the claim is true.
Today Microgaming has a portfolio of well over 600 games that include roulette, blackjack, slots, and video poker. As time has passed this developer has changed the way that its games are provided, and they're current available as downloads, Flash versions, or in HTML5. Microgaming has made the smart decision to make most games available in a wide variety of formats to meet demand and ensure cross-platform compatibility.
Along with its games Microgaming is behind The MPN, which is its online poker network. This particular offering allows online casino players to face off against other people in real time, and The MPN is the first poker network to have anonymous tables and a fully integrated achievement system.