With CES going on this week, there will be a slew of new point and shoot digital cameras on the market. Newer models will mean the 2009 versions can be purchased for discount prices. Today we will look at the best ten models from the 2009 calendar year.
Point and Shoot digital cameras provide a convenient way to capture memories without the burden of dragging heavy cameras around. There are some trade offs using these instead of bigger form factor cameras, but that is the price for convenience.
Looking over this top ten we find that Canon and Panasonic seem to dominate the standings. Surprisingly Nikon did not crack the top ten in the point and shoot class.
The FreakScore or the technogog Score is our overall product score based on a combination of all expert and user reviews we have collected for a product.
You can read more about our ratings system HERE.
Panasonic Lumix DMC-TZ7 / DMC-ZS3
First seen: 7 January 2009
Freakscore: 9.9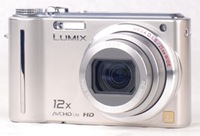 According to the Freakscore, the king of the hill for 2009 is the Panasonic Lumix DMC-TZ7 / DMC-ZS3. It rates highly in terms of image quality, ease of use and super zoom capacity.
Pros & Cons
image quality, great image quality, bright lcd, ease of use, build quality
battery life, other than that, very fragile, no bad points, no viewfinder
Ultimately while there's now more options to compare, the Lumix TZ7 / ZS3 remains a great choice, updating the compelling pocket super-zoom concept with the latest features. In short, one of the best compacts on the market just got better, and as such we can easily award the Lumix TZ7 / ZS3 our Highly Recommended rating. – Camera Labs
The ZS3 is also a little expensive: at around $300, it is $50 more than the Kodak Z950 and $70 more than the Canon PowerShot SX120. But it is also smaller and has better performance than both of these cameras overall, so it is well worth the extra cash if you have it to spend. – DigitalCameraInfo.com
—
First seen: 19 August 2009
Freakscore: 9.8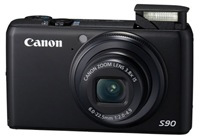 The PowerShot S90 is a digital camera that features Optical Image Stabilization and DIGIC 4 Image Processor, the proprietary technology from Canon that supports signal processing speeds and image quality. The camera also features Smart AUTO technology that can track moving faces and 22 different shooting situations by identifying the surroundings and adjust settings to ensure proper lighting and focus, providing performance in any situation, from group snapshots, to landscapes, to portraits and more. Other features include the ability to shoot 720p High-Definition (HD) video, the PureColor System LCD and a touch screen user interface for navigation through images and menus. The 10.0-Megapixel High Sensitivity System in the S90 provides operation in low-light situations and reduce noise at high ISO speeds, while the High Sensitivity System which is combined with the DIGIC 4 image processor, results in a faster shutter speed to help reduce subject blur and camera shake in recorded images. The High Sensitivity System also allows users to utilize the camera in situations where the flash cannot be used, such as in a wedding or concert hall.
Pros & Cons
great sensor, well built, incredible picture quality, easy to use controls, good automatic white balance
poor battery life, tendency to overexpose, no problems, short battery life, no hd video
The bottom line is that the Canon Powershot S90 can be highly recommended as one of the best cameras in its class. This means it is great for outdoor and general snapshots but falls short for action photography, like so many other small cameras. – Neo Camera
This camera is white hot – forget about getting a good deal for months. Checking legit online retailers, we only found list price and higher! Now is $429 a deal for a point-and-shoot? Yes, if you want the portability of an aim-and-forget camera, excellent low-light shooting, convenient tweaks galore via the control dials, and quality shots. However, if you want Digitaltrends
–
First seen: 5 January 2009
Freakscore: 9.6
https://technogog.com/digitalcameras/panasonic-lumix-dmc-fs6/
Pros & Cons
good zoom, fantastic picture quality, very easy to use, good image quality, neat layout
reviewer left no comment, vulnerable to rain, complexity for the beginner, only takes18 photos
This camera ticks all the right boxes for me. Picture quality is very good, it is easy to use and the camera feels good in the hand. The price tag is at the lower end of the market and Panasonic has most things right with this camera. – www.cameras.co.uk
—
First seen: 4 February 2009
Freakscore: 9.6
The PowerShot SX1 IS allows users to create full HD movies (1920 x 1080 pixels at 30 fps) and has an HDMI output for playback of video and photos on HDTV. It also features Canon's 28 mm wide-angle lens that allows users to shoot any scene from wide-angle to telephoto. A 20x optical zoom (35 mm film equivalent 28-560 mm) minimizes camera shake and maximizes the brilliance in detail. The camera uses a USM (Ultrasonic Motor) for high-speed, quiet, energy-efficient lens movement. Focal length is indicated on the lens barrel. The camera's 2.8 inch LCD widescreen is a high-resolution screen for composing shots and playback. It also features Night Display for viewing in low light, an electronic viewfinder for close-up shots with the Super Macro shooting mode, capability to shoot images without JPEG compression i.e., in RAW. The images are transferred directly to the computer where they can then be edited using image adjustment software or a processing application to adjust the images. The camera can also be set to allow the simultaneous recording of both RAW and JPEG images while shooting. This camera also features DIGIC 4 Image Processor that delivers Face Detection Technology that finds and tracks the faces of moving subjects, focuses and automatically adjusts exposure, flash and white balance for natural skin tones and properly exposed backgrounds.
Pros & Cons
image quality, bright lcd, ease of use, great images, fantastic resolution
high price, picture quality, shutter lag, pop up flash, no viewfinder
As we said at the top of this page, the PowerShot SX200 IS is Canon's first attempt at a pocket super-zoom, and it's certainly impressive, packing a 12x zoom, 3in screen, HD movies, an HDMI port and full manual control into a pocketable form factor. Viewed in isolation it's a highly compelling prospect.
But the big issue facing the SX200 IS is its arch rival, the Panasonic Lumix DMC-TZ7 / ZS3, which lest we forget, has enjoyed several years and generations of evolution and refinement. Considering both cameras share a 12x zoom range, 720p HD movies, HDMI ports, 3in screens and scene detection, not to mention a similar size, weight and price, it's impressive how quickly Canon has got up to speed on its first generation pocket super-zoom.
But as discussed in detail above, the Lumix TZ7 / ZS3 simply manages to out-feature the SX200 IS in almost every respect. The SX200 IS's trump card may be manual control over exposures, but the TZ7 / ZS3 boasts a wider lens, more detailed screen, faster continuous shooting and the ability to zoom while filming, along with much more besides. Then there's that annoying flash on the Canon and its unforgiveable inability to zoom while filming.
Don't get us wrong though: the PowerShot SX200 IS is an impressive camera with some great features, and fulfils its brief to deliver a flexible super-zoom range with HD movies in a pocketable form-factor. Indeed it's sufficiently good to easily earn our Recommended award. – Camera Labs
—
First seen: 17 January 2009
Freakscore: 9.6
Pros & Cons
looks good, it s small, good looking, solid camera, great quality
a little over priced, all menu based, no strap for carrying, the l201 was slimmer, lack of view finder
The Samsung ES55 took a little under two seconds to start up, which is comparable to other entry-level cameras. The fact is this that this camera is slightly smaller then other cameras. However this camera is good enough for beginners just point and start shooting. – Pricemo
The Samsung ES55 certainly delivers a mighty little package for its miniature asking price and would make any entry-level compact user happy. What few and minor drawbacks there may be don't compare to the pleasing image quality, the variety of features and modes made available, and the change left in your pocket! – Buy-n-Shoot.com
—
Canon Ixus 100 IS / Powershot SD780 IS
First seen: 6 February 2009
Freakscore: 9.6
It may be the slimmest Digital ELPH Canon has ever created, but the impact couldn't be bigger. The PowerShot SD780 IS Digital ELPH captivates the senses with bold saturated colors and a daringly original design that matches the intensity of Canon's most innovative camera technology. Even when picture-taking conditions seem pretty unforgiving, you've got Canon on your side.
Pros & Cons
unflappable auto focus, impressively reliable metering exposure, slim and chic, good color production, sharp pics
even at low isos, noisy shots, weak hd movies, tiny viewfinder, weedy optical zoom
The Canon PowerShot SD780 IS a decent camera poured into a very small package. It may not have the world's most impressive range of manual controls, nor the biggest zoom we've ever seen, but it shoots well, with excellent image sharpness (though with low color accuracy). – DigitalCameraInfo.com
This is a compact that will sell just because of its ultra portable size, but there's no denying the fact that the Canon PowerShot SD780 IS is much more than just a pocket-friendly smooth talker. Most other tiny compacts in this class can walk the walk, but they can't back it up with a solid image performance, or great features. The PowerShot SD780 IS churned an excellent portfolio of images in bright and low light, in addition to providing plenty of advanced features that can't be found on most of its competitors. – infoSync World
—
Canon IXUS 95 IS / PowerShot SD1200 IS
First seen: 6 February 2009
Freakscore: 9.5
When a camera puts a smile on your face the moment you hold it, imagine how great you'll feel when you see your first pictures! The PowerShot SD1200 IS Digital ELPH has everything going for it – exuberant color, the sculptured style of Canon's famed ELPH series – and the innovative know-how that takes you to a whole new level of picture-taking accomplishment. Fun, smart and a style that follows you everywhere.
Pros & Cons
well made, bright lcd, battery life, fast operation, great resolution
complicated controls, short battery life, tendency to overexpose, nothing so far, no viewfinder
To sum it all up, the Canon PowerShot SD1200 IS Digital ELPH is a great little point-and-shoot camera which has good image quality, above average battery life, fast performance and the price you're paying this all-rounder camera isn't high ($230 retail price, expect street prices to be lower). – Digital Photography Interface
Simple and stylish, the Canon PowerShot SD1200 IS is a fine back-pocket camera as long as your photo-quality expectations are reasonable. – CNET
—
First seen: 9 March 2009
Freakscore: 9.5
Pros & Cons
ultra wide angle lens, feature packed, generous zoom, quality of videos, excellent features
a little chunky, power button temperamental, in any way, no separate focus, questionable reliability
The Samsung WB550 is an excellent all-rounder, and the ideal camera for holidays. Build quality, design and handling are all up to a very high standard, performance is equal to anything else on the market, and the results are very good, although it does run into problems with dynamic range and long-exposure noise. Comparing the price to its main rivals, the WB550 is a real bargain. – TrustedReviews
—
First seen: 3 march 2009
Freakscore: 9.4
Pros & Cons
slow burst mode, good image stabilization, redeye removal, image stabilization, great zoom
other than that, no hdmi out, nothing negative, touch screen controls, no hmdi out
All told, the Sony Cyber-shot DSC-T90 is a well-rounded choice. It's a good performer in terms of image quality, speed, ease of use, and build—and its 16:9 LCD provides well-above-par experience in both shooting and playback modes. – PC Magazine
The Sony Cyber-shot DSC-T90 is a fine camera to pop in your pocket and have with you all the time for quick snapshots and video clips. Although it has a number of flaws, and is truly an aim-and-forget camera, you'll be happy with the results, and won't have to think twice about them. We only wish Sony would cut the price of the optional HD video cable. – Digitaltrends
—
First seen: 29 January 2009
Freakscore: 9.4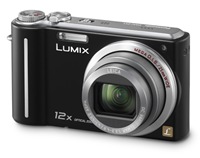 Pros & Cons
extremely compact, great picture quality, great zoom, takes very good photos, great auto pics
what do you know, its not a dslr, apples and oranges, wvga not hd video, no manual adjustments
Panasonic is clearly trying to make a name for itself in the digicam market. With the Digitaltrends
Featuring a 10-Megapixel imaging sensor, 12x Leica wide optical zoom lens, Mega O.I.S. and iAtuo shooting mode; this is a very versatile camera that anyone can pick up and use in almost any situation with great results. With excellent image quality and performance to match, you will not be disappointed with the MSRP of US $279.99. If you are looking for a camera similar to this with all of the available top of the line features, check out the ZS3 – Steve's Digicams
You can find all of our Point and Shoot Camera Reviews HERE at the main site.