We're back with another Best of 2009 list, this time it's Xbox360 games. I'm sure by now a lot of you are getting tired of the top ten lists of games, so I decided to go with the top eleven games just to be a little bit different. Our list comprises not only retail games but DLCs as well since they are games in and of themselves and they're very good in their own right.
The scores utilize our own scoring system from the main site, technogog.com.
The FreakScore or the technogog Score is our overall product score based on a combination of all expert and user reviews we have collected for a product.
You can read more about our ratings system HERE.
First seen: 24 February 2009
FreakScore: 9.8 out of 10
I've never even played the first Assassin's Creed, so I can't really comment on Assassin's Creed II just yet. It has garnered excellent scores though across the board, so there's got to be something to this game to be coming in at our number one spot.
Betrayed by the ruling families of Italy, a young man embarks upon an epic quest for vengeance in Assassin's Creed II . To his allies, he will become a force for change—fighting for freedom and justice. To his enemies, he will become a boogey man—dedicated to the destruction of the tyrants abusing the people of Italy. His name is Ezio Auditore di Firenze. He is an Assassin.
Pros: amazing visuals, ability to swim, monetary system, engrossing storyline and characters, stellar voice acting
Cons: too easy, frame rate sometimes drops, bit boring at times, repetitive gameplay, occasional graphical hiccups
"Superior to its predecessor in every way, this Renaissance sequel is one of the year's best games." –GameSpy
"A huge improvement over the first game, Assassin's Creed II offers up an enormous, beautiful open world that's easy to get lost in, an epic storyline and all the fun…"-GamesRadar
—
First seen: 30 December 2008
FreakScore: 9.7 out of 10
This Batman game is the best I've ever played, but I was duped into getting the Collector's Edition and that was total junk and overall a big disappointment. The game however is very good, many games I get and play then trade them in, but some like Arkham Asylum are on my keeper list. Arkham truly does the Dark Knight justice in terms of gameplay, and the overall dark setting of the game, it's a game that I can truly recommend for any Batman fan.
The Dark Knight takes on his greatest challenge yet when he becomes trapped with all of his most dangerous villains inside the insane asylum of Gotham City—Arkham Asylum! Batman: Arkham Asylum exposes you to a unique, dark and atmospheric adventure that takes you to the depths of Arkham Asylum, Gotham's psychiatric hospital for the criminally insane. Move in the shadows, instigate fear amongst your enemies and confront The Joker and Gotham City's most notorious villains who have taken over the asylum. Using a wide range of Batman's gadgets and abilities, become the invisible predator and attempt to foil The Joker's demented scheme. Batman: Arkham Asylum features an original story penned exclusively for the game by famous Batman author and five-time Emmy award winner, Paul Dini, whose credits include LOST season one and Batman: The Animated Series. With amazing graphics and a moody, immersive setting, Batman: Arkham Asylum offers diverse gameplay options that push the envelope for all action, adventure, and superhero games.
Pros: including challenge mode maps, enjoyable storyline, beautiful voices, sound and graphics, unequalled atmosphere
Cons: i m hooked, little reason to return, odd jaggy, overly traditional boss fights,
"To me, "Batman: Arkham Asylum" is the standout game of the year so far. It does that for a number of reasons. It has no real weakness- my criticisms are very minor, and it has strengths in all the right areas- graphics, gameplay and story. It's also the first game for years to successfully blend more than two gameplay styles together. There's platforming, action, and adventure elements, and they all just work." PlayDevil
"The game is an absolute blast to play and a real treat for Batman fans. This is the first game that really hits all the finer points. It nails the Batman look and feel, while also providing interesting, rewarding gameplay. With respect to Lego Batman (which is quite good), this is the definitive Dark Knight experience." –Gamertell
—
First seen: 12 February 2009
FreakScore: 9.6 out of 10
Forza Motorsport 3 is one of the best racing games that I've played in a long time. I don't care too much for sports games, but I do like racing games quite a bit. I think it's just the idea of being able to drive something that otherwise I would never be able to afford, and I think that's a major part of the allure of thee types of games. The graphics are excellent, the car selection is just huge, and overall it's a great racing game really.
Whether it's an exotic sports car like the new Audi R8 V10, a classic American muscle car such as the Ford GT, or a hot Asian import such as the Nissan 370Z, everyone has a dream car. Now you can drive that dream with Turn 10's latest racing epic, launching this October exclusively for Xbox 360®, Forza Motorsport 3 . The game makes it possible for everyone to experience the thrill of owning the world's most exotic and exquisite cars. Live the most realistic racing experience ever as you take the wheel of more than 400 of the most- beloved cars on over 100 renowned real-world tracks and exotic road courses from around the globe. With breathtaking HD graphics and the most advanced vehicle performance modeling in a video game, Forza Motorsport 3 includes a host of driving assists and adjustable skill levels to make the game a gripping pick-up-and-play experience for audiences of all ages and skill levels. A love of cars lives in all of us. Forza Motorsport 3 is the automotive playground we've all been waiting for.
Pros: great graphics, presentation is uniformly excellent, and tune, superb online multiplayer options, best of all
Cons: steep learning curve online, see review, multiplayer is disappointing, can get repetitive, long loading times
"puts down a new standard for racing games. Almost everything looks and feels perfect. Especially the improved road handling impresses but also the amount of possibilities seems endless. Still there's room for improvement: a better soundtrack for example or better damage models and more cars or the possibility to also compete in rally races. These, however, are improvements we can ask from any top game as in our society we just want more and more."-Fragland
"I ate up everything Forza 3 had to offer. I raced hard through the streets of Italy's coastal town Amalfi, taking in the game's gorgeous sights and pushing the laws of physics around every tight turn. I spent lots of time in the garage adding layer upon layer to my cars' custom graphics with the game's easy-to-use tools. At the end of it all, however, I didn't feel like I was light years ahead of any other game in the Forza series. Forza 3 redefines the franchise, but it definitely didn't take me to anywhere I hadn't already been before."- GameInformer
—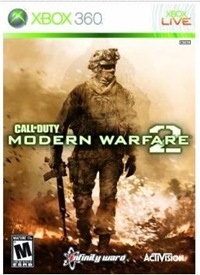 Call of Duty: Modern Warfare 2
First seen: 24 February 2009
FreakScore: 9.5 out of 10
Call of Duty : Modern Warfare 2 was one of the most anticipated games of 2009 really, and for the most part I think it delivered on all of the hype. The only complaint I could have is that the single player mode just seemed really short to me. The whole Russian part of it really wasn't all that people made it out to be, at least that's my opinion of it. The various versions available were worth while and worth the extra cost I think, I'm happy with it overall.
Developer Infinity Ward brings you Call of Duty: Modern Warfare 2 , the long-awaited sequel to the best-selling shooter of all-time, Call of Duty 4: Modern Warfare .
Pros: intense action, fantastic multiplayer, addictive gameplay, awesome audio, engaging story
Cons: not enough content, terrible multiplayer, poor storytelling, it s boooring, disappointing single player storyline
"Sometimes a game just doesn't need a grand introduction with superfluous commentary; sometimes, a confluence of hype, controversy and mass anticipation do much better at setting a stage. While such contexts can reign over clairvoyance and produce misguided reactions, they can also supply oversensitive misgivings. This is a conundrum Infinity Ward and Activision face with their second departure from the World War II genre."- GamersHell
"Graphically Modern Warfare 2 sets a bar so high that our industry will look to it as a blueprint of what can be done on next-gen systems visually. The developers found a perfect balance between realistic and entertainment (just wait until you play-through the airport level) that there were points during our review period that we actually forgot we weren't watching a HD movie. The lighting effects and character models have been upgraded from 2007's outing, and the draw-distance is beyond incredible. MW2 campaign also features one of the greatest designed and looking levels seen to date; the Brazil "ghetto" level includes a color palate that will leave you drooling. As with so much else in the game the audio is near perfect; everything from the sound effects to the epic musical score just screams quality. At the end of the day Modern Warfare 2 is everything we were hoping it would be, from the "that did not just happen" moments to the refined gameplay mechanics, to the all-new Spec-Ops mode – it's as near perfect as any video game has gotten up to this point. The reason the game didn't score a perfect 10 is because there is always something better to develop, and the lack of a longer SP campaign and MP story co-op drops it a smidgen. To be honest this is the highest score that PlanetXbox360.com as ever given out and we are completely OK with it going to Modern Warfare 2 – if you own an Xbox 360 there is every reason to go buy it, right now."- PlanetXbox360
—
First seen: 9 February 2009
FreakScore: 9.5 out of 10
Shadow Complex is the first downloadable game on this list and it comes in at the number 5 spot. I have to be honest, before I compiled this list I never even heard of this game, but after reading the reviews I may have to grab it as it sounds like a very worthwhile title to own.
In Shadow Complex, gameplay is centered on exploration and fast-paced combat as you gather game-altering power-ups and an arsenal of futuristic weapons to overcome obstacles, thwart legions of enemies, and delve into a mysterious open game world. The original single-player adventure is set in a compelling universe based upon the best-selling novel, Empire, by Orson Scott Card.
Pros: addictive gameplay, loads of content, online leaderboards, perfect level design, excellent environmental design
Cons: poor storytelling, beyond those bugs, plot is mediocre, moderately short length, a few clipping issues
"Shadow Complex has reset the bar for what we can expect from an Xbox Live Arcade title. It also happens to ranks among the best 2D Metroids and Castlevanias, thanks to its strong map and upgrade design. While outstanding graphically, it lacks in some of the visual and character charm offered by its forebears, partly because of its photorealistic near-future setting." –Kotaku
"Shadow Complex offers a retail-quality experience for 1/4th of the price. Fans of any type of action-adventure gaming would be crazy to miss out on this refreshing shooter. Now bring on Shadow Complex 2!"- GameZone
—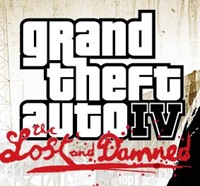 Grand Theft Auto IV: The lost and damned
First seen: 2 February 2009
FreakScore: 9.5 out of 10
Coming in at the number six spot is part of the very popular Grand Theft Auto series.
Johnny is a veteran member of The Lost, a notorious biker gang. Johnny has been creating business opportunities for The Lost in Liberty City, but his first loyalty must be to the patch he wears on his back and to Billy Grey, the club's President. However, when Billy returns from rehab hell-bent on bloodshed and debauchery, Johnny finds himself in the middle of a vicious turf war with rival gangs for control of a city torn apart by violence and corruption. Can the brotherhood survive?
Pros: great value for money, more weapons, inspired multiplayer modes, new supplementary content, addictive storyline
Cons: less likeable characters, shorter than i expected, below average storyline, even in missions, chopper vs
"Grand Theft Auto IV The Lost and Damned is like a pure shot of GTAIV injected right into your veins and punching you in the face. It is incredibly streamlined, action packed, and despite being repetitive at times, an incredible ride well worth any GTA fan's $20."- Xbox Evolved
"As a side story that's a third the length of IV's, The Lost and Damned's tale of violence and friendship simply isn't as epic or satisfying as the struggle of Niko Bellic. Despite that, The Lost and Damned gameplay experience is ultimately fulfilling, if only for the new weapons, new adventures and the peculiar attachment one begins to feel for the game's motorcycles, choppers you'll feel almost obligated to ride throughout. After all, what self-respecting member of the Lost would be caught dead in a Blista?" –Kotaku
—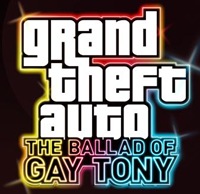 Grand Theft Auto IV: The Ballad of Gay Tony
First seen: 11 April 2009
FreakScore: 9.4 out of 10
The Ballad of Gay Tony injects Liberty City with an overdose of guns, glitz, and grime. As Luis Lopez, part-time hoodlum and full-time assistant to legendary nightclub impresario Tony Prince (a.k.a. "Gay Tony"), players will struggle with the competing loyalties of family and friends, and with the uncertainty about who is real and who is fake in a world in which everyone has a price.
Pros: huge checkpoint system improvements, excellent variety and value, excellent writing, hilarious characters
Cons: at times, the protagonist, because of its lawlessness, helicopter controls troublesome
"At $20, The Ballad of Gay Tony is a steal considering it includes an entirely new protagonist with a new 12-hour singleplayer campaign, dozens of new weapons, some new activities, and tons of the new content in the form of television shows, internet websites, and even the 80s-themed radio station. Some fans may be disappointed after being spoiled with Lost and Damned's new multiplayer modes but the tweaks made to Gay Tony's multiplayer mode are more than enough to make them distinct experiences. The Ballad of Gay Tony is easily one of the year's best games."- PGNx Media
"To put it simply, if you loved GTA4, you're going to love The Ballad of Gay Tony. The writing is top-notch, the characters are awesome, and the extra activities will keep you busy far beyond the 10+ hours it takes to beat the story. Most impressive (at least to me) is the way the game portrays the relationship between the two male leads. They genuinely care about each other, even while bickering and arguing like an old married couple. If that isn't the true definition of friendship, I don't know what is."- GameSpy
—
First seen: 11 January 2009
FreakScore: 9.4 out of 10
I don't do soccer or many sports games really, so I can't comment on this title. Expert and user reviews though say that this is a great game, in fact they say it's the best in the series so far.
EA SPORTS introduces FIFA 10 , the latest release of the best-selling football franchise. Responding to consumer feedback from over 350 million online games played, FIFA 10 gives players new levels of control and innovation to experience the beautiful game like never before. FIFA 10 brings you a variety of innovative improvements in game play including a breadth of new defensive and offensive options. From new 360-degree dribbling to smarter defenders and refined goalkeeper A.I., jostling, physical play and more, the new features and improvements make FIFA 10 the most complete simulation of football to date.
Pros: incredible sense of realism, excellent amount of content, brutal physicality, more animations, 360 dribbling
Cons: the crowd, menus are still fiddly, physicality sometimes too pronounced
"There are those who question EA's business model of producing yearly updates to their sporting games, particularly with the prevalence of online access allowing games to be patched and updated. Just one question remains for this review to answer – is it worth upgrading to FIFA 10 if you already have FIFA 09? My answer would be yes; this is the latest and greatest incarnation of the series from EA, and well worth playing."- Console Obsession
"Since FIFA 10 arrived into the VideoGamer.com office, it's been in almost constant use. We all love it. It's a simulation in the truest sense, and is sure to solidify FIFA's leading position in the two-horse race with Konami's PES (well, until PES 2010 comes out, anyway). It's no revelation – I suspect most PES fans who are going to turn to the dark side already have done – but the 360 degree dribbling in particular proves the ideas are still flowing at EA Canada. It'll get even harder to improve next year, of course, but for now, what we can say unequivocally is that FIFA 10 is the best FIFA ever created. And, maybe, the best football game ever created." –Video Gamer
—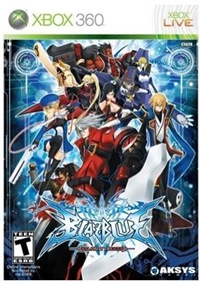 First seen: 13 May 2009
FreakScore: 9.3 out of 10
Blaze Blue is one of my favorite fighting games ever. I truly like it, it's bright, colorful and just fun all-around. It was one of those games that surprised everyone really, it was hotly anticipated, and truly delivered on a great gaming experience.
BlazBlue: Calamity Trigger features twelve, extraordinarily detailed, hand-drawn characters in true high-definition glory. Each character has been finely crafted to express their personality traits through unique "Drive" attacks that can turn the tide of battle instantly. Fans of the Guilty Gear series will also be pleased hear the hard-hitting rock soundtrack, composed by famed Guilty Gear creator, Daisuke Ishiwatari!
Pros: welcome home, plenty of offline content, excellent online performance, very unique fighting system, fast paced
Cons: only 12 characters, stiff online competition, huge learning curve, replays cannot be rewound, no tutorial
"At the end of the day, BlazBlue: Calamity Trigger is certainly one of the best fighting games this year. Its 2D high-res anime style raises the bar for other games like it. Looking at the game, it's definitely intimidating and complicated, but it handles difficulty pretty well so there's room to experiment and figure things out. If fighting games is your thing, BlazBlue is absolutely worth a try." –EndSights
"BlazBlue is easily the best fighting game I've played in quite a long time and yes, I'm counting that against Street Fighter IV. While I'm definitely one of the biggest SF fans in the world and the first person to pick up any game that bares the title, there's no denying that BlazBlue has captured my attention with its unique character design, excellent soundtrack, over the top and ridiculously fast pace and both a control scheme that's simple and deep. If you're even remotely interesting in fighting games you will pick this one up without further questions. You won't be disappointed and chances are you'll discover that there can be light under the rock. " –XboxEvolved
—
First seen: 29 July 2009
FreakScore: 9.3 out of 10
I'm not a hockey fan, nor a sports game fan really, except maybe the occasional racing game. NHL10 apparently is the best version yet, it's gotten rave reviews from experts and users alike, so if you're a hockey fan you might want to go and grab this title.
EA SPORTS welcomes you to NHL 10 and the franchise that has redefined sports video game excellence. On the heels of capturing 12 Sports Game of the Year awards with NHL 09 , NHL 10 builds off of its Best in Class momentum by delivering an enhanced gameplay experience featuring more innovation, polished fundamentals, and deeper game modes. Utilizing a new board physics engine, use your body to shield the puck on the boards, then kick-pass it to teammates as winning one-on-one battles for possession along the boards becomes a test of will. An all-new first-person fighting engine enables you to trade punches and grab an opponent's jersey to land a punch that sparks your team to victory. With more than 200 gameplay refinements replicating the skill, power, strength, and finesse of authentic NHL action, plus a new Battle for the Cup mode, an evolved GM Mode, and improved Be a Pro and EASHL modes, your chance to prove you're tough enough begins now.
Pros: fantastic online team play, tons of online options, fluid animations, excellent on ice gameplay, meaty new fight mode
Cons: online multiplayer, recylced features, stale commentary
"NHL 10 is the best hockey game ever released. It's the most complete, the most realistic, and the most enjoyable sports game I personally have played. Sure it has a few foibles, but they're like sand in your shoe; a little annoying but easily ignored. If you like hockey, this is the game for you"- Gaming Nexus
"Hockey fans, this is our digital holy grail. There has never been a sports video game that has combined such silky smooth playability, technical excellence, fantastic AI, and respect for the game as presented here. While NHL 10 may be a little too daunting for casual fans of the sport, there may not be a better teaching tool to the magic of ice hockey than this title. I can only imagine what little EA can improve for next year's installment."- Gaming Excellence
—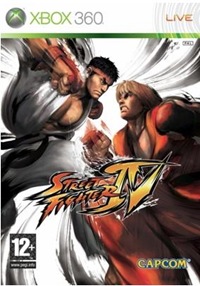 First seen: 15 February 2008
FreakScore: 9.2 out of 10
I owned Street Fighter IV for a while but I got rid of it in favor of Blaze Blue actually. Personally I like to play games and not have to memorize complex button combinations like those seen in SFIV, yes there are those in Blaze Blue, but BB just seems more fun to me.
Mixing classic game mechanics that defined the genre with all-new, never-before-seen gameplay systems, Street Fighter IV brings a brand new fighting game to fans the world over. With Capcom's latest advancements in new-generation technology, Street Fighter IV delivers an extraordinary experience that will re-introduce the world to the time-honored art of virtual martial arts.
Pros: just plain fun, addictive gameplay, tight controls, intense action, amazing visuals
Cons: no tournament mode, ugly visuals, poor storytelling, some character balance issues, on both
"Street Fighter 4 is by no means a flawless game. Looking for an in-depth story is pointless, since you won't find it here. Frankly, that's really not what you should be looking for in a fighting game. This title restored our faith in the genre and it rises high above the competition. Capcom deserves credit for this one. It's been a long time since we felt this kind of vibe and the best part is, it's a good slice of gaming even for those who are unfamiliar with previous releases. Nice work." –ActionTrip
"In the end, it's highly recommended you give Street Fighter IV a shot as it's clearly one of the best games to release in 2009. From hours upon hours of replay value to fantastic visuals, it's a well-rounded game that should please everyone that's looking for the next best thing on the Xbox 360." –PlanetXbox360
You can find all of our Xbox360 game reviews HERE on the main site. They're categorized by Popularity, Score, Price and even Release Date. You'll find a lot of information about the games and of course links to many, many expert and user reviews.