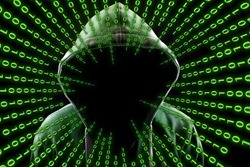 Undoubtedly, the advanced technology has made living much easier. Everything that seemed impossible a few years back is happening today. With the digitalization, everything is just a click away. Whether you want to shop online or talk to a friend, everything is reachable within seconds. However, we can't deny the fact that the digitalization has increased cybercrimes worldwide. There are many problems that people face every day like credit card fraud, your child becomes a victim of social media, and much more.
Luckily, the geniuses have found the solution to these problems and BullGuard Premium Protection is one of the best ways to secure your data, take care of your social media accounts, stay safe from malware etc. Let's check out the review of this superb security suite.
Home Network Scanner
Every device gives access to the bad guys across the whole network. BullGuard Premium Protection provides home network scanner which assesses your whole network as well as device all the time. It protects baby monitors, thermostats, speakers, and other connected devices. Not only this, whenever a new device gets connected, the security suite automatically scans and checks the status of the network and device. This is a way to ensure a smart and safe connection.
Identity Protection
The security suite is able to provide protection to your device and keep your important data safe and secure. There are cyber criminals and hackers who can easily exploit data, this is why BullGuard Premium Protection always scans the website for your usernames, phone numbers, passwords, email addresses, postal addresses, and credit card numbers. The software always keeps a check so whenever there is an unusual performance or the software gets to know that any of your registered information is made public online, we instantly alert you with a text message or email. Also, we give advice or solution about how to get rid of this issue.
Next Generation Anti-Malware
The upcoming generation needs protection against cyber crimes than any other generation gone. As we are living in the world of digitalization and advanced technology, every kid knows how to use devices and even most of them have social media accounts such as Facebook. BullGuard's next gen anti-malware provides protection in three layers including:
One – It immediately recognizes untrusted applications and websites.
Two – It instantly scans code for anomalies associated with malware.
Three – It detects all sort of malware and locked down in to protect your device. This feature of BullGuard Premium Protection is alert 24/7 and quicks to detect every cybercrime and malware.
Firewall
This newest feature includes layers of security which provides protection against malware. It is perfect for Windows (10). Not only this, it does not consume so much of your CPU power so users can use other applications without being worried about battery. Moreover, it filters applications, providing protection before, during, and after you download apps. It also blocks connection of unauthorized devices to the internet. Hence, it keeps a check on your devices to secure them in a perfect manner.
Vulnerability Scanner
This feature of BullGuard Premium Protection keeps your device safe from hackers and malware. It immediately alerts you to missing security updates as well as insecure Wi-Fi networks. It scans applications to make sure that it does not contain any malware and have a digital signature. In addition, it runs checks on network encryption frequently.
Game Booster
Game booster is perfect for all those who are fanatic about gaming. It blocks pop-ups and other annoying interruptions while you are playing your favorite game so you don't get disturbed. With this feature, you can fully enjoy gaming without any lag.
Pros
• Track's children's activity on different social media websites such as Facebook, Twitter, and YouTube.
• Identity protection
• Minimal performance
• Job-based back up system so it can be beneficial for employees, too
• Multifaceted tune-up too.
Cons
• There is a complaint that Facebook tracking not working at the time of testing.
• The spam filter can be used by particular customers.
Bottom Line
The bottom line is BullGuard Premium Protection is on the list of top 10 security suites. It offers numerous features including identity protection and Facebook activity tracking which is beneficial in so many ways.
Overall, the suite offers excellent support and help 24/7 without any hassle. It holds the features which can't be found in other similar software. This is a perfect suite for professionals and homies and the first priority of many individuals today.