The coronavirus outbreak has affected almost every individual on the planet in a personal way. Whether it's business that has slowed down, or your inability to leave the house to go to work or school – there are so many ways that this pandemic has altered our lives. While many of us embrace the lockdown as a necessary precaution, there are still some downsides with being cooked up in the house for weeks.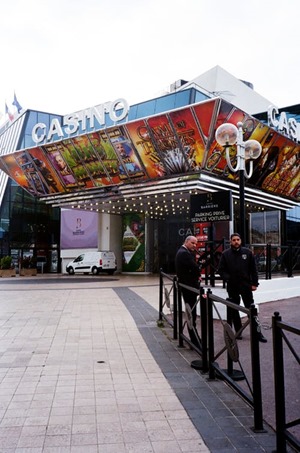 One industry that hasn't had many problems during the lockdown is the online gaming and gambling industry. Understandably, people are spending more time online than they normally do, and one of the ways people are filling their time is by visiting casinos online. Most of the largest casino brands already have an impressive online platform that resembles a real casino. If not, they stand to lose business.
Casinos Lose Money Over Social Distancing
Traditional casinos like Caesar's have lost millions in revenue since the Covid-19 virus outbreak started in the U.S.
Social distancing is one of the ways that health experts have used (and quite successfully) to control how the virus spreads through the population. It is a simple idea that has had horrible ramifications in terms of industry and with billions of people currently on lockdown, you can forget experiences such as checking into a grand casino or your favorite place for a night of gambling, drinking, and socializing. Casinos are closed, the streets are empty, and people are very cautious about going into crowded places.
The only businesses that have been left operating during this crisis are
• Gas stations

• Pharmacies

• Banks

• Post Offices

• Supermarkets
Clearly, world-famous casinos are not seen as providing an essential service during a global pandemic, so millions of people found the next best option: online gambling. As Covid-19 spread to other parts of the world, casinos were shut down in places like Macau; although in some places they've recently reopened.
Betting shops have also closed down because all major sporting events have had to be cancelled or pushed ahead. The question of when sporting events will resume depends on how the current pandemic will evolve, and more importantly, the type of measures governments will put in place to control the spread of the disease, and how effective these measures will be at preventing another outbreak.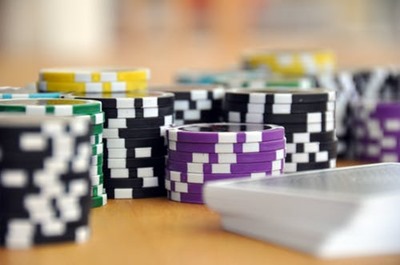 How Online Casinos Are Faring During Covid-19
Online gambling has been popular during the lockdown because of the obvious benefits it has over its brick-and-mortar counterparts. Online casinos fit neatly into the social distancing effort, and it offers people a much-needed distraction from the news and anxiety that's caused by Covid-19.
Since online casinos were already robust before the disease, the current lockdown only served to boost customer numbers, as more people now have time to try online gaming and gambling for the first time. Regular players had wasted no time creating new accounts on multiple platforms, and as we entered a third month of Covid-19 lockdown, most established online casinos were registering sharp increases in the number of new players.
Impact of Online Gambling During Lockdown
Online casinos are very popular during a national lockdown and it's easy to see why. For a person who regularly plays at a casino, this is a chance to try a variety of top-notch casinos, and play some table games, or wagers, while safely quarantined or isolated in your own home. It allows you to keep safe and prevent the spread of a disease. Industry experts had expected to see an increase in traffic following the news about social distancing, however, the rise in online gambling has been rather sharp by any standard.
With millions confined to their homes, boredom and anxiety can become serious problems that must be addressed. Now since online streaming can only get you so far, online casinos provide additional flare and excitement. As a matter of fact, online casinos are expected to overtake sports betting even after this crisis. To give you a picture of what the industry is experiencing:
• Playtech, a major producer of casino software has seen a 15% drop in share value since the crisis began

• Flutter Entertainment has seen its shares fall by 15% since February 2020

• William Hill shares have dropped by 50%
All this is in direct contrast to online casinos, which are continuously registering new users and more players are spending more money on their platforms. Traditional casinos may have a very long and tedious process of convincing people to visit and spend money there once this lockdown is over.
Conclusion
Bookmarkers are trying to get people to bet on other sports like table tennis or Japanese baseball, and this is all proving very difficult. Land based casinos may be out of business at the moment, but the ones that invested heavily on internet platforms may end up dominating the industry as we move toward internet gambling as the main form of gambling. Even as things go back to normal and football stadiums reopen for the fans, there may still be a need to keep the social distancing rules for a while longer, and online casinos are going to take advantage of this time to win over clients in the long term.