Since its inception in 2009, bitcoin has quickly made a name for itself as a genuine currency which could one day be the sole method of making payments online and beyond. Each year since 2014, the e-currency has enjoyed a rise in valuation, and in June 2017 it hit its highest point yet at USD$3,000. This price spike coincided with Japan's roll out of bitcoin-ready point of sale software in over 260,000 stores. With Asia's biggest economic powerhouse now on board, the future certainly looks bright for the cryptocurrency.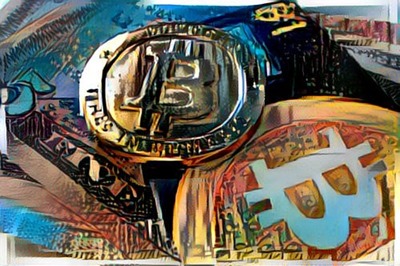 Bitcoin was originally designed as a form of digital currency which would be best implemented in online transactions, especially for transactions between residents of different countries. The payments are simpler and faster than normal credit card payments, there is no need to take into account fluctuations between currency values – and it is also safe and secure. With huge industries like the online casino sector beginning to use the currency, bitcoin proved that it could be of great use in an online setting. In fact, some online casinos that are geared to global audiences are now preferring to use the currency exclusively. By reducing the fees incurred from credit card transactions, they can pass savings onto the customers in the form of attractive signup bonuses, and there are also a number of games such as The Angler and Sweet 27 which were made specifically to be played with bitcoin. Bitcasino is one such online casino, and it is available in multiple languages including the Japanese language.
Now that Japan has decided to bring bitcoin digital payments into a wide range of stores across the country, it is becoming increasingly more apparent that the e-currency could take over from traditional currencies in the real world in addition to dominating online spaces. Bitcoin payments using virtual wallet apps are just as fast as credit and debit card transactions, and negate the need to carry large sums of cash and change on your person. This will most certainly appeal to safety-conscious people. In fact, statistics show that 78% of all payments are done using some form of card. This highlights how there is market potential to replace these card payments with bitcoin transactions. When huge companies such as Starbucks offer discounts to customers who pay with the cryptocurrency, it is only going to help bitcoin's popularity snowball further.
Although there are already a number of smaller businesses in the West that accept bitcoin payments, and an increase in the amount of bitcoin ATMs available on the streets, Japan could now begin to lead the way in terms of bitcoin transactions in the real world. The technology-obsessed nation is frequently on the front line of innovations, and if bitcoin gains fame there then it could quickly spread throughout Asia and beyond. As it stands, there is still a sense of experimentation taking place, with a degree of uncertainty as to what the best way to use the e-currency in bricks and mortar stores is. But once Japan figures it out, expect others to rapidly follow suit.