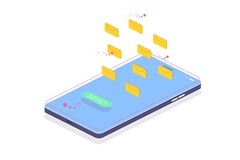 Whether you are an owner of small or large business, the critical element to reach a wide customer range is voice communication. Communication is an integral part of a business where secure customer communication is important for the business's success. Therefore, installing a telephone system is advantageous. Whether you want to perform daily communications or handle customer's request, phone access is required. However, to improve business scaling it is recommended to switch to Apifonica's phone system. Traditional ones are difficult to manage and expensive as well. The latest VoIP phone systems are beneficial and today we are going to learn about them.
Before moving on to the VoIP phone system, it is essential to know why your business needs a dedicated phone system.
The need for a telephone system
Resources sharing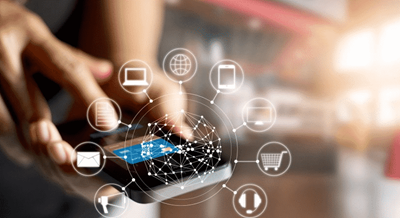 The biggest advantage of such a system is offered to small business where employees can share the same resources. They can easily transfer calls to the person for who the call was made. Thus, it assures the smooth running of the business as you will never miss an important call from your client and customers. Moreover, it makes the process fast where an employee doesn't have to rush to another desk whenever a call is made. Simple call handling and transferring of calls ensure that the call will always be answered. This way, the resources are used well among everyone.
Low cost
Cost of communication is the most important part of the budget which neither small business nor the big MNCs can eliminate. Apifonica's phone system cuts the additional cost of voice processing without altering your budget.
Easy expansion
A secure telephone system allows you to easily scale up your business. You can start the business with a small phone system and upgrade it with VoIP without upgrading the cost. It is good for start-up and as your business scale up you can add features to accommodate more services without replacing it.
Advance features
A telephone system helps in easy management of your business meetings and clients. The apifonica's phone system offers advance features like automatic call forwarding, voicemails, and call masking. These features are beneficial for both big and small business.
The above-said points suggest that your business need a telephone system. However, you need a modern phone system rather than a traditional one. Why? It is because professionalism comes from the fact that how well you handle your calls from customers and clients. A reliable and good quality system with latest features is the requirement of every modern business.
The apifonica's phone system is what your business need and they are better than the old days PBX systems. In the next section, we are going to explain to you why you need a phone system that works on Voice over internet protocol.
Immediate benefits of VoIP phone system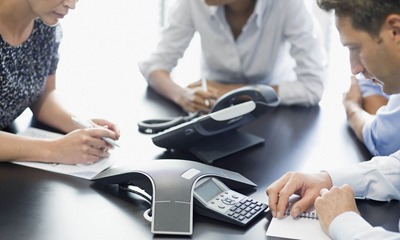 However, before we move up to the benefits first learn what VoIP is. Voices over internet protocol as the name suggest offer connection via the internet. Here instead of traditional telephone cables, internet protocol is used to connect with the people over long-distances. Moreover, the charges are made for calls without applying international phone call charges.
Now, let us tell you how modern phone system will benefit you and your business as well as your customers.
Scalability
Small start-ups should replace the outdated phone systems with the apifonic's phone system and grow their business. This way, they can adapt to the changes made in the industry without bringing major changes in the infrastructure of their companies. No need to stuck into the old technology moves with flexibility with new phone systems. It lets you improve the scalability where you can add or cancel phone lines easily.
Great features for your business
Customers expect a quick response from the service providers. The interactive voice response, call quality and auto-attendants are the features your customers expect. The apifonica's phone system fulfills all the need of customers so that they get a faster and better response from your business.
Improved efficiency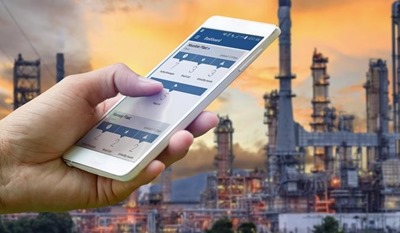 Modern phone systems allow easy integration of new features in the existing ones. For example- you can integrate emails seamlessly with a phone system. You can now connect with the clients on email. Moreover, your employees can communicate at low-cost calls with broadband access. It ultimately improves efficiency as you don't have to notes while you are on call. Also, those who are off-site can easily attend the calls. Routing call is also possible which further increases the efficiency.
Cost-effectiveness
Set up is cost-effective as you don't have to physically replace the system. Moreover, you don't have to do anything; japonica will configure everything for your business.
Improves customer service
Apifonica's phone system ensures better customer services as it offers the latest features for effective communication. Easy collaboration between your employees and better connectivity is ensured by it. Moreover, no need to check the customer data as it will be displayed on your device so that you can check their address and contacts history as well.
Provides privacy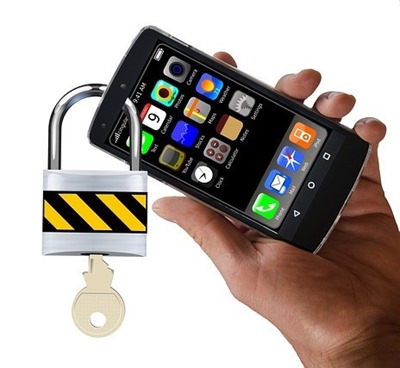 Features like phone number masking ensure the privacy of business and customers which is very essential. Such features ensure that communication takes place without sharing their phone numbers with other clients. Moreover, the business needs to secure their data and provide full privacy to customers. apifonica's phone system offers a high level of security and privacy to both parties. Also, it scales up their services where they can tailor their services to make it personalized and contextual.
Facilitates innovation
Such solutions offer better relationships between business and end customers by utilizing innovative technologies. It also gives their customers a choice where they can select how they want to interact with the service providers. This wide selection of choices ensures a better response.
Next step is to upgrade your existing telephone system for reducing phone bills of your business, ensuring reliability and improving efficiency. However, ensure that your business needs are covered. So, don't hold your business in the competition because of your old and traditional phone system. Choose apifonica's phone system and enjoy the above-said benefits.