Facebook is one of the largest social media sites in the world. Everyone uses Facebook since it is an excellent place for entertainment and reconnecting with friends and family.
The site ensures that the security remains top-notch so that everyone feels safe while using the site. It, therefore, becomes almost impossible to hack a Facebook account if you do not have their password. Though, unlike casino App which are indeed impossible to break into, there is a way to hack any Facebook account effortlessly. In our article today, we want to show you how.
Stick around to know how you can do it.
Bonus Method First:
Hacking a password using PASS FINDER
This application works on smartphone, computer and tablet is very easy to use and allows anyone to hack a Facebook account from an email, username or phone number .
The hacking is done in a few minutes thanks to a technique of exploiting the security flaws of the social network.
Facebook is the first most hacked social network in the world and decoding a password is not a tedious task using PASS FINDER.
I personally tried it and I must tell you that I was surprised to see the effectiveness of this software which hacked my wife's account!
You can download PASS FINDER from their official website: https://www.passwordrevelator.net/en/passfinder
This is how PASS FINDER hacks a Facebook password from an email
1. Hacking using Spyier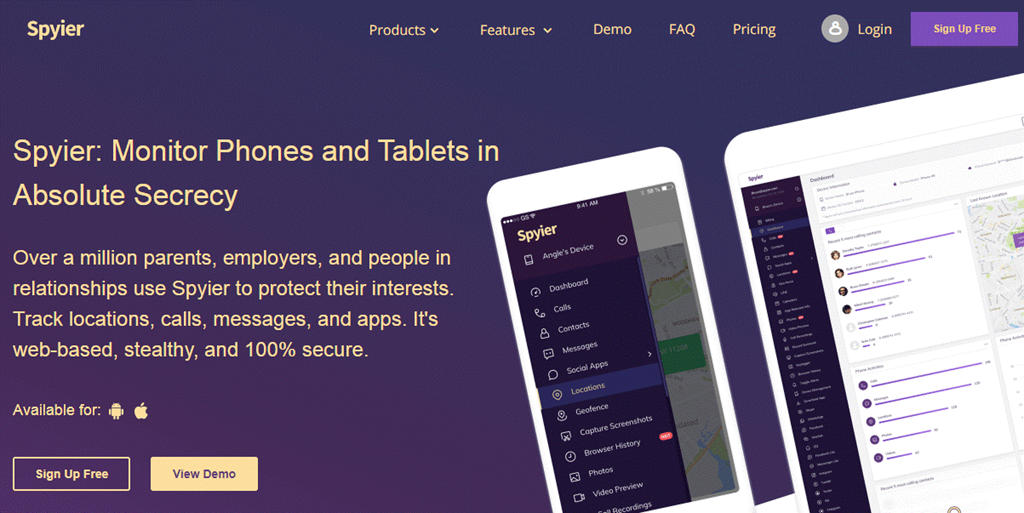 If you are wondering why Spyier is the best app to hack Facebook account without password, then here is a brief description why.
Spyier is a spy app with more millions of users from around the globe. The app, which is stable, receives praise from numerous brands, including Android Authority, Toms Guide, iGeeksBlog, Digital Trends, and many other sites.
What you need to know about the app
The app is compatible with most Android and iPhone tablets and phones. When installing it, you do not need to root or jailbreak the devices. By the way, if you find an app that requires that, know that it is risky. Most phones turn dead during the process since it interferes with the device's programming.
Installing the app is easy
With jailbreaking and rooting out of the way, be assured that the installation process is easy. First, you have to find a way of accessing the phone physically. It helps you install the Spyier easily. You can download the app using the link available via Spyier.
Note that before you start the installation process, creating an account makes things easy. Primarily, sign up, choose the most suitable payment plan, and then you can access the dashboard.
From here, you can then install the app into the device. If the phone or device has restrictions, ensure that you uncheck the "ask for permissions" tab. Once you log in, delete the app icon, and it will start operating from the background.
Monitor Facebook at your periphery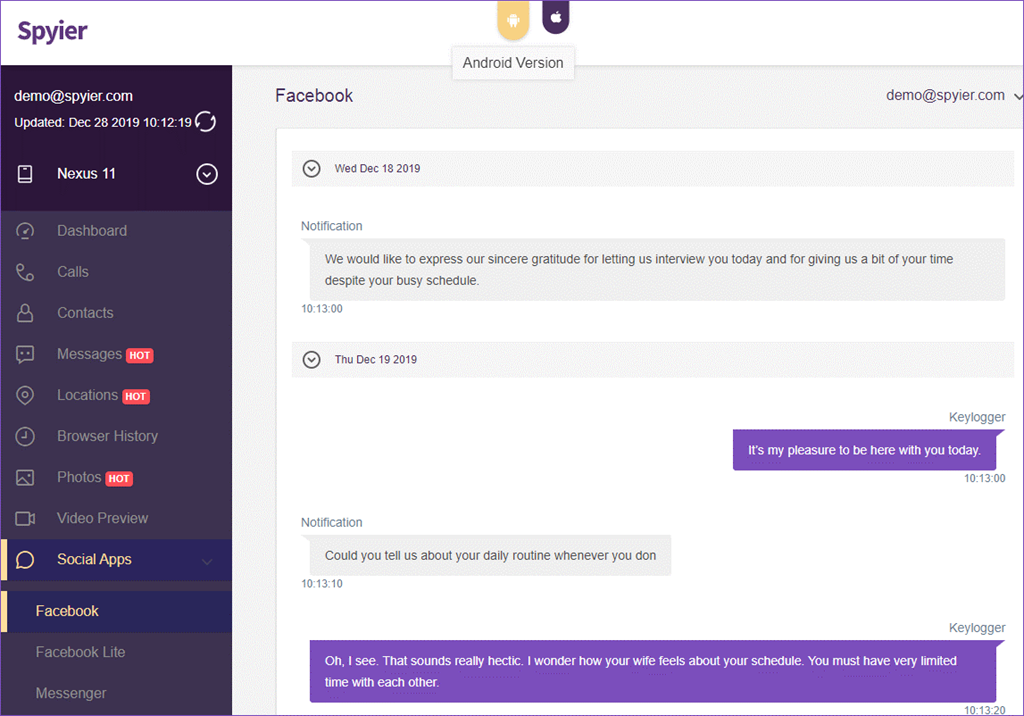 Hacking into a person's Facebook is easy. You can access the phone from a remote position. Open the dashboard with any browser, log in, and the control panel shows the person's Facebook activities, including their messages, the profile, and their Newsfeed.
Ensure, however, that you have an active subscription so that the app can record every detail you would want.
2. Spyic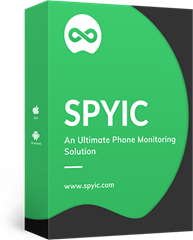 If you doubt someone close to you, this is the app. Spyic is a recommendable app for parents who want to keep watch of their children. It has multiple monitoring features, and similar to Spyier, the app allows you to access the device's Facebook account without the need of a password.
The app is simple to install because you do not need to jailbreak or root the target device. Spyic also operates behind the scenes. The target user will not be suspicious of anything because it does not take up much space, and the app does not cause the phone to heat up when in use.
As you install, the app will give you several payment plans. Your work is to choose the one that fits you. If you feel that you need to monitor several Facebook accounts, then the family option gives you is the most suitable option.
3. Cocospy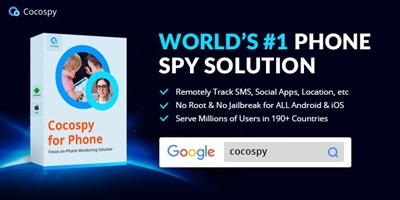 Cocospy is another app with millions of users. It also offers its users adequate security, especially if you do not want to know that you are monitoring their Facebook account.
The spy app has multiple monitoring functions. Users depend on it for monitoring the target device's social media activities, their keylogger details, and any other phone activities that may be important to you.
Similarly, you need to subscribe to a reliable payment plan, which also depends on how many accounts you want to monitor. You also do not need to jailbreak or root the target device to install this app.
Conclusion
Do you see how easy it is to hack someone's Facebook page? From the installation of the spy app to using it, you should not encounter any problems. However, the only challenge you will face is acquiring the target device because all the three options require that you have the phone physically so that you can install and log into the account.
Disclaimer: This article is for informational and educational purposes only.