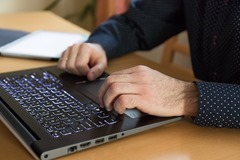 Are you looking for ways to enhance your business? A good business owner will always be looking out for ways that they can improve their business both big and small so that they are always moving forward and staying competitive. Technology is always a good place to turn when looking to enhance a business because it has so many uses and can make a big difference to your company. So, what are a few ways that you can use technology to enhance your business? Read on for just a few suggestions to get the ball rolling and could boost your business.
Create a Stronger Online Presence
In order for a business to succeed in today's day and age, it will need to be easy to find online as this is where consumers will first turn when looking for any kind of product or service. You can use technology to create a stronger online presence for your brand with digital marketing, such as SEO, PPC and video marketing. This will strengthen your presence online, increase traffic to your site and help to boost your reputation, among many other benefits.
Improve Efficiency With Cloud Migration
Many business owners struggle when it comes to improving efficiency, but this is another area where tech can help, particularly with cloud migration. There are many reasons why businesses migrate to the cloud with efficiency being one of the primary reasons – cloud migration allows entire teams to work together remotely, reduces maintenance and is easily scaled up.
Reduce Costs
Cost-cutting is a smart way to improve your bottom line, but it is also an area where you must be careful as you do not want to negatively impact the business or your product/service. Again, this is an area where technology can help. There are a few effective ways to do this (including cloud migration), but one of the best is with automation, which allows you to reduce staffing costs while streamlining daily operations.
Improve Customer Service
Customer service will have a direct impact on the success of your business, yet often this is an area that businesses struggle with. One of the best uses of technology in today's day and age is a chatbot, which enables you to provide instant and 24/7 support. This means that people do not have to wait for hours or even days for a response, which could help to increase conversions and stop you from losing out to the competition.
Improve the Workforce
You can also use technology to give your workforce a boost. Remote working is one of the best ways to do this as it can improve morale and even productivity in some cases, plus you are also able to recruit regardless of location, which enables you to secure the top talent and cast a wider net.
These are just a few of the ways that tech can enhance your business – they are all smart areas to look into if you are looking to take your business to the next level.