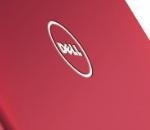 Hmm.. a laptop with a Corei7 Quad core processor.. I think I want one.. The new 14 inch Vostro  3400 gets up to eight hours of battery life, while the 3300 is supposedly the industry's thinnest commercial laptop with optical drive built-in. There's several of them in the series with varying options like the Corei7 I mentioned and Nvidia GeForce graphics
Following the successful launch of the ultrathin and light Vostro V13, Dell is offering business customers even more choice with the stylish Vostro 3000 series – a range of new thin, lightweight and durable laptop computers. Featuring powerful processors, high-end graphics and built-in security, the Vostro 3000 series is designed for small businesses that require robust mobile computing solutions.
"Small and mid-sized firms are returning to the PC market after a year in the recessionary wilderness, and they are ready for the kinds of capabilities, including Microsoft Windows 7, that will get them to the next level of productivity."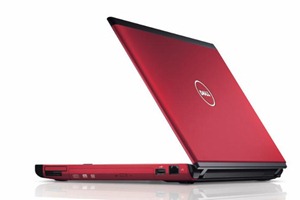 Today's SMBs and entrepreneurs want notebooks that are powerful and attractive, and the new Vostro 3000 series was designed to meet and exceed both those needs. For the most demanding tasks, the Vostro 3000 series sports the latest powerful Intel® Core™ processor technology, including, the optional, Core i7 Quad Core processor available on the Vostro 3700. For those that demand portability and productivity, the Vostro 3300 is one of the industry's thinnest commercial 13-inch laptop with an integrated optical drive. For those that can't afford to be chained to their desks, the 14-inch Vostro 3400 offers a full day of mobile productivity with up to eight hours1 of battery life with an optional nine-cell battery.
"To succeed, small businesses need simple, reliable and affordable technology solutions," said Alex Gruzen, SVP, Consumer, Small and Medium Business, Dell. "These entrepreneurs want technology that makes them more productive and helps them compete, and the Vostro 3000 delivers in a package they will be proud to show off in the airport or the boardroom."
"Dell continues to sharpen its focus on SMB customers with the new Vostro 3000 series," said Ray Boggs, VP of SMB Research at IDC. "Small and mid-sized firms are returning to the PC market after a year in the recessionary wilderness, and they are ready for the kinds of capabilities, including Microsoft Windows 7, that will get them to the next level of productivity."
"As the first PC brand designed exclusively for small businesses, over the last year, Dell has introduced several new Vostro laptops and desktops to serve their distinctive needs. Ranging from our recently announced, super dependable Vostro 230 or future-proof and powerful Vostro 430 desktops, or the ultra-thin Vostro V13 laptop, Vostro products are designed for small businesses helping them stretch their budget and protect their data, and come with dedicated small business services and support to keep a small businesses moving," added Gruzen.
Worry-Free Business IT
All of the Vostro 3000 laptops have an embedded webcam and microphone for collaboration through videoconferencing, while the Vostro 3500 and 3700 offer the option of high definition WLED screens and the 3700 offers the option of up to 1GB of NVIDIA® GeForce® discrete graphics to help ensure one of the best visual experiences. With the built-in HDMI port, users can even make high definition presentations to clients when required.
These new Vostro notebooks are also backed by a dedicated and specially trained small-business sales and support team of experts, which is a key pain point for small businesses that typically have little or no IT support. Inclusion in Dell's FastTrack program enables select configurations of the Vostro 3000 series to ship within 48 hours of ordering2, further removing worry from buying a new laptop.
Durability is another feature more customers are demanding from their laptops. The Vostro 3000 series laptops sport durable hinges and are encased in aluminum for extra protection while away from the office. Shipped with a 30-day return policy3, the Vostro 3000 notebooks also feature a suite of customizable service and support solutions to keep business data protected and business moving at an affordable price.
Vostro 3000 Series: At a Glance
Stay in Touch: With the integrated webcam and microphone4, users can make Internet calls, conduct video conferences and remotely exchange files to help increase productivity.
Always Be Connected: Users can go wireless with a full range of connectivity options: 802.11g/n wireless LAN, Bluetooth, and WWAN mobile broadband5.
Memory to Spare: Run Windows® 7 effortlessly while performing everyday tasks quickly with support for up to 6GB6 of DDR3 SDRAM memory7.
Protect Your Work: Keep your critical data under lock and key with optional fingerprint reader and full-data-encrypted hard drives.
"Set & Forget" Online Data Protection: Easy, secure and automated Dell DataSafe online backup protects and helps recover business-critical data.
Coverage Now and Later: Users can extend their basic Limited Hardware Warranty8 from 1-3 years to stay covered into the future.
Remote On-Call Support: Small businesses can get help when they need it with DellConnect9, which allows tech-support agents to troubleshoot and help resolve system issues remotely.
ProSupport to Simplify IT: Businesses can choose their own level of 24×7 IT support with optional Dell ProSupport™10services.
Available in the US and parts of Asia starting from today and available in Europe and Latin America and other geographies from March 16. Visit www.dell.com/vostro for additional information.
About Dell
As the visionary outcome of a true entrepreneur, Dell (NASDAQ: DELL) is committed to helping small and medium businesses solve their technology challenges, ease business pain points and draw greater value from IT. Honored for technology deployment by the 2009 IDC SMB Excellence Awards, Dell is here to support entrepreneurs every step of the way with ProManage-Managed Services, Optiplex desktops, Latitude laptops, the designed-for-small business Vostro line, energy-efficient PowerEdge servers and Small and Medium Business Solutions Center.
Dell, Vostro, Datasafe, DellConnect and ProSupport are trademarks of Dell Inc.
Dell disclaims any proprietary interest in the marks and names of others.
Pricing may change without notice.
1 Based on lab testing. Varies by configuration, operating conditions and other factors. Maximum battery capacity decreases with time and use.
2 Limited quantities. Only available for orders placed by 5:59 PM CT Mon-Thu. System ships the day after an order is placed via next business day delivery. Subject to order approval.
3 Available in US only. If you cancel your Vostro purchase for any reason within 30 days, we will refund your purchase price. You are responsible for the costs of shipping your product back to us.
4 Not available in all regions. Dell Video Chat may not work in certain countries due to country specific regulatory restriction and/or certain service providers' network architectural constraints.
5 Subject to wireless provider's broadband subscription and coverage area; additional charges apply. Accessibility to company networks may be affected by firewalls or other privacy measures.
6 A 64-bit operating system is required to support 4GB or more of system memory.
7 Significant system memory may be used to support graphics, depending on system memory size and other factors.
8 Limited Hardware Warranty: For a copy of limited warranty, write Dell USA LP, Attention Warranties, One Dell Way, Round Rock, TX 78682 or visit www.dell.com/warranty.
9 DellConnect is not used for all incidents. Internet connection required. Go online for details at www.dell.com/dellconnect.
10 Availability and terms of Dell Services vary by region. For more information, visit www.dell.com/servicedescriptions.