I've still never figured out the whole internet radio thing, sure it's popular and useful I guess, but just not for me. If it's something you like though then you'll be interested in the new offerings from Grace Digital that will be debuting at CES this year. They've added plenty of new features to make you're their products even more enjoyable and useful.
Grace Digital Audio, a leading brand of Wi-Fi internet radios, announces its new line of color screen internet radios. The Solo Touch, Bravado X, and Mondo internet radios will be unveiled next week at the 2011 Consumer Electronics Show (CES) in Las Vegas. The entire Grace Digital product line includes internet radio services Pandora, Sirius XM Internet Radio, CBS Radio, iheartradio, Live365.com, MP3Tunes, NPR, National Weather Service, and new for 2011, WeatherBug and Rhapsody the number-one premium on-demand music service that provides access to 11 million songs for less that the price of an average CD.
Already known for its wide array of internet radio services and superior audio quality, Grace Digital radios are now equipped with a vivid color screen. The three new radios are the first ever color radios with 802.11n connectivity, providing the best audio quality and range in its class. The flagship of the new line is Grace's Mondo Internet Radio. Already a CES 2011 Design and Engineering Award Honoree, Mondo is the perfect bedside radio outfitted with a 3.5" TFT color display and an audio quality that can easily make a run for best in its class. The Solo Touch, big brother to Grace's original Solo Wi-Fi Internet Tuner, features a 4.3" touch screen color display. Grace's celebrated Bravado Internet Radio also gets a makeover, with the Bravado X adding a 2.7" TFT color display and high quality stereo speakers.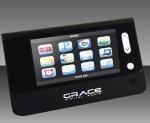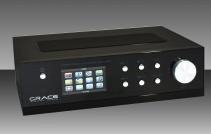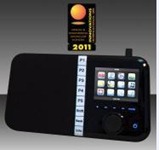 Solo Touch (GDI-IRTSC12)
Compact tuner provides complete control over the world of internet radio directly on your home stereo
•    4.3" touch screen color display
•    Remote control, Ethernet connection, RCA out jacks, and headphone connection
•    $249.99
Bravado X (GDI-IRD4500)
Wi-Fi tabletop radio provides powerful sound with a user friendly color display
•    2.7" TFT color display
•    Powerful stereo speakers, RCA in/out jacks, USB, and headphone  connection
•    $179.99
Mondo (GDI-IRC6000)
Perfect bedside internet radio with best in class audio and vibrant color display
•    3.5" TFT color display
•    Snooze control and full alarm clock function
•    Remote control, Ethernet connection, RCA out jacks, and USB connection
•    $169.99
The three new color screen radios join Grace Digital's already award-winning line of audio products. "We are excited to start 2011 off with the announcement of 3 new color radios," says Grace Digital Audio's Chief Marketing Officer, Greg Fadul. "In addition to the new eye-catching color screens and superior audio quality, Grace's new radios also feature the best in class content. Grace radios play nearly every AM/FM and HD radio station from around the corner to around the world in pure digital sound with no static or fading. Whether you want to listen to CBS radio, iheartradio, NOOA, Pandora, Sirius, Rhapsody, Weatherbug or the 50,000 plus stations from your local station to international you have it all – with Grace."
To learn more about Grace Digital products please visit them at www.gracedigitalaudio.com.