Yes you read that right, the Move will be here in a couple days! Now I have to get a PS3 huh?! It will be available separately and in bundles
Sony today announced PlayStation Move will be available exclusively for the PlayStation 3  computer entertainment system at retail stores in the North America on Sunday, September 19. PlayStation Move offers the most immersive and realistic gaming experience for the PS3 system by fusing realistic, high-definition gaming along with accurate and easy-to-use controls. By incorporating the PlayStation®Eye camera with PlayStation Move, the user's full range of motion is captured, resulting in ultimate control over how one plays the games, as well as the opportunity to project the player's image into select games for new augmented reality experiences.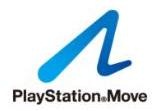 To create the most realistic and immersive experience, PlayStation Move relies on the PlayStation Eye camera, along with internal motion sensors in the PlayStation®Move motion controller and the PS3 system itself, to detect the precise movement, angle, and absolute position in 3D space of the user, thereby allowing users to intuitively play as if they are within the game. With close to 30 titles announced to date offering PlayStation Move functionality, including EyePet(TM), The Fight: Lights Out(TM), Heavy Rain®, Killzone® 3, Kung Fu Rider(TM), MAG(TM), Start the Party!(TM), Resident Evil®5: Gold Edition (Capcom), Sports Champions(TM), The Lord of the Rings: Aragorn's Quest (Warner Bros. Interactive Entertainment), Time Crisis(TM): Razing Storm(TM) (NAMCO BANDAI Games Inc.), and Tiger Woods PGA TOUR® 11 (Electronic Arts Inc.), PlayStation Move has games for all demographics and types of gamers. Whether experienced, casual, or somewhere in between, gamers will find a wide variety of content for PlayStation Move, including sports, shooters, puzzles, party and family-friendly titles. No matter which genre, all PlayStation Move games offer hours of addictive fun, while delivering a realistic and accurate motion gaming experience unlike anything on the market.
"Consumers worldwide are showing increasing interest in motion-controlled, immersive gaming experiences and Sony's designers have crafted precision game controllers using pin-point accurate, intuitive controls," said Richard Doherty, Research Director for The Envisioneering Group. "PlayStation Move is poised to attract game players of all ages and genres this Holiday season, raising the bar for interactive entertainment for years to come."
PlayStation Move is available for a range of prices based on the needs of the consumer. For those consumers who already own a PlayStation 3, the PlayStation Move Bundle – at $99.99 (SRP) – is the perfect choice. The PlayStation Move Bundle includes a PlayStation Eye, one PlayStation Move motion controller, a copy of Sports Champions on Blu-ray disc, and a PlayStation Move game demo disc and is the easiest way for current PS3 system owners to start experiencing PlayStation Move. For consumers who don't yet own a PS3 system, the PS3 Sports Champions Move Bundle for $399.99 (SRP) is ideal, including all of the above, as well as a 320GB HDD model PS3 system. This bundle is the most complete way to experience home entertainment on the PS3 system, including PlayStation Move motion controlled games, Blu-ray movies, stereoscopic 3D and more in stunning high-definition. For those who already own PS3 and PlayStation Eye camera, motion controllers will retail separately for $49.99 (SRP) and the optional navigation controller will retail for $29.99 (SRP).
Visit us on the Web at http://www.us.playstation.com/