Looking for a way to help out? Here's a fun way to do it, PopCap is discounting their games and donating sales to Japan earthquake relief, so go get yourself a game and do your part!
PopCap Games, the worldwide leader in casual games, today announced that it is discounting the prices of the iPhone, iPod touch and iPad adaptations of all of its games including Bejeweled®, Bookworm®, Chuzzle®, Peggle® and Plants vs. Zombies™ for 48 hours to raise funds for earthquake-stricken Japan. Partnering with the Red Cross, PopCap will donate all of its revenues from the sale, which begins Saturday, March 19 at 12:01 a.m. PDT and ends at midnight PDT on Sunday, March 20. The price of each iPhone and iPod touch title is reduced to US99 cents during that time, while the iPad adaptations are reduced to US$1.99. Consumers can purchase the games via the Apple App Store or by going to PopCap.com.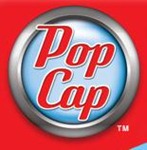 "We recently opened an office in Tokyo, and while our Japan-based employees are safe and uninjured, we understand countless others in Japan need food, shelter, and medical attention," said Ellen Marett, Senior Director of Workforce Culture at PopCap. "Given that Plants vs. Zombies reached #1 on the iPhone and iPad sales charts in Japan, it seemed like the most appropriate game to feature in this fundraising campaign."
About PopCap
PopCap Games is the leading global developer, publisher and operator of casual video games: fun, easy-to-learn, captivating games that appeal to all ages across PC, mobile, social and other platforms. Based in Seattle, Washington, PopCap was founded in 2000 and has a worldwide staff of more than 400 people in Seattle, San Francisco, Vancouver, B.C., Dublin, Seoul, Shanghai and Tokyo. PopCap's games have been downloaded over 1.5 billion times by consumers worldwide, and its flagship franchise, Bejeweled®, has sold more than 50 million units.
Web Site: http://www.popcap.com