Here's a new little iPhone game for you to check out:
At Ginetix Games they are always attentive to the ideas and demands of Orb's rapidly growing number of fans, and even now are doing so as they are working on the next update which will contain even more diverse Orb levels, unique new Orb challenges, and more freaky and exciting Orb creatures and game modes.
Shorlty after Orb's initial release Ginetix Games have released a much anticipated v1.1 update for this unique puzzle game based around the mysterious Orb.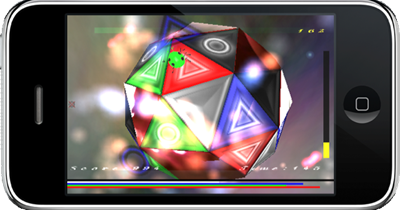 Features:
? Scoreloop Social Gaming Networking added.
? Challenges & International Geo Aware High Score tables.
? "Virush" Game Engine enhancements.
? Speed improvements for more complex levels.
? More Orb Creatures.
? More awards.
? Enhanced Landscape game view.
? Minor bug fixes and User requested features.
? More help messages in early levels.