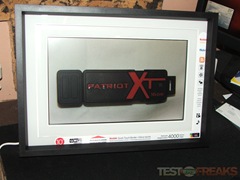 The Kodak company has been around for many years, when people hear the name Kodak they think cameras, and for good reason, for many years they were a market leader in producing cameras. Since the popularity of the digital camera though, much more competition has come about, with more competition means less money. Kodak and many other camera manufacturers have expanded their product line ups to find ways to be more competitive and profitable, which is a good thing for the consumer in that we get many more choices when it comes to the products we're looking for.
What goes hand in hand with a digital camera? Well how about a digital picture frame? Kodak is offering several digital picture frames now to compliment their line of cameras, and they've sent me over one of their newest offerings for review. It's their top of the line digital picture frame, the EASYSHARE W1020 Wireless Digital Frame with Home Decor Kit. As the name suggests it's a wireless frame, which means you can connect it to your network or even the internet to get and transfer pictures to and from place to place. The Easyshare W1020 also features a large ten inch screen and a touch sensitive border for easy navigation, along with several other great features.

First up I've got the video unboxing for you, check that out and continue on for the still pictures.
The box is full of information, you'll know exactly what you're getting just by picking it up and reading it.
Lots of stuff comes with the Easyshare W1020, or at least it looks that way. The additional frames are essentially stickers, which will change the color of the frame to match your own scheme if need be. Included as well is a power supply, cleaning cloth, USB cable, CD, and documentation.
Black and shiny are hard to photograph, but I did my best…the frame itself is fairly heavy, and it feels well made.
On the back is where you'll find power connection, card reader, USB ports, volume buttons, audio ports, and an adjustable stand.
Specifications:
EASYSHARE W1020 Wireless Digital Frame with Home Decor Kit
View your pictures on the 10 in. (25.4 cm) 16:9 wide screen featuring KODAK Color Science for vibrant color and crisp detail.
Wireless access to pictures
Access pictures on your home computer and leading photo sharing web sites featuring the KODAK Gallery and FLICKR with built-in Wi-Fi capability.
Simple to use touch screen
Kodak's Quick Touch Border includes an illuminated panel of yellow lights along the border of the frame that tells you exactly where to touch—simply touch along the bottom and right hand side of the border of the frame to navigate menus
Personalized web media
It's like your own personal Internet channel right on the frame. A wireless internet connection enables streaming photos and more from your favorite web sites.
Accessorize your pictures
Complement your home décor with 6 unique looks using the included faceplate and decorative mattes
Set the mood with music
Listen to your favorite MP3s on the high-quality, built-in speakers
Store more pictures
Store up to 4000 of your favorite pictures directly on your frame's 512 MB of internal memory
Smart, intuitive media—done your way
Plug and play operation makes viewing your pictures a snap—just insert your memory card or USB flash drive with your digital pictures and enjoy
Item # 8594798
Price: $269.95
Specifications
Image file formats:JPEG, EXIF
Video formats: MPEG 1 and 4, AVI, MOV
Audio formats: MP3
Dimensions: 11.7 × 8.2 × 1.3 in. (29.8 × 20.8 × 3.4 cm)
Weight: 31.5 oz (893 g)
Display size: 10.2 in. (25.9 cm) diagonal
Display area: L: 8.7 × 5.2 in. (22.1 × 13.2 cm)
Display resolution: 800 × 480 pixels
Aspect ratio: 16:9
Display type: aSi TFT active matrix
Display backlight: LED
Display brightness: 350 NITs
Contrast ratio: 300:1
Memory: 512 MB internal memory available, 2 memory card expansion slots
UPnP: simply insert supported memory card
Memory cards supported:   
-Secure Digital (SD)
-Secure Digital High Capacity (SDHC)
-Multimedia Card (MMC), MEMORY STICK (MS)
-XD-Picture Card (xD)
-COMPACTFLASH (CF)
-USB flash drives

The best way to really demonstrate this product is through video, so check out the video, which is part tour and part review, then see the pictures I took as well.
I mentioned in the video about the wireless problem, well it turns out that was more my router, I found out that my wireless printer and laptop were having problems as well connecting wirelessly, so tit's not fault of the Easyshare W1020.
I do however stand by the fact that the interface could be better, it doesn't work quite as you would expect it to really, it seems as though it's not sensitive enough to your touch, there were many times I would have to repeat the same motion over and over again before the frame would react.
I like the ability to connect to the internet to check weather, sports, news etc, it's a nice touch, like having a mini browser or small TV right there on your shelf, it truly adds to the value and usefulness of it.
Overall it's not a bad product, but personally I think the price is a bit high for something like this, maybe if it was an actual touch screen, then yes the price would be fine, but as is I think it's a bit overpriced.  Though that's my personal opinion, and someone else might love this product, it is nice and full of features that can make the right person very happy. I think after owning it for a longer period of time people will become accustomed to how it works, and will find it easier to navigate with the touch sensitive frame.
Here are just a few pictures I took of the pictures in the frame, taking pictures of something like this is hard, and it really doesn't do the product justice, the screen or picture quality is actually very nice.
Conclusion:
The Kodak Easyshare W1020 is a very nice product overall, it's got tons of features that people will appreciate. The ability to wirelessly connect to the internet is something that I find very nice, you can easily check the weather, get sports scores or just browse pictures.
It's not without it's faults though, I did find that one dead red pixel, and the interface could be better really, and it's a bit on the expensive side.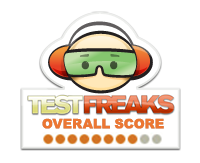 Pros:
Very nice picture
Quality, well made product
Connect to internet for news, weather etc
Fairly easy to use
Cons:
Expensive
Interface could be better
| | |
| --- | --- |
| Grades: |   |
| Overall | |
| Design | |
| Performance | |