Hello all, I'm back with another quick review for you of a camera case made for compact cameras like the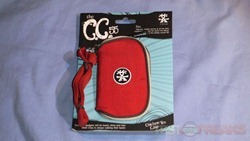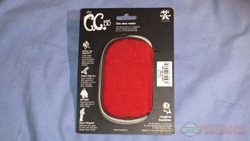 On the front of the case is the Crumpler logo and as I mentioned in the intro it's red and what they're calling a nickel color which looks like gray to me, but whatever, I think it looks good.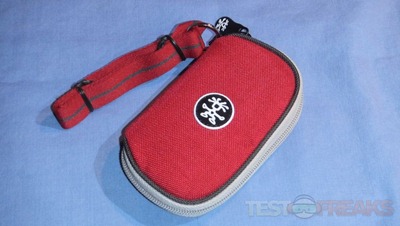 The back is just plain red, and as you can see there is a strap that comes attached to it. The specs say the case is made from neoprene, but it's not like any neoprene I've seen. I think the specs are wrong actually as I did some research and the case is made from Crumplers own Chicken Tex Supreme fabric, which is a heavy duty weaved fabric that's both tough and durable.
The case also features a heavy duty zipper with extra large pull for easy access.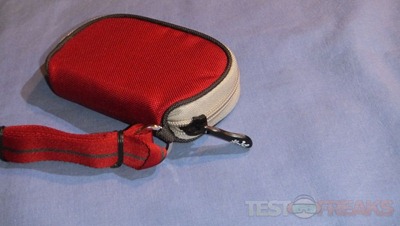 The strap is thick as well, and it's nice and long at about 18 inches in length. You can take it off if you want but it's not exactly easy.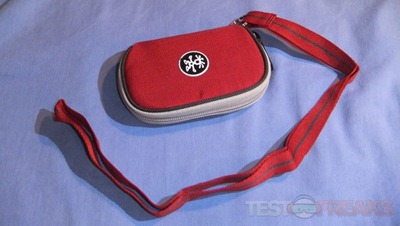 Inside you'll find a gray colored lining that's padded to protect your camera.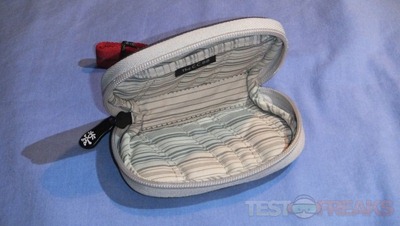 On the top is  a small padded pocket that's big enough for a couple batteries and memory cards or a combination of both.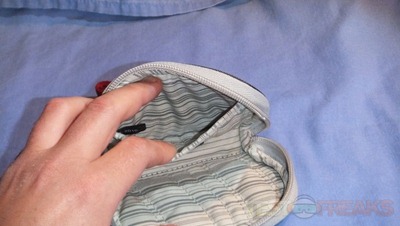 Here's my camera with the CC55 bag: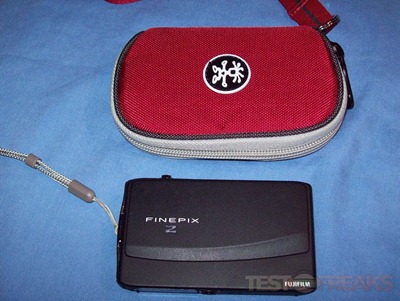 My camera fits just perfect inside of the case, like it was made specifically for it really.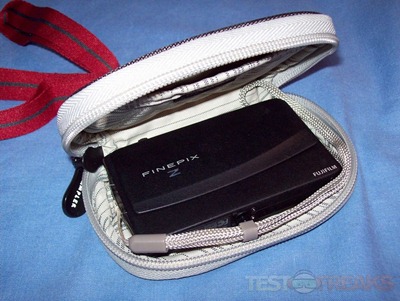 The Finepix uses small batteries so I can fit two of them in the pocket and still have room for a memory card or two or another battery.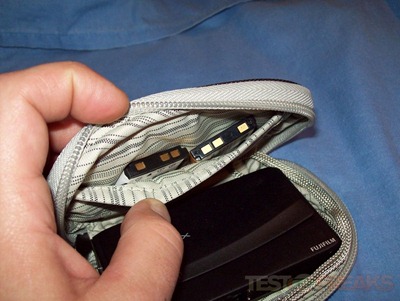 Closing the case, the zipper doesn't touch the camera thanks to the extra material inside of the case.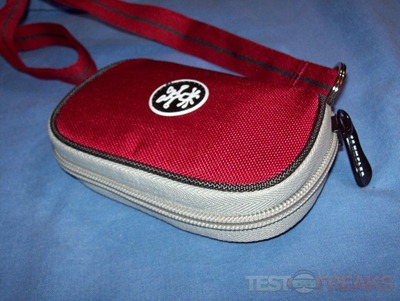 Conclusion:
The Crumpler CC 55 is one of the nicer
Pros:
+Very well made
+Pocket big enough for batteries and memory cards
+Includes nice long strap
+Tough, durable material
Cons:
-None really
| | |
| --- | --- |
| Grades: |   |
| Overall | |
| Design | |
| Performance | |
To learn more about our review policy please visit this page HERE.