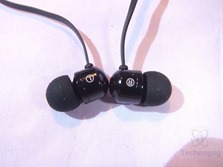 There's an old saying: 'You get what you pay for' that usually means that if something is cheap or inexpensive it isn't that good, but sometimes you can be surprised. Today for review I've got a set of earbuds or headphones from a company called FSL or Future Sound Labs that cost less that $15 and I was very pleasantly surprised by just how good they sound and how well they are made. I'll be honest, for the price, I wasn't expecting much at all, but these are very good, they sound great and they're well worth the price and then some. Read on to learn more…
Unboxing
Let's start off with a video unboxing:
The packaging isn't that special but it doesn't need to be, just a white box with logo and name. Inside of the box you'll find a plastic tray holding everything for you.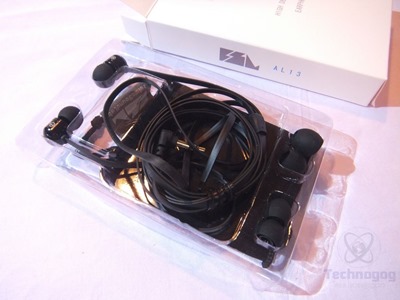 In the package you'll find the earbuds, cloth carrying bag and three sizes of bud covers, small, medium and large. The medium size is already installed for you as that's the most common size or fit.
The cords are nice and long at about 48 inches or about 122cm.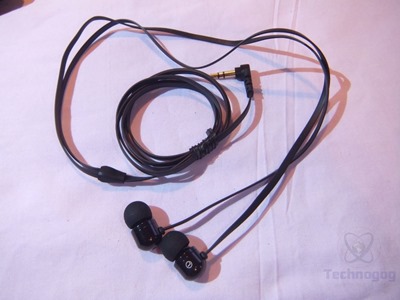 The cords of the AL13 earphones are the flat rubber style making them anti-tangle or tangle-free, not very thick but they feel sturdy and well made.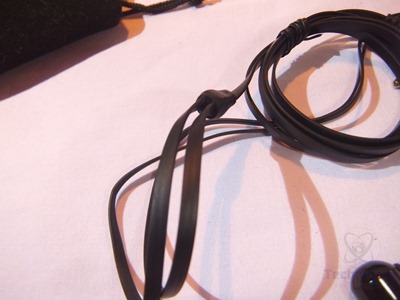 The earphones are labeled R and L for right and left and the housing is made of aluminum making them durable and rugged but yet they are very lightweight.
The earbud covers come off fairly easy so you can change them easily and underneath you'll find the speakers of course.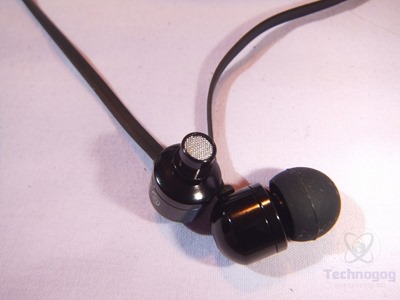 The audio jack is gold plated for better conductivity and it's made at a right angle which is important to some people.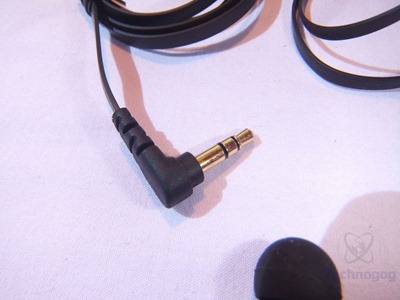 Specifications and Features
FSL AL13 Aluminum Earphones – Big Bass, Tangle Free Cable, Right Angled Jack
Clear stereo sound and big bass
These flat cable earphones offer stunning stereo sound and a deep, booming bass, providing an amazing overall
listening experience for their size. With durable materials used in manufacturing and a robust design, these are a
perfect option if you're looking for exercise headphones or just some casual listening.
Comfortable fit and size-adjustable
The FSL sound isolating earbuds come with 3 adjustable sizes of rubber eartips, small, medium and large.
Whatever your ear size, you are guaranteed a snug, comfortable fit that blocks out external noise and delivers
clear, high quality sound with booming bass to your ear. Carrying pouch is also included.
Universal compatibility
These noise isolating earbuds are compatible with any electronic device that uses a standard 3.5mm headphone
jack. This means all versions of the iPod and iPhone, all Android phones, all tablets, laptops, PCs, portable gaming
systems and CD or DVD players.
Flat cable is robust and tangle-resistant
Enjoy easy use of your noise cancelling earbuds while you're on-the-go without having to worry about them getting
tangled in your pocket. The flat cable used in construction of the FSL Aluminum Earphones is designed to be
tangle-resistant, so you can skip untangling your headphones and get on with enjoying your music.
Price: $13.95 (from Amazon at time of review)
The Review
So I tested the FSL AL13 earphones with my ZuneHD MP3 player and my PS Vita and HTC One M7 cellphone.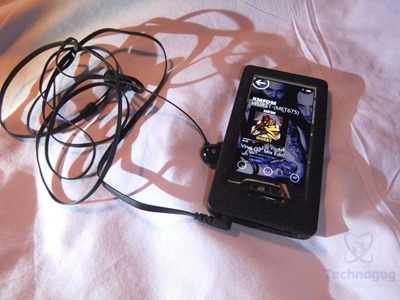 Sound Quality:
The AL13 earphones are made or tuned specifically for heavy bass. Personally I don't care much about extra bass, but I know a lot of people do out there as hip hop music and rap are very popular. I do listen to some music with extra bass in it like techno for example. Headphones are very much a subjective thing to review as everyone has different music tastes, but I try to be objective.
I tried these with different types of music, and bass heavy music sounded much better. Music that isn't supposed to be bass heavy doesn't sound as good as I would like. I played some Rolling Stones and the extra bass just doesn't help much, but for something like KMFDM, the music definitely improved with the extra bass.
If you like extra bass then you'll very much like these headphones I'm sure.
Comfort:
The earphones are made of aluminum but they are very lightweight making them very comfortable to wear for long periods of time. The different earbud cover sizes help so you can find the perfect fit for you.
The tangle free cable is a nice touch, but I don't really care for it as I've found that the flat rubber style cable tends to stick to your skin if you sweat at all really. So it all depends on your usage of them, yes tangle-free is great to have though.
Conclusion
I'm very much impressed by the FSL AL13 headphones as the price is just so low, but yet they sound great and they're very well made.
I have cheap or inexpensive sets and they don't sound very good at all, but these are just excellent for the price really.
The AL13 earphones sound very good and they're very well made, I can't say enough good things about these really, you have to get them for yourself, you'll be just as surprised as I was by these.
The AL13 earphones are well worth the cost and I can highly recommend them if you're looking for an inexpensive set of earbuds.
Pros:
+Very inexpensive
+Well made
+Decent sound overall
Cons:
-None really
| | |
| --- | --- |
| Grading | Scores Out of 10 |
| Overall | |
| Design / Aesthetic | |
| Value / Price | |
| Performance / Usage | |
Disclosure: This product was given to us for review by the company for review purposes only, and is not considered by us as payment for the review.
To learn more about our review policy please visit this page HERE.