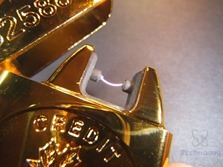 I'm not sure exactly what to file this under so I picked outdoors as it is a windproof lighter that would be handy to have to take with you camping or hiking for sure. The lighter is flameless, it's an arc lighter that's USB rechargeable from a company called Hozzq. The lighter does have an interesting design as it looks like a bar of gold, but despite that, it's well made, works well and the battery lasts a long time. Read on to learn more…
Specifications and Features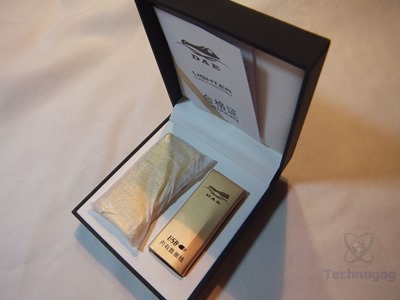 Once you get everything unpacked you'll find the lighter, user manual and in the small gold box is a short eight inch microUSB cable to charge the lighter.
The lighter design has the looks of a gold bar and it's gold in color and made of metal so it's rather heavy really, or at least it feels heavier than it looks. Both sides of the lighter have the same design and overall it feels very well made. The lighter is thin at less than .5 inches, and it's about 2.75 by 1.25 inches in dimensions. The lighter is more than small enough to easily fit in your pocket or in your go bag.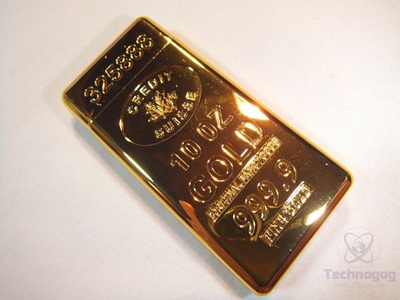 On the bottom of the lighter is the micro USB port for charging and a small hole whish is really the LED to indicate charging.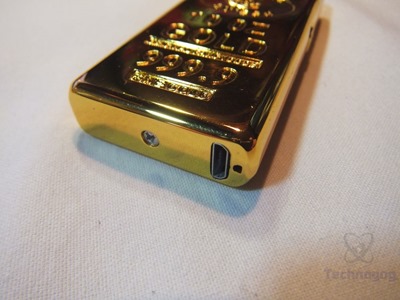 On the right side of the lighter you'll see a small power button that activates the lighter when opened.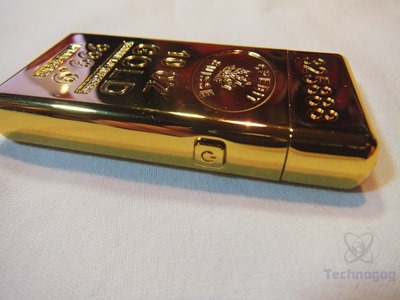 The charging indicator lights up blue to indicate charging and goes out when complete.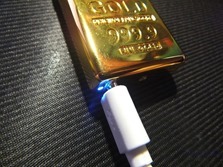 The lid is spring loaded and pops open and closed easily to reveal the arc points where the electrical arc comes across to light your cigarette or a fire. The arc is purple in color but charges to orange at times, you can blow on it and it won't go out, I've tried and tried and blew as hard as I could and it wouldn't go out.
Conclusion
The arc lighter works well at lighting cigarettes or paper or lots of other things, it is windproof for sure and it's very well made.
I do have a small issue with it, or actually my kids and dogs do. The lighter emits a high pitched squeal when you use it and it seems it's much higher sounding to dogs and kids. My dogs perk up and look like what's going on and my kids hate when I use it as they say it hurts their ears.
I did also notice that the gap between the electrodes is a bit small or narrow, it's almost too narrow to light a cigarette with. The sides of the cigarette touch the electrodes but it still lights up though, so I guess it works.
This lighter would be fine for outdoor use, and I like that it's rechargeable. I charged the lighter when it arrived about two weeks ago and haven't had to charge it since so I have to say the battery life is decent.
This lighter isn't bad at all really, it works fine but my kids and dogs don't like when I use it at all because of the squeal. I've never owned one of these so I'm not sure it's actually supposed to do that or not.

Pros:
+Well made
+Long lasting charge
+Windproof
Cons:
-High pitched squeal annoys kids and dogs
-Very narrow opening to light cigarette
| | |
| --- | --- |
| Grading | Scores Out of 10 |
| Overall | |
| Design / Aesthetic | |
| Value / Price | |
| Performance / Usage | |
Disclosure: This product was given to me for review by the company for review purposes only for free or at a discounted price.
To learn more about our review policy please visit this page HERE.