A long time ago I reviewed a little product called the Box Office media player from Patriot, and I found it to be a very nice little product and so do many other people out there today. Patriot has updated the Box Office and renamed it to the PBO Core, the name is different and so is the interface. Everything has been updated overall, and that's a good thing as it makes the entire experience that much more enjoyable.

Patriot was kind enough to not only send over the PBO Core but the newest USB wi-fi wireless adapter that is capable of 802.11n speeds. The adapter is small, like a fat little USB drive and it can be used with the PBO Core or with any computer actually.
Included in the box with the PBO Core you'll find user manual on CD, quick start guide, USB cable, A/V Cable, HDMI cable, batteries, screws, power supply and the remote.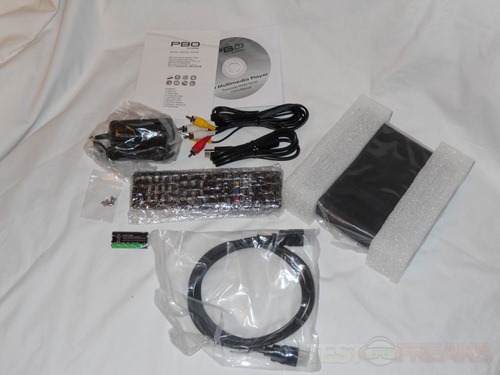 The remote is small, it fits nicely in the hand and has controls for everything you need to do with the PBO core.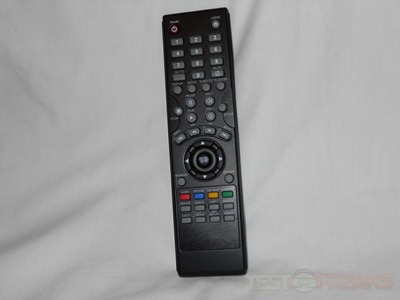 The PBO Core itself is basically a small metal box that can be opened up to add a 2.5" hard drive inside of it if you want.  You don't need to add a hard drive, you can use a USB drive or even a USB optical drive if you prefer. On the front you'll find LED status lights and a USB port.
On the side is the PBO Core logo: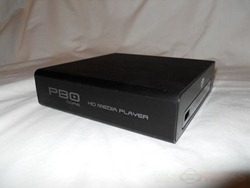 On the back you'll see connections for audio and video in the form of RCA connections and an HDMI jack. There you'll also find an optical connection, power connection, USB port, an ethernet connection and the power switch.
Specifications: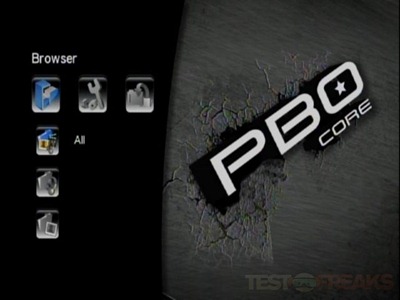 The next three choices are Setup, File Copy, and IMS.
Under Setup you'll find choices for System, Misc, Audio, Video and Network. They're all pretty much self-explanatory I think.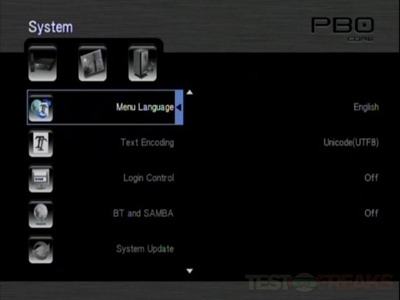 Under File Copy you'll find several choices for ways to copy things to and from different devices like hard drive, USB, DVD and network.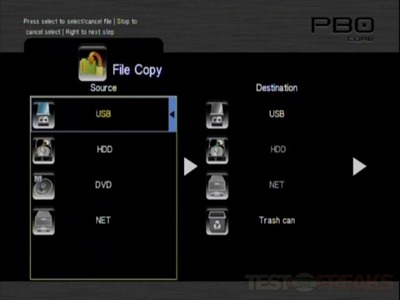 The IMS option is for Video Feeds, Podcasts, Picasa, Flickr, Stocks, Weather and others.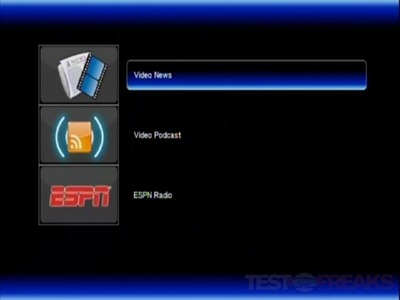 I tossed photos, music and a few movies in different formats on a USB drive to test it out. My USB drive was instantly recognized and after selecting USB the name of the drive was there, Kingston.
Click on the drive and then you'll be taken to the first selection which is labeled All, it shows everything on the drive.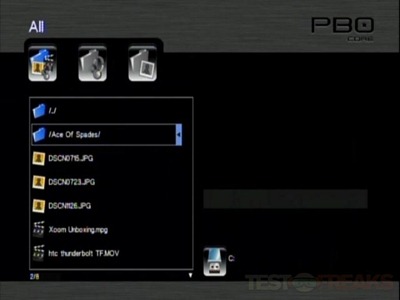 &
Movies, photos and music will show up in the preview box so you can see what's there.  When you have a bunch of photos you can run a slideshow if you want.
You can also select by category of Music, Photo, or Movies and only those thing will be displayed for you to pick from.
The Music player is nice, it even shows album art.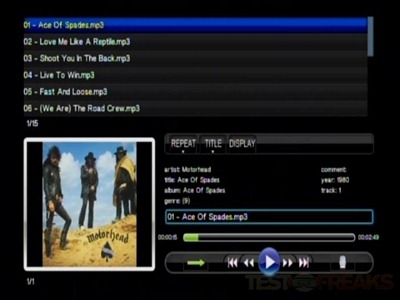 The remote control works very well, it has a decent range and it can control everything you need it to.
You can connect the PBO Core using the Patriot wi-fi adapter, or you can connect over Ethernet if you've got the cabling around. The wi-fi adapter can be configured via the Setup interface, and plugged into one of the available USB ports. Using the wi-fi adapter though will take up a USB port leaving you with only one free on the back or the front. I don't think it's much of a big deal though really as I think one UBS port is more than enough.
If you don't want to rely on external storage you can install a 2.5" hard drive inside of the PBO Core, this is by far the easiest way to add storage.
The PBO Core plays video over 1080p over the included HDMI cable and it plays it well, the picture is very nice and high quality. The PBO Core supports audio of Dolby Digital and DTS surround so you're movies and music will sound very good if you've got a decent system of course.
Steaming over Ethernet is perfect, but over wireless I did notice some stutters playing HD content. I have 802.11N wireless so I'm not sure why I ran into the issue. I have Ethernet cable and a switch near my entertainment center so I can run a wired connection so HD content isn't an issue for me. Those who want to use wireless with PBO Core might experience some issues though.
Overall I like the PBO Core very much, and I think anyone else will.
Conclusion:
The PBO Core is an excellent and versatile media player that would be right at home as the center or just part of you media center setup.
Patriot fully supports the PBO Core with updates frequently, and you can even expand on it as there is a large user base within the community.
The PBO Core is very easy to setup and use, I think anyone who gets one will be very happy with it. It plays many audio and video formats, all the popular formats and then some. It's just a great little media player truly.
Pros:
+Very easy to setup and use
+Plays many audio and video formats
+Can be used with or without a hard drive
+Can be used wired or wireless
Cons:
-Wireless isn't exactly as fast as expected
| | |
| --- | --- |
| Grades: |   |
| Overall | |
| Design | |
| Performance | |
To learn more about our review policy please visit this page HERE.