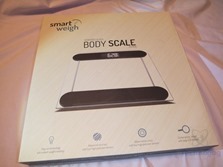 Everybody worries about their weight or at least they should. It seems women worry more but guys do to and it's important to have a scale that's accurate. Today for review I've go the Smart Weigh Precision Digital Bathroom Scale and it's a very nice scale made of tempered glass. I recently had to go to the doctor and I was weighed so I could compare the 'official' doctors scale and weight result with the Smart Weigh scale and they were virtually the same, just a couple ounces difference so I have to say it's a fairly accurate scale. Read on to learn more…
Specifications and Features
Smart Weigh Precision Digital Vanity / Bathroom Scale, "Smart Step-On" Technology, Tempered Glass Platform and Large Backlight Display
Embrace Contemporary Style!
The Smart Weigh Digital Vanity Scale will not only provide the most accurate weight readings, but it will enhance any place you set it. The design is modern and attractive with its unique frame and large dial display.
High Accuracy!
Scales are meant to provide you accurate weight readings. It can be confusing and disappointing when the measurements fluctuate. This scale was manufactured with high precision sensors that won't let you down!
Strength to Endure!
The tempered glass frame provides extra strength making it durable and convenient. It was built to last with the highest grade craftsmanship.
Place it anywhere you choose!
Use it as a personal scale in the bathroom, vanity, or any place you choose. It is versatile, lightweight and durable.
Product Dimensions: 12 x 12 x 1.2 inches
Price: $17.99 (from Amazon at time of review)
The Review
Let's start with a video unboxing and then continue on from there:
The Smart Weigh scale comes in a nice looking box with a picture on the front and information and specs on the back. When you open the box you'll find the scale protected by cardboard and then a plastic bag over it.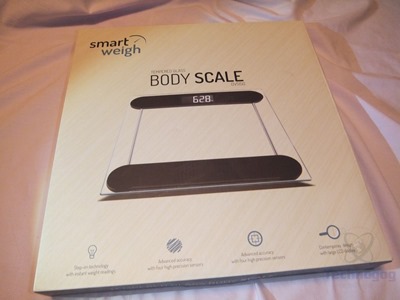 The only thing included with the scale is a the user guide, the batteries are already installed for you in the scale.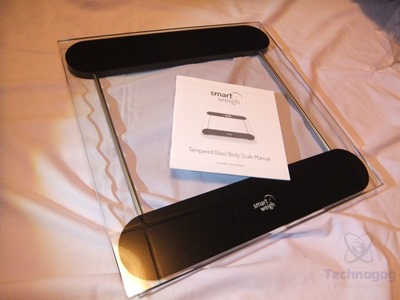 The scale looks very nice, it's made of tempered glass with black accents on it, but it's mostly clear. The scale can go up to 330 lbs or 150 kg with increments of .2 lbs or .1kg. The scale does seem well made and it should last of along time with care and since it's glass it's very easy to clean, just wipe it and you're done.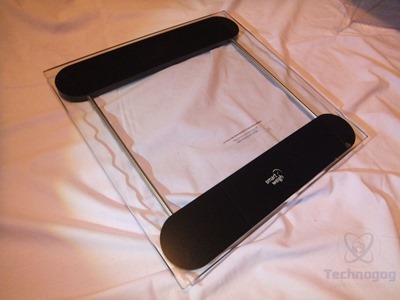 On the bottom you'll find four feet on the corners and two metal rails on each side.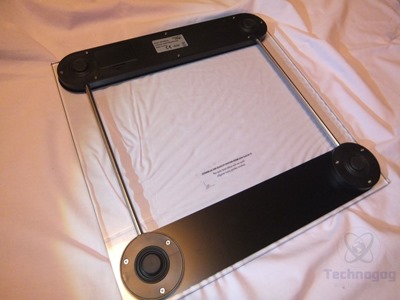 On the right side of the bottom of the scale is a small button that allows you to change the display from pounds (lb), or kilogram (kg), and/or pounds to stones (lb-st).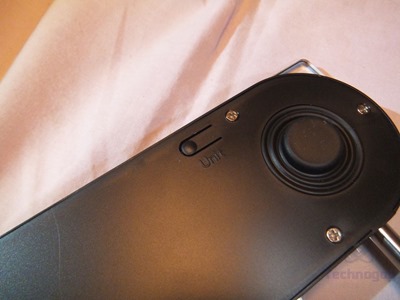 On the left side of the bottom of the scale you'll find the battery cover. The scale uses two CR2032 watch style batteries for power. Not sure how long they'll last but considering you won't be using the scale constantly I would think they'll last quite while.
My old scale was the analog spring dial style and it's been having problems recently as it sticks sometimes. It's not surprising as the scale is probably at least seven years old. The new scale is slightly larger than my old one but not much.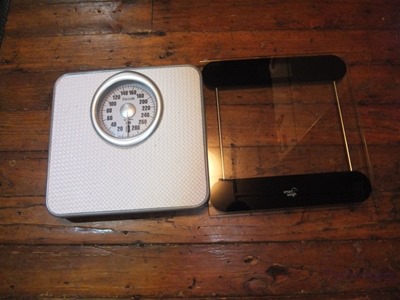 To use the scale you obviously step on it as like any scale of this type. To get your weight you have to wait a few seconds for the scale to register it then the display will blink and turn solid letting you know what your weight is.
When I got this scale for review it just so happened that I had a doctor appointment a couple days later so it was the perfect time to figure out if the Smart Weigh scale is accurate or not. When I went to the doctor they told me that I weighed 171lbs and then when I got home I got on the Smart Weigh scale and it said I weighed 171.2lbs so I think it's fairly accurate.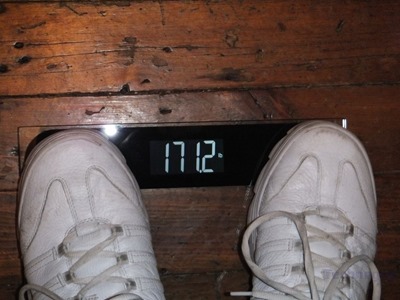 The display is an LCD of course but it has a black background with white lettering and numbering which are large in size, about 1.2 inches tall. The contrast is nice and it makes it easy to read and it's also very bright so you can see it fine in bright light.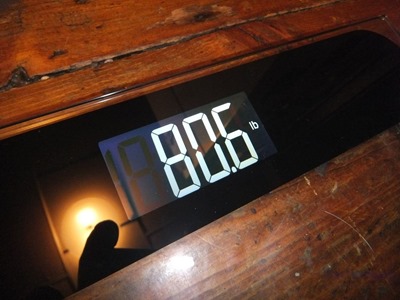 Conclusion
The Smart Weigh digital scale is a great product in my opinion, at least from my testing it was very accurate. I compared it to the results from my doctor's scale and it was basically the same so I have to say it's accurate.
The scale looks great, I love the clear tempered glass style so you can see through it. It has a modern or technological feel to it but it should look great in any bathroom.
Since the scale is tempered glass it's very easy to clean and it's well made.
The scale is easy to use, just step on it and you'll get a result in seconds and the display is large and bright making it easy to read from a distance.
All in all I like this scale a lot, it's inexpensive but yet it's well made.
Pros:
+Looks very nice
+Easy to clean
+Easy to use
+Accurate
+Well made
Cons:
-None really
| | |
| --- | --- |
| Grading | Scores Out of 10 |
| Overall | |
| Design / Aesthetic | |
| Value / Price | |
| Performance / Usage | |
Disclosure: This product was given to us for review by the company for review purposes only, and is not considered by us as payment for the review.
To learn more about our review policy please visit this page HERE.