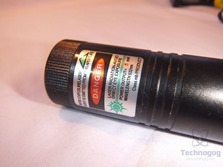 It's been a long time since I've reviewed any lasers, and I've missed it honestly, I love them. I have no real use for lasers, but it's a guy thing, they're just cool. Up for review today I have the TS 302 green laser which is 532nm and 5mw power, but it can be focused from a thin beam to more of a wide beam. This type of laser can be used for many things, but it doesn't burn like you might expect. Read on to learn more…
Specifications and Features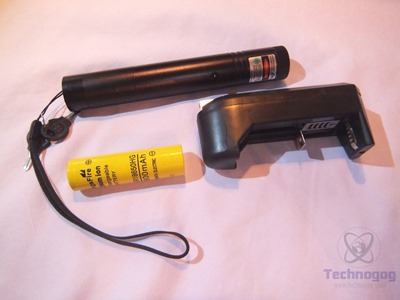 The included battery is a TangsFire brand 18650 model and it's 3800mAh in capacity.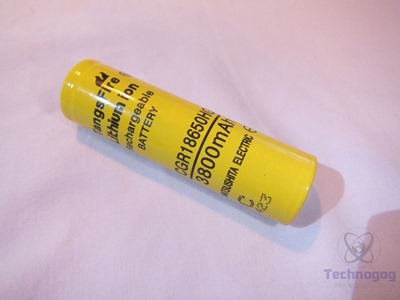 They do include a charger for the battery which can be used for several types of batteries actually as it's spring load and adjustable to size. On the bottom is a collapsible power prong, it just folds in when not in use. The charger is basic, but it gets the job done, and for what it is it seems well made.
The laser is black in color and it's made of aluminum and it comes with a set of keys and wrist strap attached to it. The laser feels well made and fits nicely in your hand, it's about the size and shape of a small flashlight.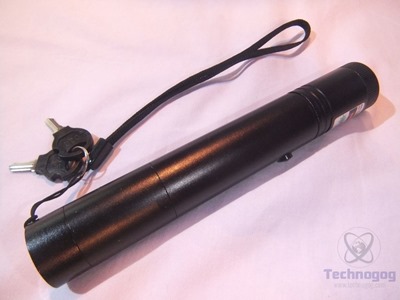 On the top of the barrel of the laser is a small button to turn the laser on and off. It's a momentary type switch, you have to hold the button to keep the laser powered on.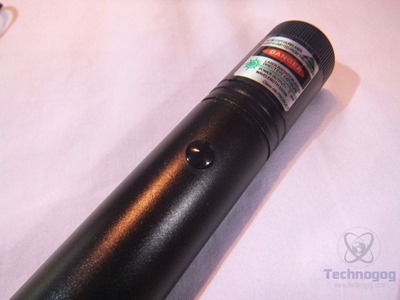 The head of the laser or top can be turned to focus the laser from thin to thick, or similar to spotlight to floodlight of a flashlight. As you turn the top ring the section extends out, turn it the opposite way the top goes back in.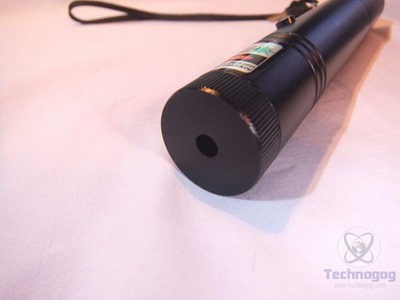 On the back of the laser you'll find the keyhole which is color coded with red and green for on and off. You can't use the laser unless you turn the key to green or on, it's a safety feature.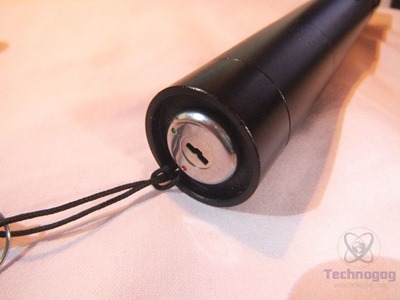 A set of two keys come with the laser but they're not very sturdy at all, you can bend then with your finger with just a little force. I'm not happy at all with the quality of these keys.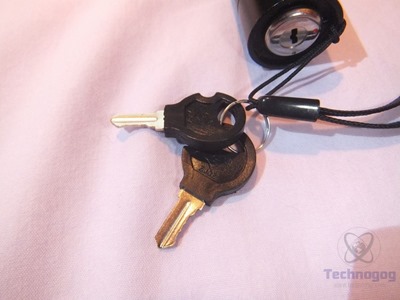 You'll need to charge the battery with the included charger, the LED lights up red to indicate charging and then turns green when it's complete.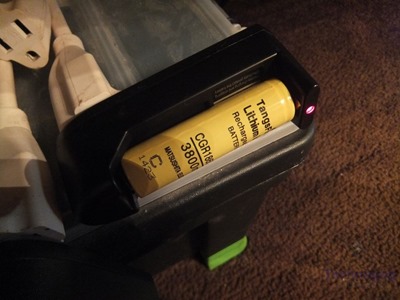 So for testing I played with the laser. Yes it's a green laser and it can be dangerous to your eyes, don't worry I was careful, and it's really only dangerous if you're looking right at it, but I also have red goggles to protect my eyes.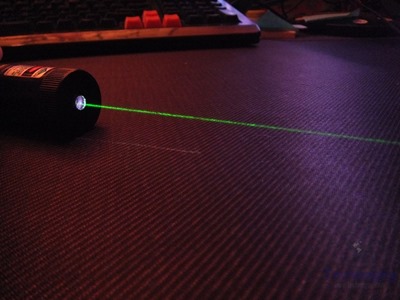 The laser is visible in room lighting and very visible in the dark. My kids said it looked like a light saber, and it kind of does really in the dark. It's more than bright enough to light up a dark room if you hit a white or light surface.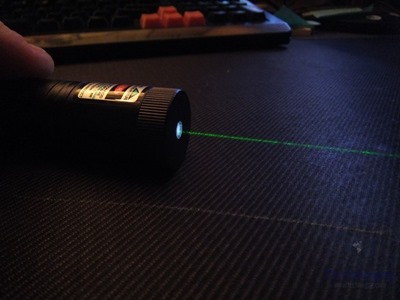 My dog and cats love it of course, my one dog especially, she chases it all around.
Battery life is very good, I've charged it once, the day it arrived, and I've been playing with it off and on for about two weeks now and it's still very bright and going strong.
Conclusion
Most people expect lasers of this type to burn, but this one doesn't and I was kind of sad about that honestly, but other than that the laser is well made and it's very bright.
The battery life is excellent overall.
The main issue is the included keys, they're very flimsy and I'm afraid they'll break and and then you won't be able to use the laser anymore as you need the keys to turn the power on and off.
The laser is very inexpensive and it even includes a battery, the kit is worth it in my opinion, as long as you're careful with the keys.
Pros:
+Very bright
+Long battery life
+Well made overall
Cons:
-Doesn't burn
-Keys are flimsy and easily bent
| | |
| --- | --- |
| Grading | Scores Out of 10 |
| Overall | |
| Design / Aesthetic | |
| Value / Price | |
| Performance / Usage | |
Disclosure: This product was given to us for review by the company for review purposes only, and is not considered by us as payment for the review.
To learn more about our review policy please visit this page HERE.