I've got something different for review today, but it's from a company that you've most likely heard of, V-Moda. The product is ear plugs, yes actual ear plugs like those you use to protect your ears from loud noises. They are called Faders and I have to say they work very well. I have many pairs of ear plugs floating around as I do a lot of work on my home, using a circular saw or other tools that make loud noises require the use of ear plugs or you'll end up with your ears ringing. Ringing in the ears is not a good thing as I'm sure you know, the same thing can happen at a concert as well with the loud music. These ear plugs from V-Moda are the nicest set I've ever owned and I know they work as I had the chance to put them to use over the weekend.
Specifications: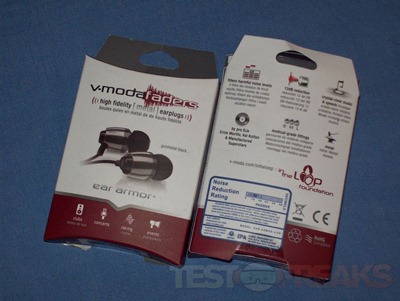 When you open it up you'll find a plastic tray with the Faders in them and different sized earbuds, along with a small advertisement.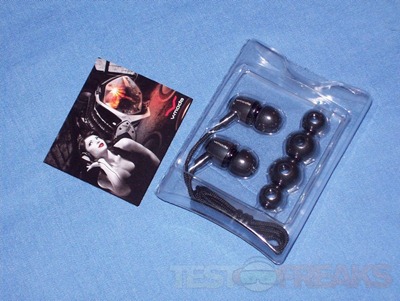 When you unpack everything you'll find the Faders are actually attached to each other. The earbuds are sized small, medium and large, with the medium ones already on the Fader for you. The cable is rather thick and braided so it should hold them in place fine for you.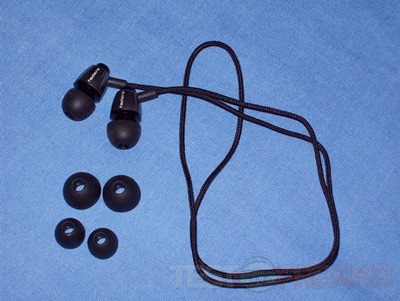 These aren't you're average ear plugs, these are metal and they resemble V-Moda earphones really. One side has the V-Moda logo and the other has the Faders logo.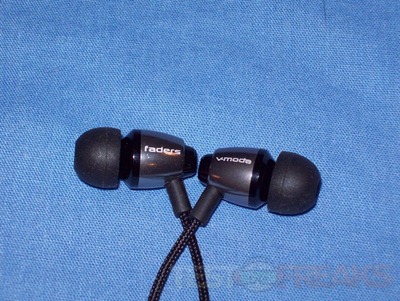 If you take off the earbud you'll see what looks like a speaker actually, I was really surprised by seeing this.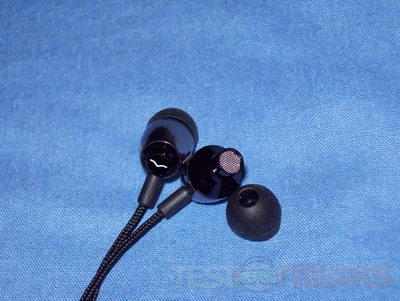 It just so happen over the weekend I had to do some work on my house. The cellar door needed some re-working, the outside door where the weather hits it. The company who did the work before we moved in didn't use the treated wood, still it lasted about 10 years before rotting to the point it needed replaced as it was partially protected from the weather by the door itself. Winter is coming and it needed done so I set about it as I didn't have much of a choice. I had to rebuild the frame, not all of it, just replace the rotted 2x4s. If you've ever hammered a nail in an enclosed space, you'd know it can make a sharp ping sound that can be annoying and hurt your ears, at least it hurts mine, I'm not partial to loud, high pitched noises. I also used a circular saw which can be very loud, so for both of these the V-Moda Faders came in very handy to protect my ears.
I like the cord that goes between the Faders as you can take them out and let them just hang around your neck, this way you can't lose them.
As far as comfort, they're very comfortable for long periods of time. I found the medium sized ear buds were just right for me.
The sound level while using the Faders is low, but not very low. They do block out a lot of the sound, but you can still hear conversations and other noises around you and it's clear, and not muffled as much as you'd expect.
Conclusion:
The V-Moda Faders don't completely block out sound like other types of ear plugs, but they're not supposed, they're made to reduce the sound enough to protect your ears but allow you to still hear things clearly.
I think they work very well at protecting your ears from loud noises, be it a concert or construction.
The Faders are very well made, and comfortable to wear for long periods of time.
V-Moda is a company that makes quality earphones, so it's no surprise that the Faders are of the same high quality. if you're looking for a decent set of ear plugs then look no further than the V-Moda Faders.
Pros:
+Very well made
+Different sized ear buds
+Comfortable for long periods
+Work fine at keeping noise out, but you can still hear
+Cord so you won't lose them
Cons:
-None really
| | |
| --- | --- |
| Grades: |   |
| Overall | |
| Design | |
| Performance | |
To learn more about our review policy please visit this page HERE.