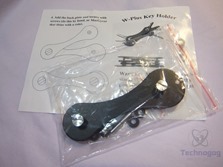 They say that imitation is the sincerest form of flattery but in my opinion there's just too many copies of great products out there that just don't help anyone but the people who created the copy. Key organizers have become popular and they are very useful but not all are made equal, some are better than other and when it comes to the one I have today for review from a company called W-Plus, all I have to say is don't waste your time and get the real thing. Read on to learn more…

Specifications and Features
The parts consist of two metal plates, two screws, two screw posts, two extensions and eight spacers.
There are two metal plates and one has a hole in it so you can attach a ring to it for your key fob or other keys etc. The two plates are supposedly made of aircraft aluminum but they're very flimsy, you can bend them without putting much pressure at all on them, I used two fingers on each side and they bent. They're just not very sturdy really and the paint seems to come off easily as well.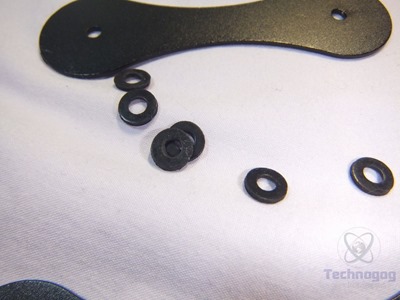 Assembly involves putting an equal amount of keys on each side and if you don't have an equal amount you can use spacers to even it out. You can use the spacers between the keys or not when assembling the organizer, I tried both ways, with and without the spacers and neither seemed to work. I should also note the spacers are tiny, I ended using tweezers for the spacers as I got frustrated trying to pick them up with my fingers. I tried to assemble this following the instructions several times and it just never seemed to work correctly, to loose, to tight, could not get it just right. When I made it loose enough to be useful or easy to use it would just keep getting looser and looser and then eventually just fall apart and my keys would be everywhere. If I made the keys tighter it would just be too hard to actually get the keys out and use them, but at least it stayed together.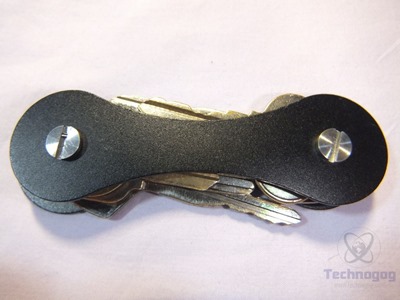 Conclusion
I wanted to like the W-plus key organizer but it just wouldn't work correctly at all, it wouldn't stay together and it's made of inferior materials. I spent too much time trying to get this thing together and to work correctly I took it apart and put back together numerous times and even tried various different keys and different orders of placing them in the organizer,nothing I did would make it work correctly.
Bottom line here is, just get a real, name brand key organizer and you'll be much happier overall.

Pros:
+Inexpensive
Cons:
-Thin and flimsy
-Doesn't stay adjusted
-Falls apart after just a few uses
-Copied documentation from other company
-Hard to assemble
| | |
| --- | --- |
| Grading | Scores Out of 10 |
| Overall | |
| Design / Aesthetic | |
| Value / Price | |
| Performance / Usage | |
To learn more about our review policy please visit this page HERE.