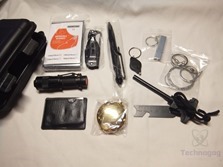 Camping, hiking, fishing, hunting, driving or just lounging around the house, you never know when an emergency will come up so I like to be prepared. Up for review today I've got the Wild Frontier survival kit and it has ten useful items to have in case of emergency. Read on to learn more…

Specifications and Features
Wild Frontier Professional Survival Kit with wire saw & survival blanket
Professional survival kit with wire saw, survival blanket, luminous compass, folding knife, butterfly head flint, steel with measure and bottle opener, tactical pen with tungsten tip for smashing glass, weapon etc, torch with panoramic and precise beam, key ring flashlight, aluminum whistle, 11 function credit card tool with can opener, knife edge, screwdriver, ruler, bottle opener, 4 position wrench, butterfly wrench,saw blade,direction ancillary indicator, 2 position wrench & lanyard hole. Perfect for camping, hiking, fishing, hunting, cycling, in the car, emergencies, natural disasters and perfect as a gift for any outdoor type.
Perfect for outdoor sports, camping, hiking, backpacking, hunting, fishing, cycling, emergencies, natural disasters, zombie apocalypses and more! An essential component of any backpack and also just a cool thing to have, even indoors!
Keep one in the car in case of emergency. Tungsten tipped tactical pen will break glass if you should find yourself in a car underwater. OK, it doesn't happen everyday, but it's important to be prepared for every eventuality. It will write on virtually any surface. Can also be used as a defense weapon. Airplane grade metal body and strong clip. Ink and ballpoint are not affected by extreme temperatures.
Luminous compass. We're all nomophobic these days, that is, scared of being without a cellphone signal. Columbus never used Google maps. And this classic style compass doesn't need charging! Credit card tool with can opener, knife edge, screwdriver, ruler, bottle opener, 4 position wrench, butterfly wrench,saw blade,direction ancillary indicator (floating compass), 2 position wrench & lanyard hole. Wire saw will cut small branches for firewood. Very loud aluminum emergency whistle.
Very strong and sharp stainless steel folding knife for hunting, fishing etc. Emergency blanket doubles as a shelter and retains body heat. Key-ring flashlight and strong, adjustable and very powerful torch panoramic to narrow focus beam. (One AA battery not included) Ferrocerium flint and steel that will strike even when wet. Butterfly handle for easy use. Steel also has measure and bottle opener. The means to make fire anywhere you go.
Lightweight, compact and portable, this kit will fit in a jacket pocket and won't take up much space in your rucksack. It even has lanyard loops so can be worn round your neck. Highly durable plastic box that is both waterproof and shockproof. Locks tightly with no chance of anything falling out. The whole kit is professional standard and the quality is higher than many kits that are selling on Amazon. Everything you need for outdoors short of a tent and sleeping bag in one box!
Price: $25.99 (from Amazon at time of review)
The Review
Let's start with a video unboxing and move on:
The Wild Frontier survival kit comes packaged in a padded plastic box that actually has a rubber seal inside of it to keep the water out and four flip locks to keep everything secure inside. There's plenty of stuff in this kit and I'm going to look at each one individually.
The white that's included is very loud, it's a solid piece of aluminum and it has two sides to it making it much louder. It's very well made, solid and sturdy and it has a key ring on it.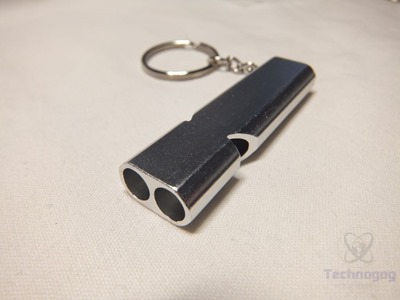 There a wire saw included which feels heavy duty, it's about 28 inches long with thick rings on the ends. The wire itself is twisted and braided with what looks like tiny teeth on it so it should cut better than a regular wire saw would.
The LED flashlight is the common style these days, it uses a single AA battery and can be adjusted from spot to flood by sliding the front section forward and back. It has a tail switch and the light has modes for high, low and strobe by pushing the button.
A credit card sized multi-tool is included which is sort of a survival kit all in one really. It has a can opener, knife, screwdriver, ruler, bottle opener, four position wrench, butterfly wrench, saw, direction indicator, two position wrench and then there's a hole for a lanyard or key ring.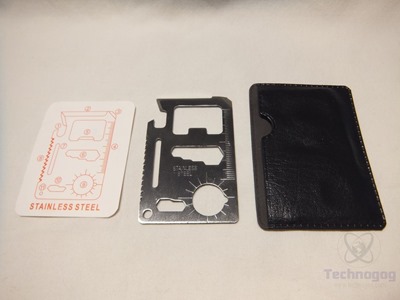 The included knife is actually neat, the lock for the blade is the clip on the back. The knife all made of metal and it does have a clip on the back to attach to your belt or backpack.
The flint steel or magnesium bar has a nice large handle on it for easier use and it produces nice large sparks. The scraper for the flint has a ruler on it and a bottle opener and it's attached to the bar handle with a nylon strap so you can use it and not lose it.
GPS won't always work in the event of a disaster or dead battery so a compass can come in handy. The included compass looks very nice with its brass housing. The outer ring, tip of arrow, and center point all glow in the dark so you can even use it in the dark. It seems well made and it seems to work just fine, it points North.
My favorite part of this kit is the pen, yes it writes fine but it's also a glass breaker and it can be as a weapon for self defense. The pen is heavy and it's well made of solid metal with a good grip on it and a clip for your pocket. You can unscrew the pen and replace the ink as well.
Included in this kit is an emergency blanket as well, it's a common product but one that will work well in an emergency for sure. The blanket is 130cm x 210cm or about 51 x 86 inches which should be fine for an adult.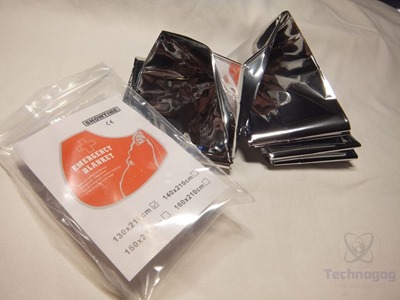 The last thing included is a small keychain flashlight with a single LED on it but sadly it doesn't work, it arrived non-functional.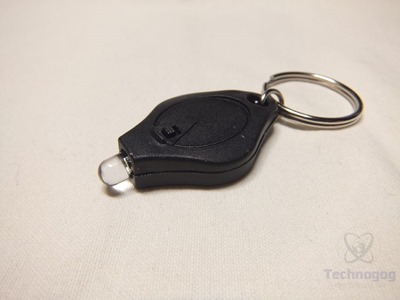 Conclusion
The Wild Frontier survival kit is great product to have around the house or in your car for emergencies, and it also be great to take hiking, camping or hunting.
There's plenty of useful items inside of the waterproof padded box that the kit comes in, items that can surely come in handy in an emergency.
This kit would make a great gift for the outdoorsman in your life or just something to keep in your car for emergencies.

Pros:
+Lots of useful things included
+Carry box to hold everything
+Numerous uses
Cons:
-Mini flashlight dead on arrival
| | |
| --- | --- |
| Grading | Scores Out of 10 |
| Overall | |
| Design / Aesthetic | |
| Value / Price | |
| Performance / Usage | |
Disclosure: This product was given to me for review by the company for review purposes only for free or at a discounted price.
To learn more about our review policy please visit this page HERE.