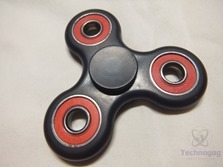 Spinners, fidgets, fidgets and spinners, whatever you want to call them you can't deny they're popular, they seem to be everywhere so why not review another one I figured. Today for review I've got a spinner from a company called Xspin and this one looks like the last one I reviewed but it spins a lot longer. Read on to learn more….
Specifications and Features
Fidget Spinner by XSPIN  EDC Hand Spinner Toy – Great for Anxiety and Stress Relief
INCREASE FOCUS – Great Toy for ADD & ADHD Sufferers. Smooth and Satisfying Spinning Motion
RELIEVE STRESS AND ANXIETY – Relieve Stress and Anxiety Instantly
SUPERIOR PERFORMANCE –  Low Tolerances and Very Stable at High Speed – Average Spin Time: 4 min.
PREMIUM QUALITY – Premium Quality Plastics and High Speed Stainless Steel Center Bearing
PORTABLE AND CONCEALABLE – Small Enough to Carry in your Pocket – Rugged and Durable Design, No Oil or Maintenance Needed, Use it Right Out of Box
Price: $8.99 (from Amazon at time of review)
The Review
Let's start with an unboxing video and it's a review as well with demo of the spinner:
The Xspin spinner comes packaged in a white box and inside the spinner itself is in a plastic tray for protection during shipping.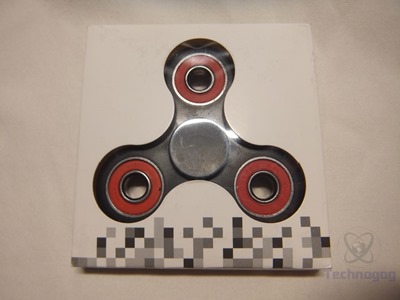 The spinner is black plastic and the bearings have red comes on them making a nice red and black color scheme.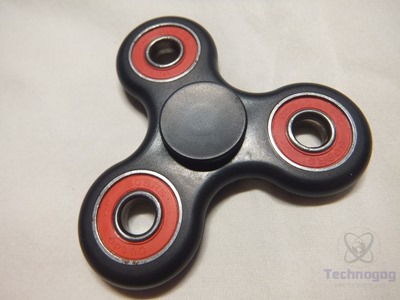 The side bearings are 608RS style but they don't move well at all, I guess it doesn't matter much though as it's the center one that you really want to spin the most.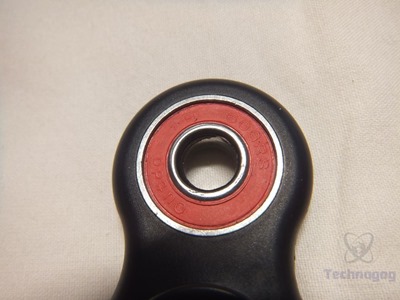 The center caps come off to reveal the bearing which is built right into the spinner. You can't remove the center bearing. Personally I like being able to remove all of the bearings as I print spinner on my 3D printer and I can swap out bearings to re-use in other spinners.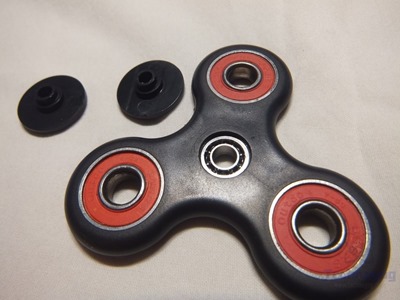 I'm sure everyone wants to know how long it spins right?
Specs say average spin time is 4 minutes and that's impressive I think. I spun it several times and I averaged 3:30 for spin time but I did get it to go up to 3:56 at the longest. Three and half minutes is impressive for sure, but if you really spin it hard you can get four minutes. My kids tried and they couldn't get that long of a spin, but they did get the 3:30 average.
Conclusion
The Xspin fidget spinner is decent I think, and I know kids will think it's a good spinner as my three kids do.
The side bearing don't move well at all, not sure how important that is though.
The center bearing can't be removed, but it does off excellent spin time.
Pros:
+Seems well made
+Long spin time
+Competitive pricing
Cons:
-Bearings very hard to remove
-Side bearings barely move
-Can't remove center bearing at all
| | |
| --- | --- |
| Grading | Scores Out of 10 |
| Overall | |
| Design / Aesthetic | |
| Value / Price | |
| Performance / Usage | |
Disclosure: This product was given to me for review by the company for review purposes only for free or at a discounted price.
To learn more about our review policy please visit this page HERE.