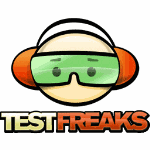 Ok, so the contests here are over for this month, and I've not got shipping info for two of you yet. I've still got one more Samsung phone to giveaway, and we're still running the giveaway on our Facebook page too!
The winner of the Samsung Gravity 3 was 'sky' you need to contact me with your info, I emailed you but never heard back.
The winner of the Smiley was 'Hannah Wise', same thing here, contact me with your shipping info please.
The winner of the Samsung Flight II was 'Asya'
All of you can email me your shipping info at kbrozio @ technogog.com
I've just emailed all of the winners again, so if you didn't get the email, there's mine right there to contact me.
And stop over here to learn more about how to win one of the 13 Speck Products we've got to giveaway: https://technogog.com/contest/speck-products-giveaway/
Stay tuned for another phone give away in the coming weeks.