Bond, James Bond, well not really but Steam game giveaway this week is a game based on a book which takes inspiration from Iam Flemming's James Bond. This weeks giveaway is The 39 Steps and it is what I guess you could call an interactive book maybe, but it is  an adventure game and from what I've read it's gotten great reviews from users on Steam. I personally have it but haven't played it yet, I've just got too many games. Anyway, read on to learn what you have to do with win..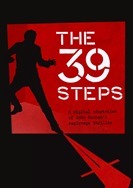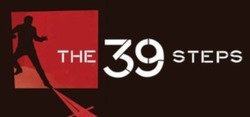 Prepare to experience the original man-on-the-run thriller in a completely new way. This is a digital adaptation of John Buchan's incredible book (inspiration to Ian Fleming's James Bond!). Be transported back to 1914 London, where Richard Hannay finds himself framed for a murder he didn't commit. Now he must escape the Capital and stay alive long enough to solve the riddle of The Thirty-Nine Steps. There are secrets to be discovered, locations to be explored and – above all – an incredible tale to be told in this ground-breaking interactive novel.
Key Features:
A new form of entertainment, merging the worlds of literature, gaming and film into one visually stunning storyline.
Faithfully constructed using the original – and best-selling – John Buchan text, first published in 1915.
Hundreds of hand-painted digital environments, and authentic materials from 1910s Britain.
8 different storytelling mechanics, 25 collectible items and 16 awards to be unlocked.
An original soundtrack by Si Begg and theatrical voice performances, including Ian Hanmore, Greg Hemphill and Benny Young
Created in Unity4, with a playtime of 5-8 hours.
Steam link: http://store.steampowered.com/app/234940/
One winner will be picked at random via Rafflecopter random pick system when the contest ends.
Contest runs Sunday to 12:00 AM Sunday, winner announced Sunday following contest end.
The game code is for Steam so you must be a Steam user to use the code or you must install Steam.
You have to do three things to enter to win.
The usual: Like us on Facebook and Follow Us on Twitter.
This week I added something different though, I want you to tweet about the contest so everyone else can get a chance to win as well. This one you can do once a day actually so you can get more entries that way!
.