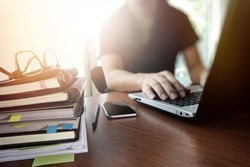 Your website is fine. It functions well, it looks okay – it's fine. However, if you are trying to do something with your site, like sell a product or change the world, fine isn't good enough. Fortunately, even if you aren't a professional web developer, you have the power to transform your site from fine to amazing in the space of a single afternoon. Here are 10 fast, free, and fantastic ways to make your website way better than fine.
1. Use Big Photos
For months now, one of the most popular web design tricks has been to set a huge, high-quality image as the background to a site's homepage. Large images demand the attention of the site's visitor, especially if they are beautiful and related to the site's goal. You can find dozens of websites devoted to providing free, high-quality stock images; here is just a small sampling:
· Unsplash
· PicJumbo
2. Think Responsively
Your site's visitors aren't just coming from traditional desktop and laptop computers; in fact, it is much more likely that they are using a wide variety of devices, including small-screen mobile devices that will display your website quite a bit differently than you intended. Done right, responsive design allows your site to change with the screen size, becoming functional and visually appealing on all devices. Responsiveimg is a free tool that helps you create responsive images on your site, and you can read free tutorials online to learn other responsive design techniques.
3. Rethink Color
You might not be colorblind, but if you have ever worn brown shoes and black pants, you can't trust yourself to choose your site's color scheme. Instead, you can use a free palette-maker like Paletton.com to better understand which colors look good together.
4. Add Texture
While flat design saw a momentary popularity after the release of Windows 10, most web users are bored of textureless websites. Thankfully, it is easy to create repeating patterns or add texture to your site using Subtle Patterns, which boasts a huge library of downloadable textures. An even simpler texturing tool is the Noise Texture Generator, which only requires you choose a color (perhaps from the palette you created above) and download the repeating pattern.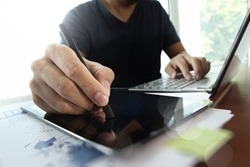 5. Add Animation
Animation continues to impress people, whether it be computer-generated or hand-drawn. Even if you don't have the skills of an illustrator, you can add short animated clips to your site using this fast, intuitive, free animation maker. Videos can introduce your site, tell your story, or provide reviews or how-tos using unique animated characters you design, captivating your audience like you never expected.
6. Customize Your Fonts
Even enormous brands like Walmart and Google have changed their logos in recent years to appeal to public feelings about font. The fonts you use on your website might not be appropriate considering your marketing style – or it might just be good to make a change. Like with images, there are hundreds of sites that provide web fonts, but some of the best are Google Fonts and Font Squirrel.
7. Provide Floating Navigation
This is an element that first appeared on mobile sites, but users enjoy the convenience of nearby navigation so much that many sites have adopted it for all devices. To prevent the navigation bar from blocking content, you can substitute text for small, meaningful icons, which can be found for free from Flat Icon. While you're at it, you might also include a floating "back to top" link – another user favorite.
8. Include Your Social Media
Your website has related social media profiles on the biggest sites – Facebook, Twitter, Pinterest, Instagram – but your site's visitors won't know that unless you tell them. Most social networks provide their own social media toolbars for you to install on your site, so you can encourage visitors to share as soon as they see your content.
9. Move Your Social Media Links
Then again, your social media might just be a problem. On smaller screens, social media links can easily block content, frustrating mobile users to no end. Floating toolbars aren't as vital for social media as they are for navigation, so if you have to choose one, you should opt for the latter.
10. Mention Affiliates
The importance of link building is lesson two in SEO 101, but the link-building street goes two ways. You should include a section on your site that contains links to similar websites or brands you have worked with in the past. Your site's visitors will appreciate having suggestions for further browsing, and your affiliates will appreciate the boost to SEO.