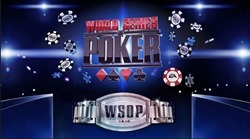 Online gambling provides a great way for players all around the world to engage in betting activities and generate payouts. While most people will already know about online casinos and the services they offer, there are also other ways in which gambling can be enjoyed. One is through simulated gambling video games that can be accessed online.
These are apps that can be downloaded to mobile devices and PCs to allow players to experience a virtual gambling setting. No real money is used with these types of gambling games as they are strictly for entertainment purposes.
Another way to enjoy gambling is through in-game options. There are a number of video games on the market that have a gambling undertone and as part of these games, players may be able to engage in gambling activities. Players can enjoy games like poker, roulette and blackjack to earn extra items that will help them through the game. While gambling in games is not a way to generate real money payouts, this option can help players progress through video game levels, earning coins, items and even opening new levels and worlds.
The mini gambling games that are found in some video games and apps will enhance the playing experience and offer a taste of the gambling life. These games may not offer payouts like playing in a casino, but they can help with game advancement by unlocking levels, reaching achievements and providing extra coins to make purchases.
Social Media Gambling Fun
Social media apps are a great way to enjoy gambling without having any financial risk. There are tons of games that can be played on sites like Facebook, including Texas Hold Em, the WSOP, World Poker Club and more. With these games, players can enjoy a realistic experience and can play poker with some of the best players from around the world.
Playing for fun with social media games is one way to enjoy the thrills of gambling without having to put up any cash. While these games will not offer anything monetarily in return, they can provide hours of entertainment and can even be used to sharpen game skills for when players do play online for money.
With thousands of players enjoying these virtual games, players will find they can enjoy all the same features, betting options and excitement of a live money game, without the risk of losing a single penny. Social media games provide a unique way to gamble online without risking any financial losses. The games can prepare players for when they do decide to start wagering real cash, such as when they visit an online casino.
Play for Cash Winnings
Gamblers from all over the world will be interested in making money when they play their favorite casino games and with great online casinos operating, it is possible to place wagers and collect payouts. Sites like PlayOJO offer a great array of games, from slots to the most popular table and card games. At this online casino, players can spin the OJO Wheel to win free spins and can benefit from a free spins welcome offer.