Technologies are constantly developing, and these changes could not but affect education. Even those people who strongly object to such a massive expansion of various gadgets and devices admit that they are our future. Thus, the earlier kids get to know how to use these modern developments, the better.
Today, educators strive to transform the industry so that it could become more technology-friendly. They implement special classroom tools for students to apply teamwork, multitasking, problem-solving, and other skills in a new, technological reality. At the same time, modern technologies allow teachers to be more student-oriented and effective while minimizing their paperwork and automating processes.
In this article, we are going to discuss several most popular classroom technology tools that are worthy of your attention in 2020.
IORAD
With the popularity of distance learning increasing rapidly, such tools as IORAD are very helpful in explaining key points to a virtual audience. For example, it is pretty easy to give a History lesson online. Yet, it takes special skills and equipment to deliver numerical information during Math or Physics lecture.
IORAD helps you create interactive online tutorials that show your audience how to do things on the screen. Therefore, you can literally record a lesson explaining key ideas while demonstrating how things are actually done on a screen.
Why is this technology a revolutionary one? Because both teachers and students working on a distance can submit their responses in writing. This provides teachers with an opportunity to have a roundtable discussion online that facilitates participation. In the end, the program generates participation reports.
Creatibility
This is a collective name for several tools for classroom that make the arts more accessible to users with certain disabilities. Given the fact that education is getting more student-centered, such technologies help in meeting everyone's individual learning needs.
These tools include a keyboard, a canvas, and a special device called Body Synth. They are rather experimental but have a promising future. A keyboard helps students play using their body, face, mouse, or keys. A canvas allows them to draw by simply moving their faces. Body Synth reads body movements and serves to create music.
Creatibility is likely to undergo lots of upgrades in the nearest future. At the same time, these tools are ready for implementation even with limited features. They are interesting for both students with disabilities and those who do not have them.
Trello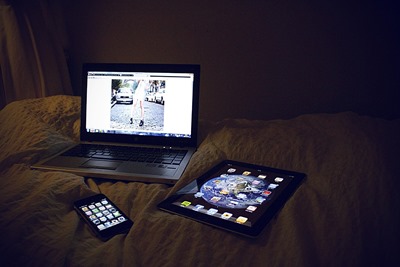 Technologies like Trello help students stay together even when they are apart. This is an amazing tool that helps multiple teams coordinate their activities and share initiatives in a handy and convenient way.
As classroom technology, Trello helps students and teaches in project management and communication. It is especially useful for the ability to create boards and cards, delegate tasks, and discuss implementation strategies.
Overall, Trello is pretty popular among writers. Whenever you order essay writing service, the communication between the team is likely to be done via Trello.
Headspace
Modern students find it hard to concentrate because there are lots of distractions coming from smartphones, TV and top tech blogs. Luckily, modern technologies provide a solution to this problem too. Headspace helps teachers increase students' attention span, prevent their exposure to irrelevant topics, and decrease distractions during class.
Headspace is designed to provide students with breaks that they need from time to time. At the same time, it teaches them to be mindful when they do their homework or attend a class. Most importantly, Headspace can bring students to the right state of mind while facilitating their comprehension and concentration.
BreakoutEDU
One of the most popular education tools for students promotes learning through gaming. This instrument helps children practice teamwork while completing assignments that the teacher assigns. Also, there is always a place for healthy competition in this tool.
BreakoutEDU is brilliant for tracking each team's performance regardless of the assignment type. Moreover, at the end of each game, the program will provide a more detailed look at each member's performance and contribution.
Overall, this tool can turn learning into a fun and interesting process with team-building activities. Such involvement has proven to have a positive effect on students' academic performance and engagement.
Final Words
Education is evolving together with technologies. That is why the classroom of the future will look entirely different from the one we are used to. Now, we are amused at certain technologies, but the following generations will take them for granted. That is why the earlier we introduce technologies to our kids, the better they will be prepared for the workplace of the future.
Luckily, there are lots of hands-on classroom tools that are being implemented in every educational setting. Their value is recognized by teachers as well since all these tools make their work more efficient and maximize their outcomes.