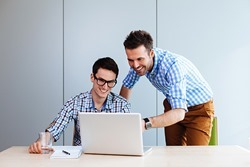 Workforce management becomes more challenging in two scenarios: a large number of manpower and the presence of remote employees. While many systems and strategies were already devised to efficiently address the need to manage a large workforce, keeping track of remote employees effectively remains a puzzle to many businesses. As well, the present work environment packed with distractions and ways to manipulate tracking systems add up to the predicament. However, with the use of mobile workforce management software, some businesses are able to bridge the gap between monitoring challenges and productivity.
Mobile workforce management provides employers with real-time information on the activities of field workers and also serves as a conduit for data transmission. With the availability of smartphones, laptops, and tablets; effective field management is achieved without massive cost. Today's software has become more reliable and are able to provide more accurate insights and thus, adds more value to any organization with field extensions.
Using a mobile workforce management software is a must for every business with field employees. Here are the top reasons why.
1. Efficient Workforce Management
The primary benefit of mobile workforce management is the elimination of problems concerning field work performance and logistical needs. It removes concerns on field activities that are unsupervised because everything is monitored in real-time. With it, many processes can be minimized, if not eliminated, without sacrificing productivity and quality. Month-long and week-long paper-based reporting processes are also reduced to hours.
2. Increase in Productivity
Since laborious monitoring work and time-consuming office reporting from the field is unnecessary, businesses can focus on other things and field workers can be assigned remotely. Paper-based processes can now be omitted, eliminating a big hurdle in productivity. Through data analysis of work performance and reliable real-time information on field performance, employers are able to plan, assign, and schedule works easily.
3. Significant Cost-Reduction
Traditional field workforce monitoring and management entails a great cost to any business. Logistical and manpower considerations take a big bite off operational costs. With mobile workforce management, such costs can be significantly reduced. The approach doesn't require additional on-site hardware and the software is affordable.
4. On-time Data and Accuracy
There are two main types of data that is delivered through the mobile workforce management software: data on field employee activities and data reports on the field necessary for business operations. As to field employee activities, the system serves as a monitoring system that provides information on tasks being performed, the actual location of the employee and the need or not of overtime work. With report data, accuracy is achieved since it is directly delivered in real-time with the assurance that they were gathered by the field worker according to standards.
5. Risk Reduction in Field Work
Businesses whose field employees work in risky areas can greatly benefit from the system. Mobile workforce management with GPS features provides reliable information for risk assessment and identification. For field workers, it serves as a communication device which can also be utilized to record condition and location when encountering hazards.
These and more are the reasons why a business should invest in a mobile work management software.  Utilizing it is a smart move that must be done as soon as possible.