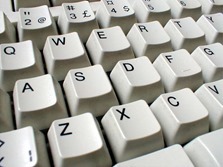 Operating your own e-commerce site can be an exciting experience that connects you with customers around the world and earns you a nice chunk of change. But with so much competition out there from small vendors and e-commerce giants, how will you contend with an already crowded marketplace?
While some virtual store owners compete on price or choose to offer aggressive discount and coupon deals, there is another option to attract online customers — niche marketing!
It's true that huge e-commerce sites market nearly every product imaginable, but there is something that they don't have, your unique personality. Think about marketing unique, homemade or niche items through your store to develop an exclusive brand persona that better engages your customers. Below are a few examples to get your ideas moving:
Box & Bundle Subscriptions: Box subscriptions have gotten pretty popular in recent years. Each month consumers receive a package filled with dog treats, specialty beers, fandom supplies, makeup kits, gifts for him or her, sports memorabilia and more; typically related to the season at hand. This is fun for consumers because they get a new box of cool stuff each month and e-commerce store owners get a guaranteed sale every few weeks! Take the opportunity to experiment with your boxes. Will you offer past bundles to curious shoppers? Or will you limit the products so only committed customers can buy them? It's up to you.
Festival Clothing & Gear: It's no secret that Millennials are reliable shoppers and the target demographic of assorted brands around the world; and one of the activities Generation Y is passionate about is music festivals. Twenty-somethings spend big bucks on fashion and festival gear. Want to cash in on the trend? Consider selling colorful clothing, pop culture accessories, body paint, glow toys and more. If your goodies are good enough, your shoppers will spread the good news about your store by word of mouth. Hurray for free advertising!
Personalized Gifts & Goodies: E-commerce websites are a wonderful place to find gifts for friends, family members or that special someone, and shoppers know it. Why not give your buyers the option to add a little personality to their purchase? For a nominal fee, offer to inscribe a name, date or quote to your goods. This is a simple way to earn a little extra income on your outgoing orders and is guaranteed to leave your customers feeling happy and appreciated.
DIY & Vintage Finds: Many people create an e-commerce site via platform providers like Shopify, to host their own projects. Similarly, vintage products can be hard to find, making them extra valuable to the savviest shoppers. Beat the competition by hosting products that cannot be found anywhere else; especially if they are your own handy
work. If you craft or sell quality products, you will likely see the same customers come back again and again.
Make It Pop Culture: Believe it or not, people love walking around with their passions on their sleeves (sometimes literally). Science fiction and fantasy fans regularly snatch up collectible items with featuring their favorite characters, while sports fans search for apparel with the names of popular players and their team colors. Isn't it time you tapped into this already vibrant fan base?
Don't sell yourself short. Get creative with your products, marketing and brand personality to attract dedicated online shoppers.