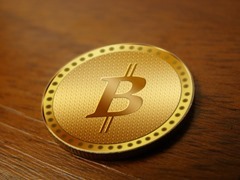 Internet gambling is immensely popular today and pretty much anyone has a pretty good idea about its benefits and shortcomings. While there are few things that can still surprise prospective players, Bitcoin gambling is still uncharted territory for many gamblers. The advent of crypto currency took many by surprise, but the best UK casino operators were among the first to embrace its benefits. Today, there are many operators accepting deposits in Bitcoin and this short guide can help players smoothen the learning curve.
What is and how to use Bitcoin?
Bitcoin is the most popular digital currency in the world and the first choice for those who fancy peer-to-peer payments online. It can be mined or purchased with real money and nowadays it is widely accepted at many online casinos. Subject to ample price swings in recent years, it doesn't exist as a physical entity, but it works just like fiat currency.
Players need to set up a wallet where the crypto currency is stored and the obvious choices are online, software and hardware wallets. The next step is to actually purchase the Bitcoins and this can be done via credit and debit cards, cash or wire transfers. There are plenty of respectable websites where crypto currency can be bought and sold, so players are advised to choose them. A little research goes a long way and once gamblers make the first transaction, they'll have no problem in repeating the process.
Why should you gamble in Bitcoin?
Just because crypto currency casinos exist, doesn't mean that players should blindly embrace them. There are strong reasons in favor of choosing Bitcoin casinos and we have highlighted the most important ones:
These two notions are seemingly contradictory when it comes to online gambling, but it is possible to keep your activities private while enjoying full transparency. On one hand, players can deposit, gamble and cash out without leaving a paper trail, therefore their online activities stay private. At the same time, the games are provably fair, which means that players compete against a decent house edge.
Bitcoin casinos allow players to make instant deposits, just as they would if they chose a traditional gambling operator. Cash outs are also faster than traditional payment methods, including e-wallets and crypto currency transaction fees are also lower. Last but not least, players don't have to share personal details, such as credit or debit card information, so these financial instruments are safe from hackers.
Most online casinos accepting currencies are new, therefore they are at a disadvantage from casinos who have a long and impressive track record. In order to make up for this deficiency they are highly motivated to offer bigger welcome bonuses and more generous promotions. Players are more likely to receive bigger amounts when making the first deposit, reloading their account or signing up for ongoing campaigns.