Android – I am sure that most of you tech savvy readers know what it is, and what impact it may have on the future of mobile computing. For those that do not know the details, Android is an operating system  with its roots in Linux. Google bought the original Android OS, and since  has been turned over to the Open Handset Alliance.
The Android distribution was unveiled on November 5. 2007, and Google followed up with a release of the code under the the free and open Apache License. As you would expect, a free OS that has the backing of a name like Google would soon find its way into many devices, and that has definitely been the case.
In fact, there are so many new devices on the market and soon coming out that it is hard to keep track of it all. We thought it might be good to take a look at some of our favorite Android devices, and we have a warning for you – they are definitely not all smart phones.
Acer Liquid A1
The Acer Liquid A1 is a 1Ghz Snapdragon powered smartphone running Android 1.6. The phone includes a SD card slot and features Acer's custom Spinlets UI interface to spice things up a bit.
Archos 5 Internet Tablet
Archos, no stranger to media players and portable content, introduced us to its Archos 5 Internet Tablet. The Archos 5 runs on Android with a customized interface. The Device gives you a web browser and a variety of ways to enjoy your media.
Barnes And Noble NOOK
2010 is shaping up to be the battle of the ebook readers, and book giant Barnes and Noble has its own entry into the foray. The Nook is an Android based reader that features a dual e-ink / color LCD screen along with SD card slot for storage and integrated wireless connection.
General Mobile DSTL1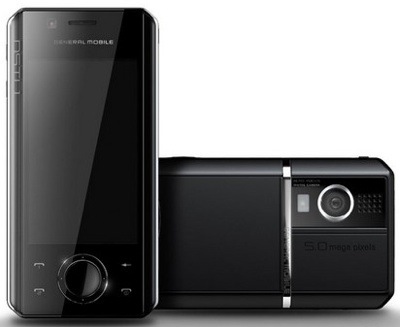 General Mobile's DSTL1 smart phone is Android powered, and features a rich amount of goodies in a mobile package. Among the features are a 5MP camera, WQVGA touch screen display and interesting dual SIM capability.
HTC Droid Eris
The Droid Eris is an Android smart phone from the smart phone manufacturing giant HTC. The slim design offers a multitouch screen, giving you the ability to pinch and zoom. The Android version is 1.5, but the lack of a file manager takes points away from the otherwise interesting package.
Google Nexus One
Google is not about to let everyone else run off and make smart phones with their OS without joining in the fun, and so they too have an Android based smartphone. The Nexus One sports a 3.7 inch 800 x 480 AMOLED screen, 5 MP autofocus camera, video recording capability, and more, all in a 120 gram package.
Motorola Droid
The Motorola Droid is an Android based smart phone from Motorola that is distributed exclusively by Verizon in the States. The device sports a 3.7 inch 854 x 480 screen, micro SDHC card slot, and a sliding mechanical keyboard. The device is powered by a Texas Instruments OMAP 3430 processor. The Droid – whose name is actually licensed from Lucasfilm, runs Android version 2.0.1.
Acer Aspire One AOD250
Android is not just for smart phones, as the Acer Aspire One AOD250 proves. The AOD250 is a dual boot netbook which can run both Android and Windows. The device can boot into Android in under 20 seconds, making it a great way to get information from the device without having to wait for the heavier operating system to load.
Samsung Behold II
The Samsung Behold T939 is an Android based smartphone for carrier T-Mobile. The phone sports Samsung's TouchWiz interface, and had a 3.2" AMOLED touchscreen. Features include a 5 MP auto-focussing camera and micro-SD card slot.
Dell Streak Android Tablet
The Dell Streak is a 5 inch OLED tablet running on – what else – Android. The tablet has a SIM card, which may indicate that it will be supported by a Wireless provider for a mobile connection. The device has a 800 x 480 display, and will likely run Android 2.0. A 5 MP camera and WiFi round out the feature list.
MSI Android Tablet
MSI, not content with just netbooks, also have an Android tablet that made an appearance at CES 2010. Named the MSI Harmony, the 10 inch color touchscreen device is powered by an Nvidia Tegra processor. It might be good to note that this is one 10 inch touch tablet on which you can browse flash content on the web.
ICD Ultra Android Tablet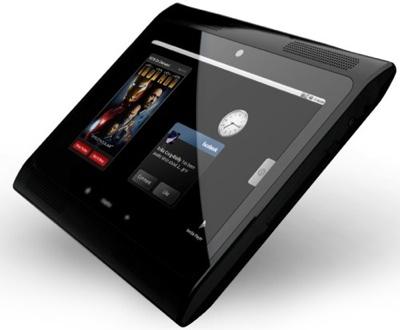 The ICD Ultra is an Android based tablet that is based on the Nvidia Tegra T20 chipset. The device has an integrated web cam and a microSD slot for expansion. The on-board accelerometer could provide some interesting control software, and features such as FM radio and mini HDMI ports help to make this one tablet to take note of.
As you can see, the Android Operating System is continuing to expand its installed user base. You will find Android present in a range of devices, including smart phones, tablets, and even dedicated devices. As more developers come on board to write killer software for the OS, it's hard to imagine where the Android OS will spring up next.