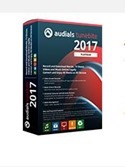 We are rolling into another year, with that we have updated releases coming out like Audials Tunebite 2017 Premium. They also have a Platinum version on offer. The program is known for its wide variety of uses. The Premium version which we will are looking at is for audio. If you are looking to backup DVD's and videos, then you must head in the direction of the Platinum version. This will allow you to convert video to use on other devices. That's the main difference between the Premium and the Platinum.
Why get it?
If you don't know it, Audials Tunebite Premium is a low-price recorder for music streaming. Basically, you can save music from legal paid services and websites in the highest quality. We normally waste space with ten different programs. One to record, another to convert, another to organize your files and so on. Audials Tunebite Premium is the baby of all the applications you need in one convenient app.
You can save music to your hard disk from music portals and record audio books from Spotify and Deezer at super speed. You are able to record and set the volume while listening. You are also able to save complete playlists, all music is saved with ID3 tags, album art and lyrics.
What can it do for you?
Capture streaming music, it's as simple as hitting the record button and you can record straight off music streaming services as well as giving you the artist and the title. Remember you can record for private use but not for commercial purposes, there is a word for that – illegal. It's also nice to take advantage of your free trial before you kick off. It's possible to do continuous recording which isn't going to cut into your music. You can record everything played through your sound card which is important because when it's recording your audio it's not being recorded through a mic it's being recording from your sound card which is going to give you a really crisp quality sound. When you want to convert into other formats the crisp sound will remain intact between devices.
With an easy to use clean interface which you can customize to your liking, you will really enjoy how easy it is to use this program and how many different ways you can use it.